John I. Williams, Jr. officially welcomed as Muhlenberg's 12th president at Inauguration
John I. Williams, Jr. will be officially welcomed as Muhlenberg College's 12th president at a presidential installation ceremony on Oct. 25.
Wednesday, October 14, 2015 08:13 AM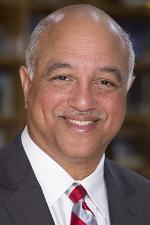 Sunday's 2:30 p.m. installation ceremony in Memorial Hall is just one event during a weekend of Inauguration-related festivities on Muhlenberg's campus Oct. 23-25. The ceremony will be full of pomp and circumstance, and will feature VIPs bringing greetings and well-wishes from across the country, as well as an address by President Williams. Williams will be introduced by George Johnson, and Muhlenberg College Board of Trustees Chair Richard Crist, Jr. '77 will preside.
Other Inauguration Weekend events, which are also free and open to the public, include Friday, Oct. 23's Celebration of the Liberal Arts, from 2-5 p.m. in the Seegers Union Event Space. The event will begin with a celebration of the College's Liberal Arts mission with an address by Dr. Dan Chambliss, the Eugene M. Tobin Distinguished Professor of Sociology at Hamilton College and co-author of "How College Works." A panel of Muhlenberg faculty members will discuss Dr. Chambliss' address as it relates to a Muhlenberg education, followed by a panel of alumni who will share their own liberal arts experiences.
On Saturday, Oct. 24, community will be embraced and student work lauded. The day will kick off with a community fall festival on the College Green, featuring performances, carnival games, a moon bounce, college tours and more. Saturday morning will also see Muhlenberg alumni in Philadelphia, New York and Boston organizing community service projects, thereby recommitting to Muhlenberg's mission of lifelong leadership and service. Back on campus, a Celebration of Student Research, Art and Scholarship will be held from 2:30-4:30 p.m. in the Center for the Arts Galleria, and will include Muhlenberg students from across the curriculum presenting their research and scholarship in an interdisciplinary poster and video showcase and art exhibition. At 7:30 p.m., a Celebration of Student Performance will be held in Baker Theatre, and will feature theatre, music and dance students. Fireworks will be visible from the Library Green starting at 9:30 p.m.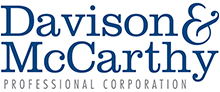 I‌nauguration fireworks made possible through the generous sponsorship of Davison & McCarthy Professional Corporation.
Higher education has been a passion of Williams' since his days as a visible student leader on the Amherst campus. After earning his J.D. and M.B.A. concurrently at Harvard University, he was elected to the Amherst College Board of Trustees in 1984 and has served continuously since—earning an appointment as a Life Trustee in 1996. He has been active in three different capital campaigns, including Amherst's most recent, which raised more than $500 million. He also spent time as a partner in the higher education practice of The Bridgespan Group, a strategy consulting firm that assists non-profits, and managed the consulting practice at Eduventures, an education-related information services company.
Williams is a strong proponent of the liberal arts education that Muhlenberg College provides. The focus on developing young minds into agile, critically-minded professionals is key to preparing students for a wealth of professional and career options.
"We are moving from the knowledge economy to the creative economy," says Williams. "Unquestionably, it's the liberal arts that best prepare you for a multi-dimensional life and career. This is reflected in the curricular choices our Muhlenberg students are making today."
For a complete schedule of Inauguration Weekend events, and more information on President Williams, visit the Presidential Inauguration site or the Office of the President website.
Founded in 1848, Muhlenberg is a highly selective, private, four-year residential college located in Allentown, Pa., approximately 90 miles west of New York City. With an undergraduate enrollment of approximately 2200 students, Muhlenberg College is dedicated to shaping creative, compassionate, collaborative leaders through rigorous academic programs in the arts, sciences, business, education and public health. A member of the Centennial Conference, Muhlenberg competes in 22 varsity sports. Muhlenberg is affiliated with the Evangelical Lutheran Church in America.