Kylee Sunderlin, staff attorney at National Advocates for Pregnant Women, to participate in Social Research Social Justice Conference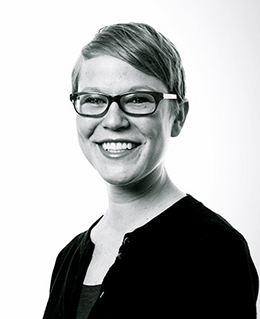 Sunderlin's talk, "The Hidden Consequences of the War on Drugs: Harming Families and Communities," will be held on April 9, 2015 at Muhlenberg College in Miller Forum, Moyer Hall at 7:00 p.m.
Tuesday, April 7, 2015 01:57 PM
This lecture, the plenary event for the College's 12th annual Social Research Social Justice Conference, is free and open to the public.
In her talk, Sunderlin will address some of the more overlooked consequences of drug war policies and propaganda, paying specific attention to the ways in which women, children and families are affected.
National Advocates for Pregnant Women is a reproductive justice organization that protects the rights, health and dignity of those who are pregnant and parenting by organizing with state and national coalitions, providing pro bono legal assistance, supporting defense attorneys in criminal and civil child welfare cases, and bringing legal and medical expertise to media and professionals who work with pregnant women.
Sunderlin has been a guest lecturer at Columbia, Harvard, Brooklyn, Yale and Michigan Law Schools, as well as a speaker at numerous national conferences on drug policy and child welfare. Previously, she worked at Lambda Legal and the University of Michigan's Program in Sexual Rights and Reproductive Justice. Sunderlin received her B.A. and J.D. from the University of Michigan.
Sunderlin's lecture is presented by the 2015 Social Research Social Justice Conference, an undergraduate conference with the goal to foster a forum outside of the classroom to discuss issues of social justice in a democratic society.
Founded in 1848, Muhlenberg is a highly selective, private, four-year college located in the Lehigh Valley of eastern Pennsylvania, affiliated with the Evangelical Lutheran Church of America. Muhlenberg offers programs in the liberal arts and sciences, along with selected pre-professional studies and a number of interdisciplinary majors.