Muhlenberg College presents The Miss Firecracker Contest by Beth Henley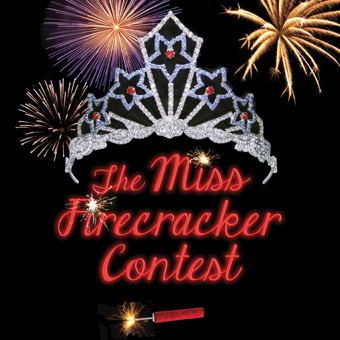 Directed by Francine Roussel, February 18-22, Baker Theatre
Monday, February 16, 2015 04:05 PM
The Fourth of July is just days away, and 25-year-old Carnelle Scott is dancing her heart out. She's got flaming red hair, a sparkler between her teeth, tap shoes on her feet, and The Star Spangled Banner on the tape deck, not to mention a burning desire to win the crown in this year's Miss Firecracker Contest — the annual beauty pageant in her tiny Mississippi town. Known around town as "Miss Hot Tamale" for a past that she would like to forget, Carnelle hopes a Firecracker victory will help her shake her tarnished reputation and leave town in a blaze of glory.
The followup to Henley's Pulitzer Prize-winning Crimes of the Heart, this explosively funny play teems with memorable characters and demonstrates yet again Henley's unique gift for finding rich lodes of humor and simple wisdom in the zany activities of small-town life.
"The evening's torrential downpour of humor — alternately Southern-Gothic absurdist, melancholy and broad — almost never subsides!" (NY Times).
Featuring...
Julia Garber
Christina Perdomo Oliveira
Eileen Veghte
Russell Norris
Troy Appel
Dahyla Glick
Wednesday, Feb. 18 – Sunday, Feb. 22
Wednesday, Feb. 18, 8 p.m.
Thursday, Feb. 19, 8 p.m.
Friday, Feb. 20, 8 p.m.
Saturday, Feb. 21, 2 p.m.
Saturday, Feb. 21, 8 p.m.
Sunday, Feb. 22, 2 p.m.
Campus Price: Only $8
Regular Price: $15
Order Tickets
Order Online, by email at boxoffice@muhlenberg.edu or call the Box Office at 484-664-3333.