Muhlenberg College ranked #30 in undergraduate accounting programs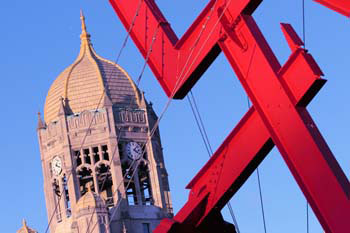 Accounting.com recently ranked Muhlenberg College as an institution with one of the top 50 undergraduate accounting programs in the country.
By: Alexandra Loeser '16 Tuesday, July 21, 2015 03:51 PM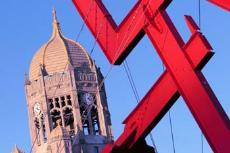 Muhlenberg came in at #30, which includes handpicked colleges and universities, each selected based on competitive graduation rates, reputations and curriculum standards. Muhlenberg ranks above colleges with larger student bodies and accounting programs.
"Our program focuses on much more than the specific content of each course. Students write extensively, use Excel, give presentations, work in teams, consider ethical implications, integrate learning with many of their liberal arts courses and use online databases to research accounting standards or tax laws," said Paula Irwin, associate professor of accounting and accounting program coordinator at Muhlenberg. "In addition, throughout the program importance is placed on developing the students as professionals by attending presentations and workshops, preparing resumes, doing mock interviews and participating in networking events. The end result is students who are well-prepared for the multifaceted challenges of the professional world."
Muhlenberg offers several options for undergraduates to fulfill their CPA exam and licensing requirement, along with some non-traditional curriculum approaches. Students who wish to meet the 150-hour minimum can pursue undergraduate courses through internships, study abroad or a semester in Washington, D.C.
As stated in the accounting program's mission statement, the accounting curriculum "fosters learning within and beyond the classroom, an appreciation for global interdependence, and endeavors to equip students with the ability to formulate and solve problems and to make effective decisions."
Upon graduation, Muhlenberg accounting majors are faced with a diverse range of opportunities and a rising demand for their skills and knowledge in today's economy. Each year, approximately 65% of graduating Muhlenberg accounting students are hired by Big Four firms.
For more on Accounting.com's list of colleges and universities with the 50 top accounting programs, visit their website.
Founded in 1848, Muhlenberg is a highly selective, private, four-year residential college located in Allentown, Pa., approximately 90 miles west of New York City. With an undergraduate enrollment of approximately 2200 students, Muhlenberg College is dedicated to shaping creative, compassionate, collaborative leaders through rigorous academic programs in the arts, sciences, business, education and public health. A member of the Centennial Conference, Muhlenberg competes in 22 varsity sports. Muhlenberg is affiliated with the Evangelical Lutheran Church in America.