Muhlenberg debuts GEMS - a summer camp focused on science education for young women.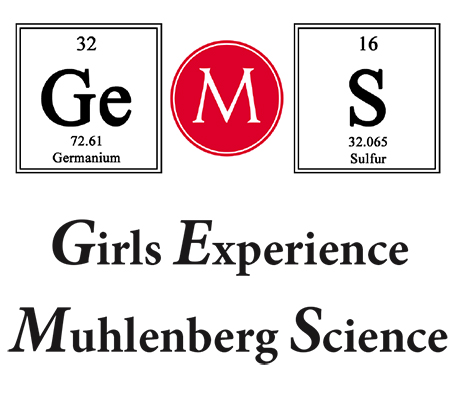 GEMS, girls experiencing Muhlenberg science, is designed to engage middle school girls under the direction of faculty mentors. Women faculty from biology, biochemistry, chemistry, environmental science, mathematics, neuroscience and physics will lead daily scheduled science activities.
Thursday, April 16, 2015 10:31 AM

The camp will be held from 9:00 a.m. - 3:00 p.m. the week of June 29 – July 3, 2015. The camp fees is $250 per student; need-based scholarships are available through the generosity of the Mathematical Association of America's Tensor Program and the Lehigh Valley Section of the American Chemical Society.
Activities include "The DNA in your Food," "Urban Stream Health and Organisms that Live in our Streams," "Introduction to Cryptography," "CSI Muhlenberg: Crime-solving Mathletes" and "How to Do We Make a Brain?". Each experiment is designed to provide a fun and approachable perspective to scientific disciplines through personal, hands-on experiences.
"GEMS will allow us to reach out to these young women, especially those in economically disadvantaged school districts." said Marsha Baar, professor of chemistry at Muhlenberg College. "We hope to encourage them to become mathematical and scientific explorers."
For more information, please visit the GEMS Camp website or contact Dr. Marsha Baar.