Muhlenberg ranked 6th in Theatre & Dance in Princeton Review's "The Best 380 Colleges: 2016 Edition"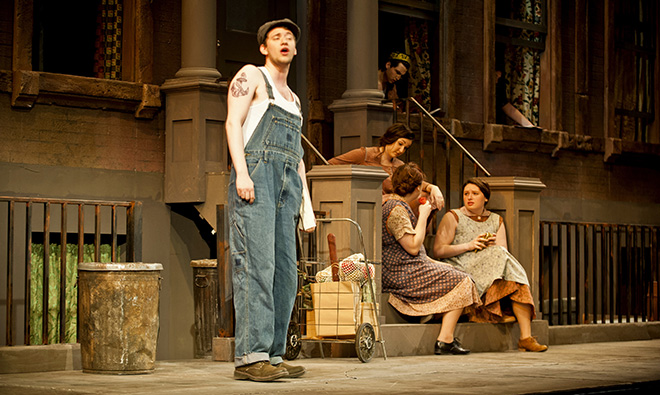 Campus food and dining services also earn special recognition
Monday, August 3, 2015 04:49 PM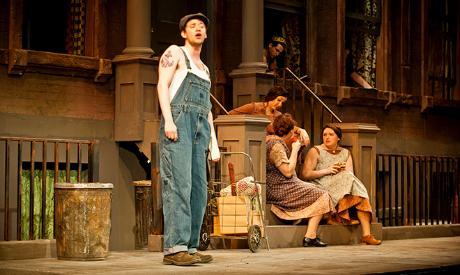 Muhlenberg College is one of the nation's best institutions for undergraduate education, according to The Princeton Review. The College's theatre program and dining services were ranked in the top 20.
The department of theatre and dance continues to be a national leader in the discipline, ranking sixth in the country on The Princeton Review's "Best College Theater" list.
Also recognized this year is the College's dining services, which earned the #17 spot on the "Best Campus Food" list. The Wood Dining Commons opened in fall 2010. In addition to the Princeton Review honor, Muhlenberg's dining services was ranked 14th by the Huffington Post and in the top 75 by The Daily Meal.
The education services company features the College in its annual college guide, "The Best 380 Colleges: 2016 Edition" (Penguin Random House/Princeton Review Books, $23.99, available Aug. 4).
Only about 15% of America's 2,500 four-year colleges and only four colleges outside the U.S. are profiled in the book, which is one of The Princeton Review's most popular guides. Published annually since 1992, it includes detailed profiles of the colleges with rating scores for all schools in eight categories, plus ranking lists of top 20 schools in the book in 62 categories based on The Princeton Review's surveys of students attending the colleges.
In its profile on Muhlenberg, The Princeton Review notes, "Students who attend Muhlenberg College in Allentown, Pennsylvania are welcomed into a 'close-knit' community and are privy to 'well-rounded liberal arts education.' And while the academics are certainly 'rigorous,' undergraduates here love the fact it's '[not] a cutthroat atmosphere.' Importantly, students have their pick of many terrific disciplines, from the 'amazing theater department' to the 'extremely strong' education and science programs. Undergrads are also happy to champion their 'dedicated' professors who understand how to create and foster 'engaging courses.' They also value the fact that Muhlenberg instructors 'really take the time to get to know you and answer your questions.'"
The rankings are based on surveys of 136,000 students at the 380 colleges in the book in 2014–15 and/or the previous two school years. The survey asks students 80 questions about their school's academics, administration, student body and themselves.
The Princeton Review is an education services company known for its tutoring, test-prep courses, books, and other student resources. Headquartered in Natick, MA, the company is an operating business of IAC (NASDAQ: IACI). It is not affiliated with Princeton University.
Founded in 1848, Muhlenberg is a highly selective, private, four-year residential college located in Allentown, Pa., approximately 90 miles west of New York City. With an undergraduate enrollment of approximately 2200 students, Muhlenberg College is dedicated to shaping creative, compassionate, collaborative leaders through rigorous academic programs in the arts, sciences, business, education and public health. A member of the Centennial Conference, Muhlenberg competes in 22 varsity sports. Muhlenberg is affiliated with the Evangelical Lutheran Church in America.