New York Times bestselling author Neil Gaiman to speak at Muhlenberg College Nov. 16 as part of Living Writers series
The award-winning author of short fiction, novels, comic books, graphic novels, audio theatre and films, will give a public reading of his work on Nov. 16 at 7 p.m. as part of the 2015 Living Writers series.
Thursday, November 5, 2015 08:45 AM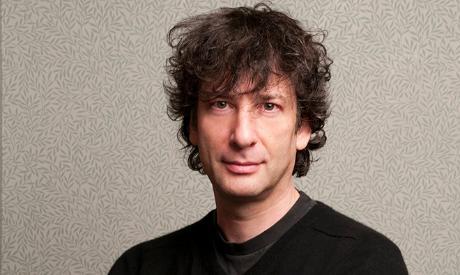 Gaiman's notable works include the comic book series "The Sandman" and novels "Stardust," "American Gods," "Coraline" and "The Graveyard Book." He has won numerous awards, including the Hugo, Nebula and Bram Stoker awards, as well as the Newbery and Carnegie medals. He is the first author to win both the Newbery and the Carnegie medals for the same work, "The Graveyard Book." In 2013, "The Ocean at the End of the Lane" was voted Book of the Year in the British National Book Awards.
Tickets for Gaiman's reading are sold out. He will speak on November 16 at 7:00 p.m. in Empie Theatre, Baker Center for the Arts. Call the Box Office at (484) 664-3333 for more information.
Living Writers, established in 1994, is a course offered once every three years through Muhlenberg's English department. The class brings established and emerging writers to Muhlenberg College. Students enrolled in the course read the authors' recent works and then interact with them directly when they visit campus for a day. The writers come to class, have lunch with students and then give a public reading of their work in the evening.
The semester's last reading will be given by Phil Klay on Monday, November 30.
Founded in 1848, Muhlenberg is a highly selective, private, four-year residential college located in Allentown, Pa., approximately 90 miles west of New York City. With an undergraduate enrollment of approximately 2200 students, Muhlenberg College is dedicated to shaping creative, compassionate, collaborative leaders through rigorous academic programs in the arts, sciences, business, education and public health. A member of the Centennial Conference, Muhlenberg competes in 22 varsity sports. Muhlenberg is affiliated with the Evangelical Lutheran Church in America.