Pastor Chris Harris, leader of Bright Star Church in Chicago, to speak at 'Berg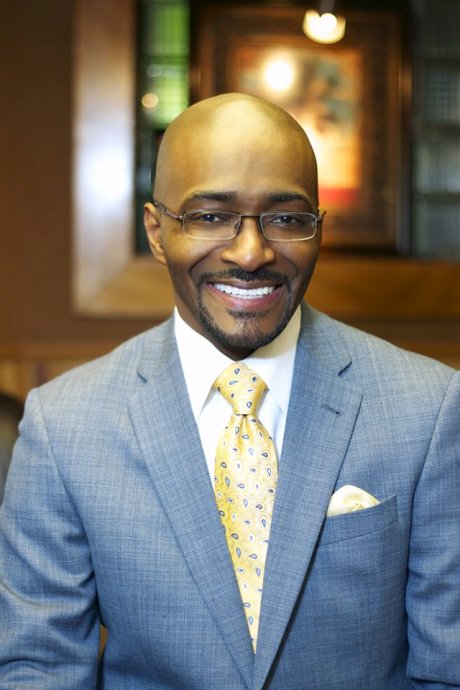 Harris has been honored for his work to strengthen the ties between African American and Jewish communities
Tuesday, April 21, 2015 04:39 PM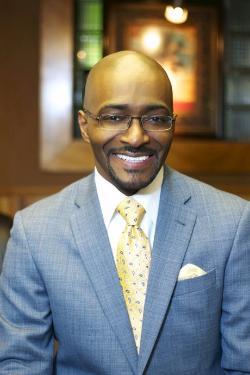 Pastor Chris Harris, inspirational speaker, accomplished musician and ordained clergymember of the Church Of God in Christ (COGIC), will give a talk at Muhlenberg College on Thursday, April 30 at 7:00 p.m. in Miller Forum, Moyer Hall. This talk, co-sponsored by Muhlenberg College Hillel, MulePAC and the Wax Fellows, is free and open to the public.
Harris is the leader of Bright Star Church on the South Side of Chicago and founder of Chicago's Bronzeville Dream Center (BDC), which was inspired by his visit to NATAL: Israel's Trauma Center for Victims of Terror and War. The BDC provides counseling and other social services aimed at minimizing negative factors that cause violence while increasing protective influences that yield positive outcomes.
He is also the founder of Bright Star Community Outreach, a 501c3 dedicated to youth anti-violence programs, educational enrichment and school improvement in the Bronzeville community. Harris is a National Council Member of AIPAC and travels the country building relationships between African-American and Jewish Clergy.
Harris has been honored by Bar Illan University for his support of the Jewish community and the state of Israel and his work to strengthen the ties between the African-American and Jewish communities.
Founded in 1848, Muhlenberg is a highly selective, private, four-year college located in the Lehigh Valley of eastern Pennsylvania, affiliated with the Evangelical Lutheran Church of America. Muhlenberg offers programs in the liberal arts and sciences, along with selected pre-professional studies and a number of interdisciplinary majors.