Saturday is "Mercy Awareness Day"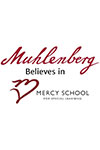 Scotty Wood Stadium will be the stage for the first Mercy Awareness Day.
Friday, November 13, 2015 08:59 AM
Scotty Wood Stadium will be the stage for not only one of the biggest collegiate football rivalries in the Lehigh Valley on Saturday, but also for the first Mercy Awareness Day.
Mercy School for Special Learning is a Catholic School in Allentown that strives to give all children and young adults with special needs the best opportunity to reach their utmost potential, both academically and in life. Students of Mercy are given the chance to use academics, activities and community engagement to build life skills and confidence.
Students of Mercy School and their families are welcome to come be a part of the action when Muhlenberg faces Moravian in the annual season-ending football game. A special recognition of Mercy's outstanding students and their families will take place during halftime.
A suggested donation at the gates of $2 for adults and $1 for children, as well as the sale of t-shirts, will benefit Mercy.
Mercy's principle, Bridget L. Muehlenkamp, believes "that the child comes first, that each person is a gift from God who deserves love and respect and must be given every opportunity to succeed."
Mercy School for Special Learning believes that in order for students to succeed they must be loved, respected, and treasured. Mercy does this by providing a safe, nurturing and spiritual environment.
If you are unable to attend the game but would like to contribute, please contact the Muhlenberg College Athletic Department.
The goodwill is unlikely to extend onto the football field once the ball is kicked off at 1:05. The Mules (7-2) and Greyhounds (8-1) are having strong seasons, and the game will have postseason implications. Muhlenberg clinches a home game in the inaugural Centennial/MAC Bowl Series with a win, while Moravian can strengthen its chances for an NCAA Tournament berth by winning.
For more about Athletics, please visit muhlenbergsports.com.