Tyler Bauer '15 Named Division III National Athlete of the Week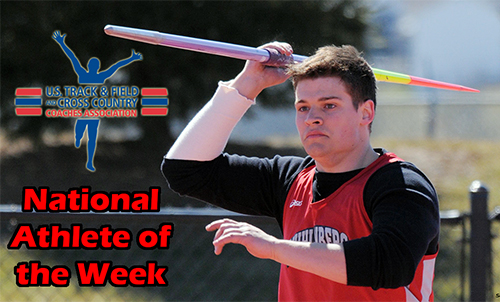 The Muhlenberg senior was named Division III national athlete of the week by the United States Track & Field and Cross Country Coaches Association (USTFCCCA).
By: Muhlenberg College Sports Information Tuesday, March 31, 2015 11:17 AM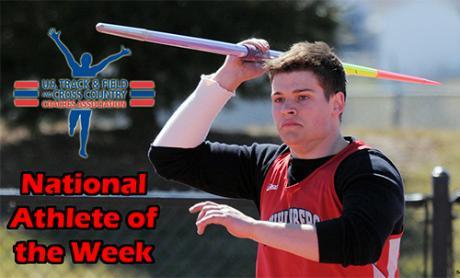 Tyler Bauer is the first Mule ever to earn the national honor from the USTFCCCA. Bauer is a biology and music double major.
Bauer recorded the 10th-best javelin mark in Division III history at the Lafayette 7-Way Invitational on Sunday. On his first attempt of the outdoor season, he unleashed a throw of 68.64 meters (225-2) - the best in Division III this year by more than 17 feet. The two-time All-American broke his own school record by more than 10 feet and eclipsed a Centennial Conference record that had stood since 1996. Bauer won the event by 26 feet, 11 inches.
Yesterday, Bauer was named CC field athlete of the week for the third time in his career.
This article originally appeared on MuhlenbergSports.com. Visit our Athletics site for more information on 'Berg athletes, athletics schedules and roster information.