Muhlenberg College announces 2016 faculty tenure promotions
Two members of the Muhlenberg College faculty were promoted to associate professor and granted tenure by the Board of Trustees on the recommendation of President John I. Williams, Jr. and Provost John Ramsay.
Thursday, January 28, 2016 04:28 PM
Elizabeth Nathanson (media & communication) and William Gryc (mathematics & computer science) were the faculty members earning promotion and tenure.
Nathanson received her B.A. from Haverford College and M.A. and Ph.D. from Northwestern University. Before entering graduate school, she worked for the Education Department at the American Museum of the Moving Image in New York City.
Nathanson's research is examines representations of femininity in American popular culture. Her book, "Television and Postfeminist Housekeeping: No Time for Mother," examines how contemporary American television and associated digital media from the 1990s-present depict women's everyday lives as homemakers, career women and mothers. She explores how television and new media organize women's time and construct panics about domestic time scarcity while also offering solutions for how those panics can be solved. Nathanson's work is interdisciplinary and draws upon work in sociology, feminist philosophy and women's history to augment her humanities-oriented analysis of popular culture.
At Muhlenberg, Nathanson teaches Media and Society, Documentary Research, Media Theory and Methods, Feminist Media Studies, 20th Century Media, Gender Communication and Culture and Popular Culture and Communication.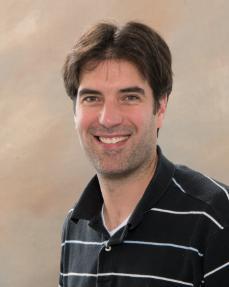 Gryc received his B.A. from Amherst College and M.S. and Ph.D. from Cornell University. After earning his Ph.D. in 2006, Gryc moved to Atlanta where he taught for one year at Georgia State University and three years at Morehouse College.
Since coming to Muhlenberg, Gryc has taught a variety of courses including Statistical Methods, Statistical Analysis, Calculus I, II and III, Linear Algebra, Transition to Abstract Mathematics, Mathematical Analysis, Complex Variables and Mathematical Economics.
Gryc's areas of interest include analysis and auction theory. His Ph.D. thesis was in Yang-Mills Theory and the resulting paper was published in the Journal of Mathematical Physics. He has also published papers on Fock spaces in the Journal of Functional Analysis and the Journal of Mathematical Analysis and Applications. He is currently working on projects in auction theory. In particular, he is working on a joint research project with three Muhlenberg students on Best Offers on eBay. This project is supported through a grant from the Center for Undergraduate Research in Mathematics.
Founded in 1848, Muhlenberg is a highly selective, private, four-year residential college located in Allentown, Pa., approximately 90 miles west of New York City. With an undergraduate enrollment of approximately 2200 students, Muhlenberg College is dedicated to shaping creative, compassionate, collaborative leaders through rigorous academic programs in the arts, sciences, business, education and public health. A member of the Centennial Conference, Muhlenberg competes in 22 varsity sports. Muhlenberg is affiliated with the Evangelical Lutheran Church in America.