Center for Ethics announces theme of "Troubling Truth"
September 7 lecture on the Trump phenomenon to launch fall programming
By: Alessandra Halperin '18 Wednesday, September 6, 2017 10:56 AM

The Muhlenberg College Center for Ethics' theme for the 2017-18 academic year is "Troubling Truth."

The Center for Ethics will take up the most contested ethical issue of our contemporary moment: the "truth." In the age of media manipulations, alternative facts, conspiracy theories and security leaks, the Center for Ethics will explore how we reconcile debates surrounding the universality or relativity of truth.

The Center for Ethics will host fall programming associated with the theme, including a number of lectures and a performance, from September until November. Additional events will be held during the spring semester. All events are free and open to the public.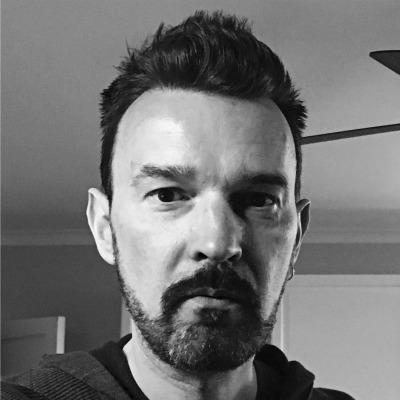 The first event, a lecture by William Mazzarella, the Neukom Family Professor and chair of anthropology at the University of Chicago, will take place on Thursday Sept. 7 at 7 p.m. in Seegers Union 111-112.

In his talk, "Why is Trump So Enjoyable?" Mazzarella will explore the apparent imperviousness of President Donald Trump's popularity to gaffes and scandals. In order to answer this question of why Trump is so enjoyable, Mazzarella suggests that we should come to grips with the dimension of enjoyment that drives attachment—as well as opposition—to the Trump phenomenon.

Mazzarella has authored several books including: "Shoveling Smoke: Advertising and Globalization in Contemporary India," "Censorium: Cinema and the Open Edge of Mass Publicity" and "The Mana of Mass Society." He is also the editor of "K D Katrak: Collected Poems" and the co-editor, with Raminder Kaur, of "Censorship in South Asia: Cultural Regulation Between Sedition and Seduction."

Subsequent fall Center for Ethics events include:

Janaya Khan lecture, "Black Lives Matter: Demanding Social Transformation, Justice and Equality"
Oct. 2, 7 p.m. in Moyer Hall's Miller Forum
Khan, co-founder of Black Lives Matter Canada and a leading voice in the global crusade demanding social transformation, justice and equality, will help educate audiences on how to make their own communities, create networks, build coalitions, work in solidarity together, develop strategies and create change. With compelling narratives, Khan will illustrate how individual lives are affected by inequality and rouse the audience to actively seek justice for all.

Susan Stryker lecture, "What Transpires Now: Transgender History and the Future We Need"
Oct. 18, 7 p.m. in Seegers Union 111-112
Drawn from her forthcoming book, gender theorist and historian Susan Stryker examines the trans-temporal dimensions of what gets labelled "transgender" today. At stake, Stryker contends, in contemporary conflicts over pronouns and public toilets, is a deeper ontological struggle over which fantasies of past and futurity have the ability to ground themselves in materiality and come to count as real. This event is co-sponsored by the department of women's and gender studies.

Stephen Prothero lecture, "A Cloud of Unknowing in American Religion and Politics"
Oct. 25, 7 p.m., Moyer Hall's Miller Forum
Prothero will examine the political effects of religious ignorance in an era of "fake news" and "agnotology" and suggests ways to improve our civic life by fostering greater religious literacy. Prothero's talk is co-sponsored by the chaplain's office, religion studies department, Institute for Jewish-Christian Understanding and Interfaith Leadership Council.

Woodrow Wilson Fellow Achy Obejas lecture and reading
Nov. 1, 7 p.m. in Moyer Hall's Miller Forum
Critically acclaimed author and Woodrow Wilson Fellow, Achy Obejas will introduce her newest book of short stories, the "Tower of the Antilles," with a book signing to follow. These stories of contemporary Cuba explore how history and fate intrude on even the most ordinary of lives. Obejas' visit is being held in conjunction with the Multicultural Center.

Performance of "Dreamscape" and Talk Back
Nov. 17, 2:30 p.m., Baker Theatre
Created by Rickerby Hinds, "Dreamscape" is a riveting hip hop theatre play that is loosely based on the true story of a young woman who was shot to death by officers while sitting in her car unconscious. The play is central to conversations surrounding situations like Ferguson, as it explores policing and surveillance and the devastating effects this phenomenon has had on communities of color. This event was co-organized by theatre & dance and Sharrell Luckett, assistant professor of theatre. A related event, "In Conversation with with Hip Hop Theatre Pioneers/Activists" will be held Nov. 16 at 6 p.m. in the Recital Hall.

Through thematic lectures and events, the Center for Ethics serves the teaching and study of the liberal arts at Muhlenberg College by providing opportunities for intensive conversation and thinking about the ethical dimensions of contemporary philosophical, political, economic, social, cultural, and scientific issues. In service to its mission, the Center for Ethics hosts special events and programs, provides faculty development opportunities, and provides support for student programming. The Center for Ethics and thematic programs are directed by full-time faculty members.

Chris Sistare, professor of philosophy and co-director of philosophy and political thought, serves as director; Maura Finkelstein, assistant professor of anthropology, and Laura Taub-Pervizpour, associate dean for digital learning and professor of media & communication, serve as program directors.

During the spring 2018 semester, the Center for Ethics will continue to explore the theme of Troubling Truth. Confirmed events for spring 2018 include a Feb. 1 visit by Sa'ed Atshan, an expert on peace and justice studies and social movements in the Middle East; a Feb. 22 visit by filmmaker, educator and social justice advocate Chinonye Chukwu; and a March 27 visit by Elaine McMillion, filmmaker of "Hollow," an interactive documentary that examines the future of rural America through the eyes and voices of Appalachians. More spring events will be confirmed as the academic year progresses.