Center for Ethics to host conversation on humanitarian aid in active combat zones
The upcoming Center for Ethics event, part of the "War & Peacebuilding" program series, will feature a conversation with Pete Giugni, Protection of Civilians Delegate for the International Committee of the Red Cross (ICRC).
By: Victoria Marsala '17 Thursday, February 23, 2017 04:30 PM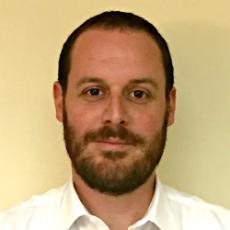 The event will be held on Tuesday, April 4 at 7:00 p.m. in Egner Memorial Chapel and is free and open to the public. Please note: this event was originally scheduled for March 14 in Moyer Hall's Miller Forum and necessitated rescheduling due to inclement weather.
In his talk "Humanitarian Operations in Insecure Environments," Giugni will address his experiences of helping with humanitarian aid in combat zones all over the world. Giugni will give a brief presentation and then host an open discussion on the topic.
Since joining ICRC in 2004, Giugni has held a number of protection and managerial positions in India (Kashmir), Afghanistan (Khandahar, Khost and Faryab), the Philippines (Mindanao) and Tajikistan (Dushanbe).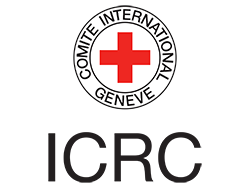 The ICRC is a non-partisan, independent organization dedicated to "humanitarian protection and assistance for victims of armed conflict and other situations of violence." It prioritizes mobilization in times of crisis, while also promoting respect for international humanitarian law and its implementation in national law.
Upcoming spring Center for Ethics events include:
‌Michael Kazin lecture, "Should the U.S. Have Fought in World War One"
March 28, 7 p.m. in Moyer Hall's Miller Forum
Kazin, author of the recently released "War Against War," will examine the debate over whether the U.S. should prepare for and then declare war on Imperial Germany, which was one of the most contentious and significant in American history. In the early spring of 1917, President Woodrow Wilson reluctantly sided with the pro-war party, and large majorities in Congress endorsed his stand. A century later, it is difficult to defend what they did.
LVAIC Conference From War to Peace, with presentation by Theatre of War
April 7, 8:30-4, locations around campus
Theatre of War performance at 1:30 in Seegers Union's Event Space
A talk by Matthew Payne, assistant professor of film, television and theatre at the University of Notre Dame, is being confirmed for the first week of April. Details will be confirmed on the Center for Ethics website.
Chris Sistare, professor of philosophy and co-director of philosophy and political thought, serves as director; Brian Mello, associate professor of political science, Roland Kushner, associate professor of business, and Jack Gambino, professor of political science, are this year's program directors.
Founded in 1848, Muhlenberg is a highly selective, private, four-year residential, liberal arts college located in Allentown, Pa., approximately 90 miles west of New York City. With an undergraduate enrollment of approximately 2200 students, Muhlenberg College is dedicated to shaping creative, compassionate, collaborative leaders through rigorous academic programs in the arts, humanities, natural sciences and social sciences as well as selected pre-professional programs, including accounting, business, education and public health. A member of the Centennial Conference, Muhlenberg competes in 22 varsity sports. Muhlenberg is affiliated with the Evangelical Lutheran Church in America.