Muhlenberg's Institute for Jewish Christian Understanding to host lecture by historian Gordon Goldberg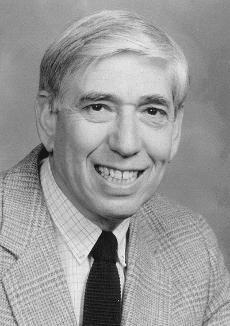 On Thursday, March 30, Muhlenberg will hosts a lecture exploring World War I and America's struggle over neutrality.
By: Victoria Marsala '17 Thursday, March 23, 2017 01:49 PM
Historian Gordon Goldberg will present "New York Jews and World War I" in Moyer Hall's Miller Forum. There will be a 7:00 p.m. dessert reception prior to the 7:30 p.m. lecture; both events are free and open to the public.
In his lecture, Goldberg will explain why it was so difficult for America to remain neutral during the first World War, despite President Woodrow Wilson's declaration of American neutrality. Goldberg's focus will be on the reaction of New York City Jews to the war and what was happening to their kindred Eastern Europeans. He will also discuss Congressman Meyer London, then Lower East Side Congressman, who was a Russian Jewish socialist. Despite his initial strong opposition to American involvement in the war, he later changed his mind and began to back it, calling into question his loyalty and raising suspicions among the press, the German Jewish community and even former President Theodore Roosevelt.
Goldberg taught in Kutztown University's history department for 35 years before retiring as professor emeritus of history. His academic specializations are U.S. history from 1900-1945 and history of American labor. He was the founding director of the University Honors Program and chaired the department of history. After his retirement, Goldberg taught at the Wescoe School of Muhlenberg College for several years. His most recent publication, "Meyer London: A Biography of the Socialist New York Congressman, 1871-1926" was published in 2013.
The Muhlenberg College Institute for Jewish-Christian Understanding (IJCU) and Center for Ethics are sponsors for the evening's events. The IJCU was developed out of Muhlenberg's dedication to the strengthening of relationships among people of varying faiths and religious beliefs. Muhlenberg's Center for Ethics also seeks to call students, faculty and staff together to foster deep discussion on the "ethical dimensions of contemporary philosophical, political, economic, social, cultural and scientific issues."
Founded in 1848, Muhlenberg is a highly selective, private, four-year residential, liberal arts college located in Allentown, Pa., approximately 90 miles west of New York City. With an undergraduate enrollment of approximately 2200 students, Muhlenberg College is dedicated to shaping creative, compassionate, collaborative leaders through rigorous academic programs in the arts, humanities, natural sciences and social sciences as well as selected pre-professional programs, including accounting, business, education and public health. A member of the Centennial Conference, Muhlenberg competes in 22 varsity sports. Muhlenberg is affiliated with the Evangelical Lutheran Church in America.