A Breadth of Experience
Kyle Coupe '11 draws from Muhlenberg research opportunities and campus activities to bring a human perspective to his career in medicine.
By: Jeremy Fuchs '14 Thursday, December 19, 2019 09:42 AM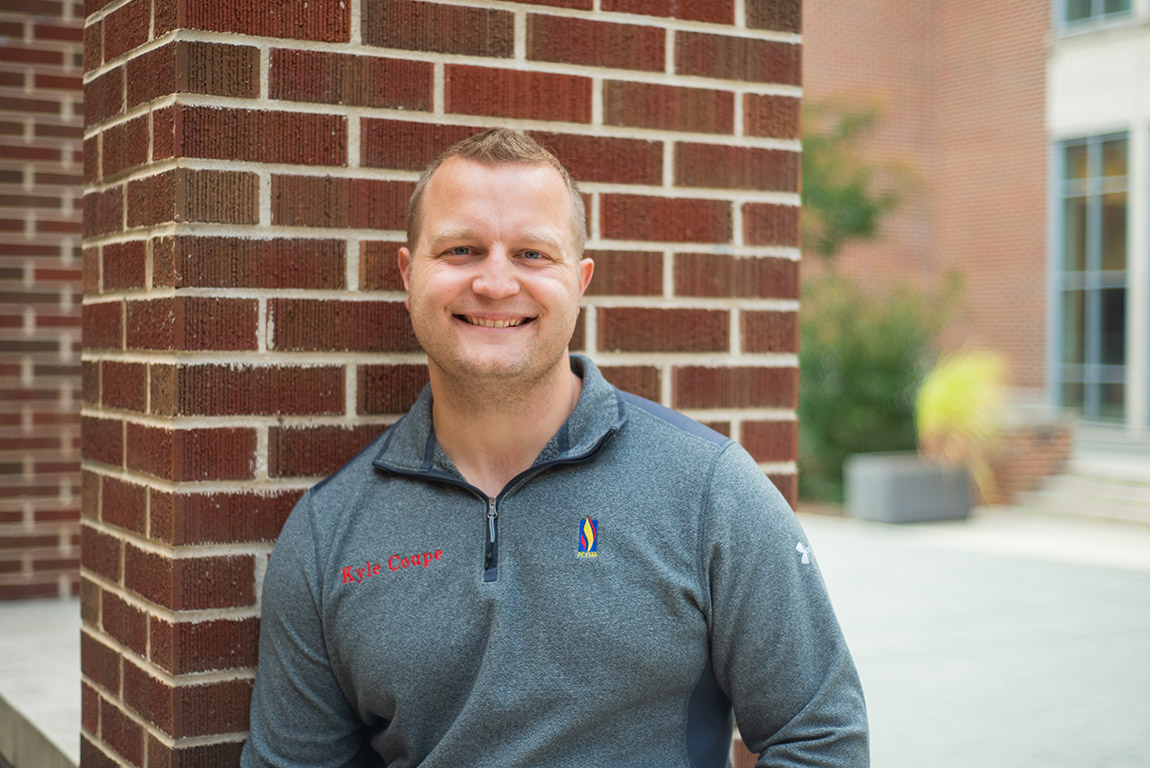 Kyle Coupe '11 is a fourth-year medical student at the Philadelphia College of Osteopathic Medicine.
One of the key requirements for a medical resident is the ability to do research. So it's a good thing that before he entered the healthcare workforce, Kyle Coupe '11 had plenty of experience in that field.
Coupe is in his fourth year at the Philadelphia College of Osteopathic Medicine (PCOM), and when he graduates he plans on focusing on emergency medicine. And the research he did at Muhlenberg will help set him up for success.
A neuroscience major, Coupe conducted research in the laboratory of Stanley Road Associate Professor of Neuroscience Jeremy Teissére, working on how perception shapes discovery and how receptors in the brain respond to different herbal medicines. Those projects gave him a solid foundation when he entered medical school.
"It's really helped," says Coupe. "Having the experiences learning the principles, thinking critically, getting me interested in the topic—the professors did a great job. It's really helped with having the ability to understand research. A lot of [hospitals] expect you to do quality research as a resident, and having that background will give you a head start."
Coupe, who worked after graduation as a clinical research coordinator at PRA International and as a clinical development scientist at Merck, also received a masters' degree in health sciences from St. Francis (Pennsylvania). He's looking to bring a well-rounded approach to his medical care, and he has the foundation to make that happen: He played outside linebacker on the football team at Muhlenberg and was an amateur boxer after graduation. All of this means that he's bringing more entry points to connect with his patients. "Those types of life experiences should be necessary for medical school," he says. "It gives me different ways to talk to people."
Coupe doesn't yet know his medical internship assignment. Wherever it is, he's likely to be the only football-playing, amateur-boxing, research-conducting intern on the floor.