A Thirst for Knowledge
As a master's candidate at Duke University, Rachel Gonsenhauser '15 researches the presence of lead in the water supplies of local communities.
By: Jeremy Fuchs '14 Tuesday, December 3, 2019 10:37 AM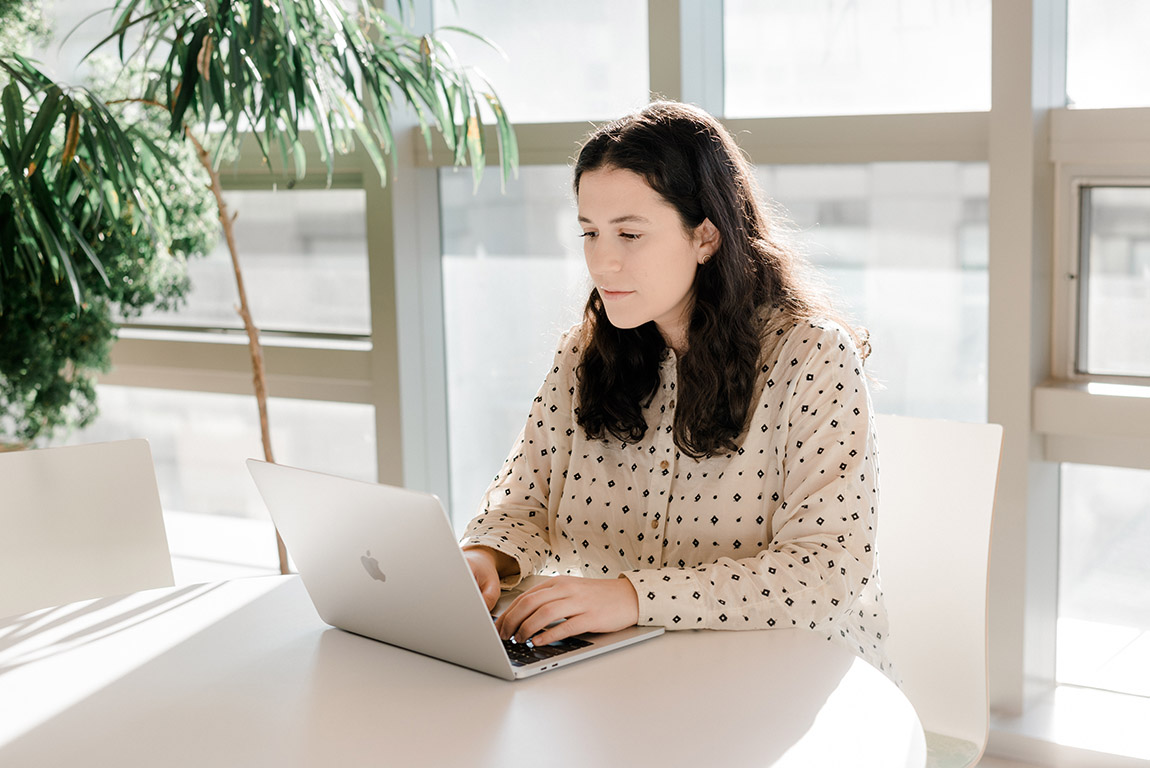 Rachel Gonsenhauser '15 is a master's candidate and researcher at the Nicholas School of the Environment at Duke University. Photos by Jennifer Hagan.
Rachel Gonsenhauser '15, a graduate student in Duke University's environmental science program, is specifically interested in drinking water policy. In her work toward a master's degree in environmental management, she's spent a lot of time researching the presence of lead in local communities. One project had her working on regulations for the testing of lead in drinking water at child care centers. Another had her partnering with Duke's Environmental Law and Policy Clinic to look into the presence of lead in the water supplies of North Carolina towns.
There's science involved—determining how much lead is actually in someone's water supply—but there's more to consider. For example, lead tends to leach into water in older homes and businesses through outdated pipes and plumbing fixtures. These homes tend to be located disproportionately in poorer areas, which, Gonsenhauser knows from her research, are often populated with people of color.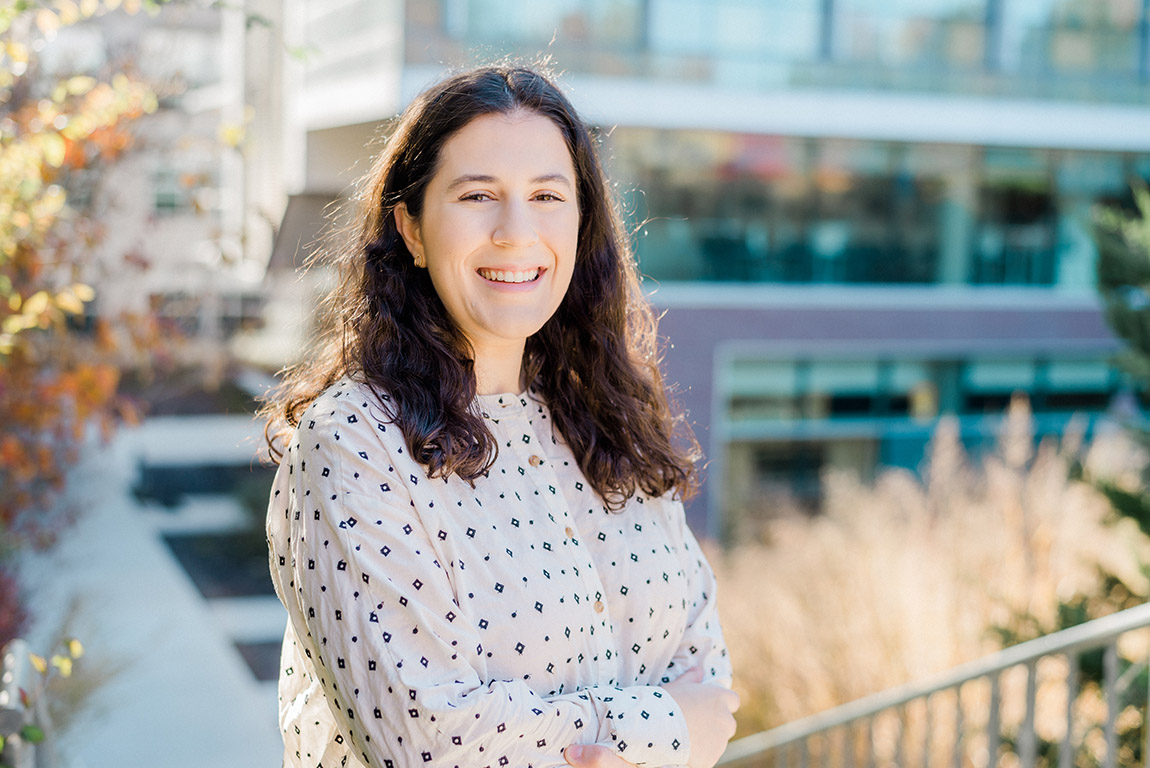 Gonsenhauser's studies at Muhlenberg also covered a variety of disciplines, as she paired a science-heavy environmental science major with a minor in Latin American & Caribbean studies. "The Latin American program was instrumental in giving me the [necessary] skills," Gonsenhauser says. "The history I learned about, colonialism, how resources are treated, I've taken those racial politics I learned about and applied it. I'm looking at how race and income and issues of environmental justice can be mitigated."
Gonsenhauser will graduate from Duke in May. And she already knows where she wants to focus her career. "My hope is to be working in government or an NGO" on environmental issues, she says.