Barri Gold Recognized at 2019 Honors Convocation
Gold, professor of English, was named the recipient of The Class of 1932 Research Professorship.
By: Bill Keller Tuesday, May 7, 2019 04:22 PM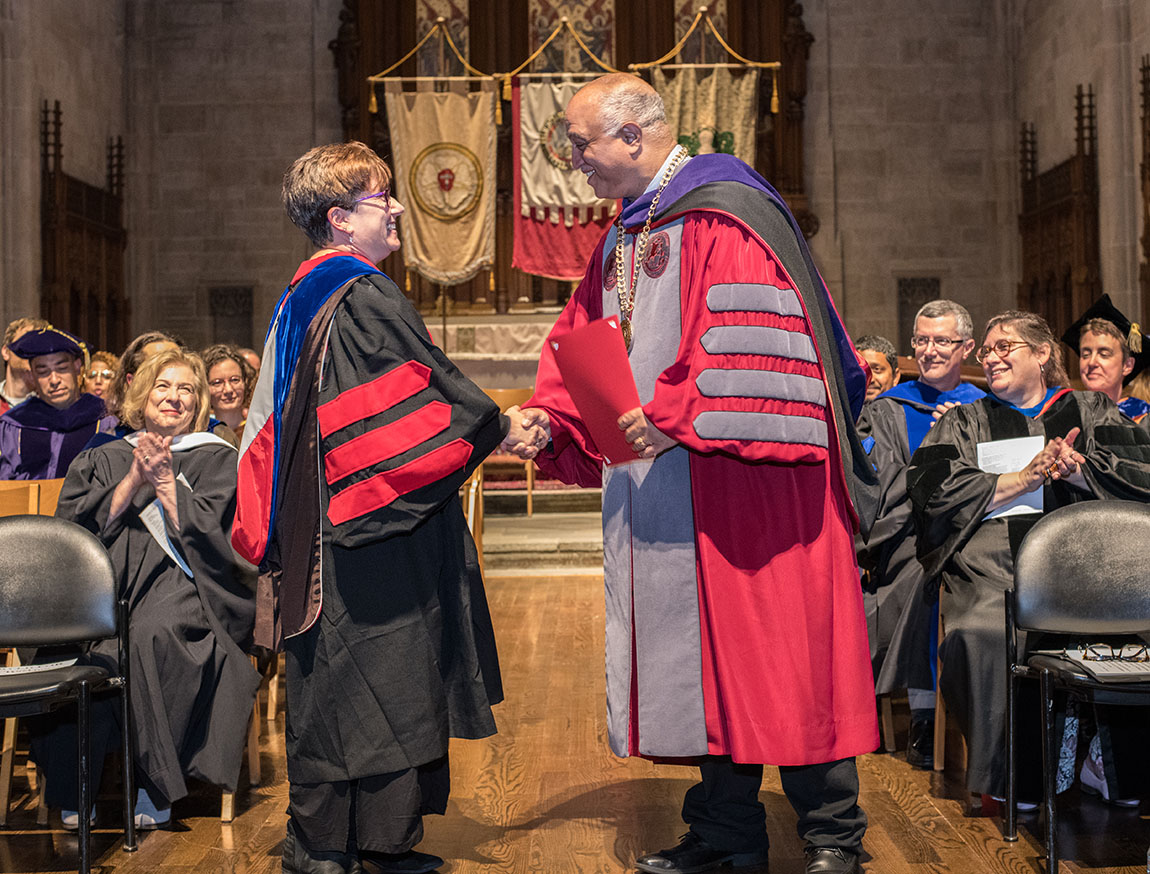 Professor Gold (left) is congratulated by President John I. Williams Jr.
Established in 1986, The Class of 1932 Research Professorship provides release time for up to one year for a faculty member to pursue research or other creative work that will result in publication or presentation consistent with the discipline.
Professor Barri Gold's research interests include Victorian British literature and science, gender studies and ecocriticism. Gold received her bachelor's degree in physics from the Massachusetts Institute of Technology and her M.A. and Ph.D. in English language and literature from the University of Chicago. She currently serves as the chair of the English Department and has previously been honored with the Robert C. Williams Prize for Junior Faculty.
During her year as the 1932 Research Professor, Professor Gold will conclude work on her book project titled, "Experiments in Novel Ecologies." In it, Gold introduces reading strategies that center nonhuman nature as the subject of analysis rather than an object understood through the lens of the human subject. The work provides both a scholarly and pedagogical contribution to the ecocriticism approach to representing literary portrayals of nature. Her book will be published as part of the Palgrave Studies in Literature, Science and Medicine series.
For more information on Muhlenberg's 2019 Honors Convocation, including a full list of award recipients, view our recent article.