Good Use of a Bad Bug
Muhlenberg faculty and students are using the spotted lanternfly to attract local high schoolers to math and science.
By: Kristine Yahna Todaro Monday, December 2, 2019 02:43 PM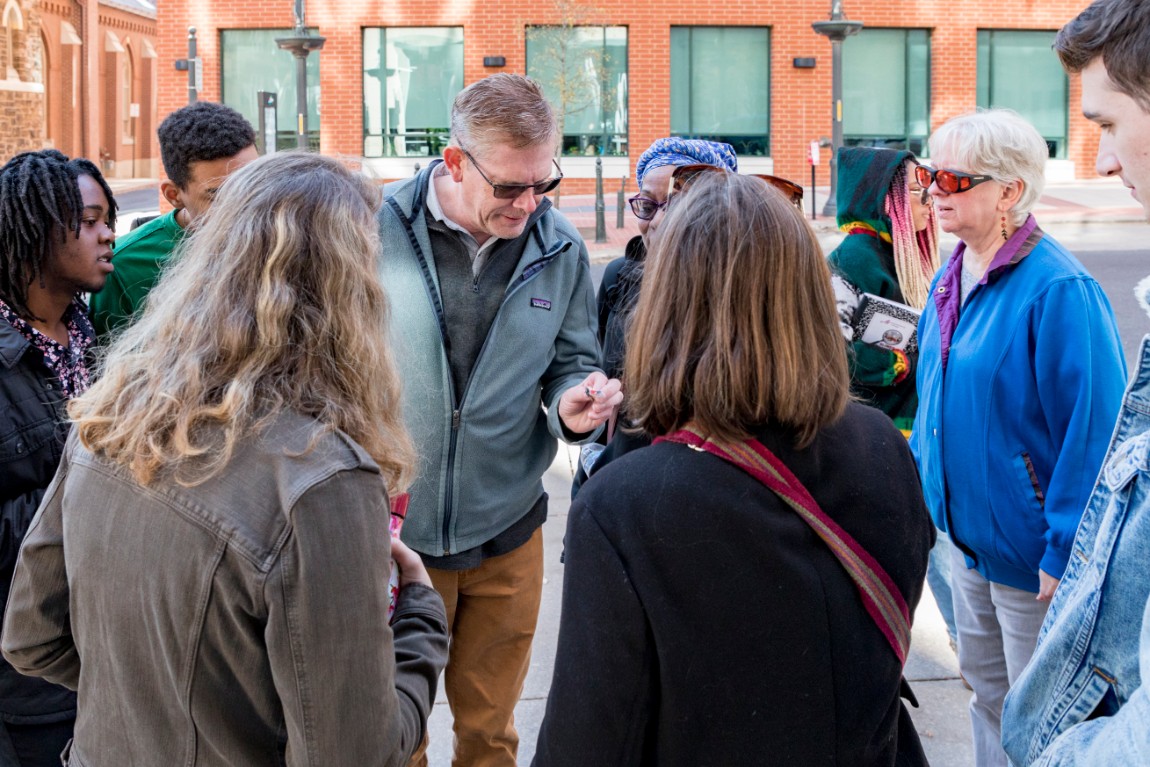 Biology Professor Marten Edwards (center), Chemistry Lecturer Gail Marsella (right) and local high school students examine a spotted lanternfly. Photos by Paul Pearson.
Although they're native to parts of Asia, millions of spotted lanternflies spent the summer and fall in southeastern Pennsylvania. They were busy sucking the sweet sap from the region's bountiful grapevines and fruit orchards. They also swarmed the shiny glass surfaces of the Lehigh Valley's highrises and descended in droves onto trees and gardens in parks and backyards across the region to lay their eggs.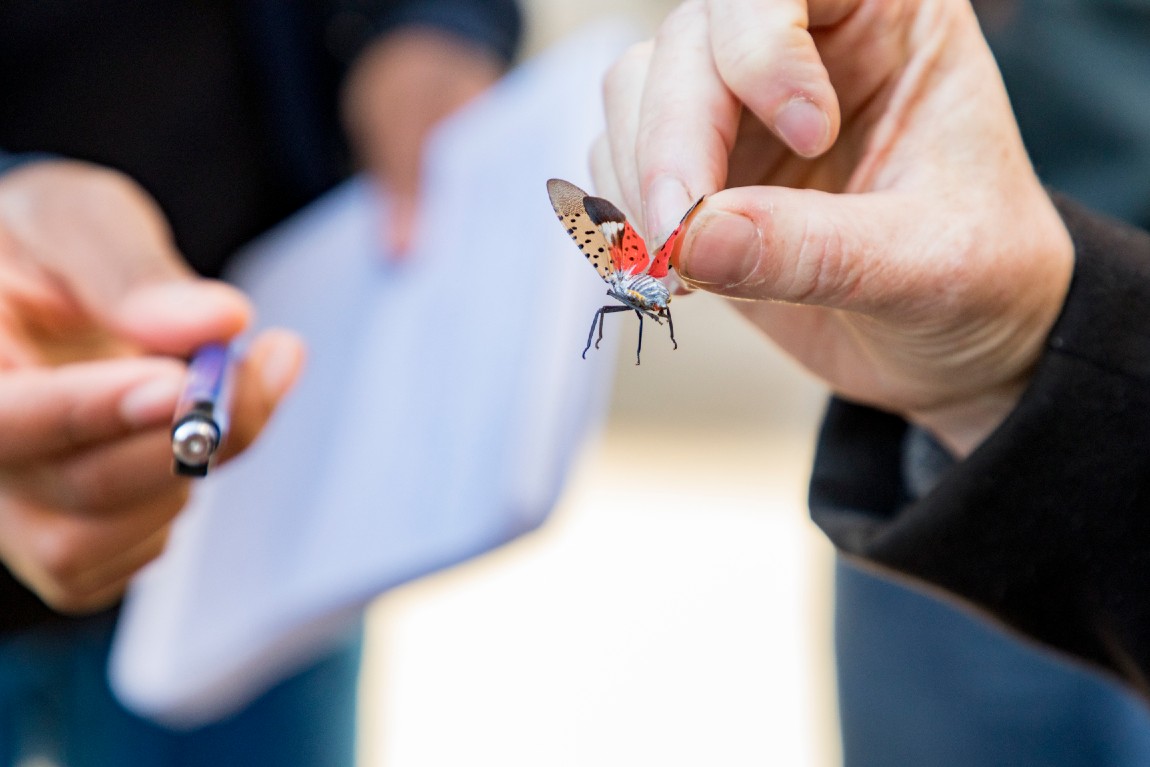 Striking-looking but invasive, the spotted lanternfly up close.
In response, Muhlenberg professors and students and 21 high school students spent the summer and fall studying these colorful but extraordinarily invasive pests, researching how to assess the damage they're doing and how to mitigate it.
Led by Truman Koehler Professor of Mathematics Professor Eugene Fiorini and Chemistry Lecturer Gail Marsella, the SLIMES Project (Spotted Lanternfly Investigated through Mathematics and Environmental Science) is funded for two years through a grant from the Harry C. Trexler Trust. Beginning this spring, and meeting every other week through November, the researchers' efforts included studying nymphs at various stages to determine growth rate, asking what causes some eggs to hatch while others don't, testing the effectiveness of various traps (and designing a new one) and tagging the bugs with whiteout to estimate their population and track their movement.
But the real goal of the project? To help high school students envision a brilliant future.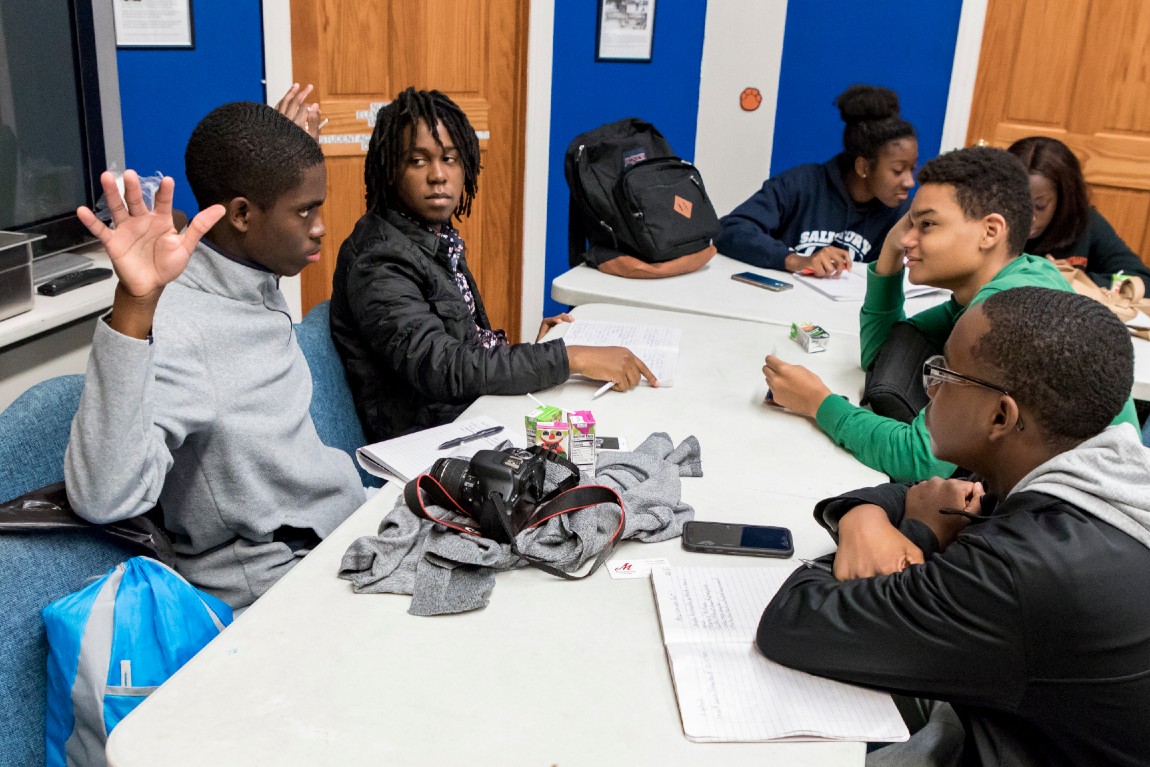 Local high school students meet on Muhlenberg's campus to plan the day's research project.
Because the lanternflies are new arrivals to this area, it created a unique research opportunity, "so a lot of the directions we took with the research were student-driven," says Fiorini. "Since it's a new pest, we wanted the students to know that we were just as much in the dark as they were and they were equal partners in asking questions. The main goal was to get the students thinking like researchers—and get them thinking about what it would be like to be a researcher."
Fiorini and Marsella reached out to local high schools, churches and social organizations about the project, seeking students who are underserved in STEM fields—those with high financial need, from underrepresented demographics or who would be the first in their family to attend college.
Muhlenberg faculty members from math, chemistry and biology, including Jim Russell, Karen Tuerk, Marten Edwards and Jordanna Sprayberry, lent a hand at various times during the project, providing expertise from their particular fields.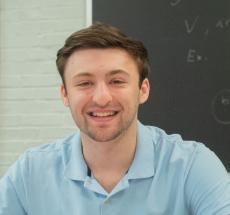 But four undergraduates, William Baar '20 (left), Jacob Dengler '20 and Peterson Lenard '21 from Muhlenberg, and Madeline Kohutka from Cedar Crest College, were the "secret weapon" to the project's success, says Fiorini.
In addition to mentoring the high school students on science and math, the undergrads, who received a stipend for their work, talked with them about college readiness, the application process and life on campus. They even teamed up with the College's Admissions staff to give the students a tour of campus.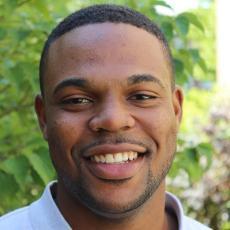 Lenard (left), a mathematics major and economics minor, says working with the students was very rewarding. "Being in high school is stressful and I found having someone willing to share their insights was very helpful to me so I was happy to help provide that," he said. In addition to arriving early to prep for the day's activities and working hand-in-hand with the students, Lenard says he provided "lots of encouragement, helped start new ideas and thought about ways we could be more effective." He also appreciated the chance to see a different side of the professors. "They made sure to emphasize that we were their colleagues on this project, not students."
While he was interested in SLIMES as an opportunity to apply what he learned in his courses to a real-world problem, Baar, a math major and computer science minor, said, "as a mentor, I also offered college advice to the students regularly. I was studying for the GRE at the same time many of them were preparing for the SAT, so I could give relevant study tips to help them score well. I also shared some of my experiences at college and discussed how much freedom there is compared to high school."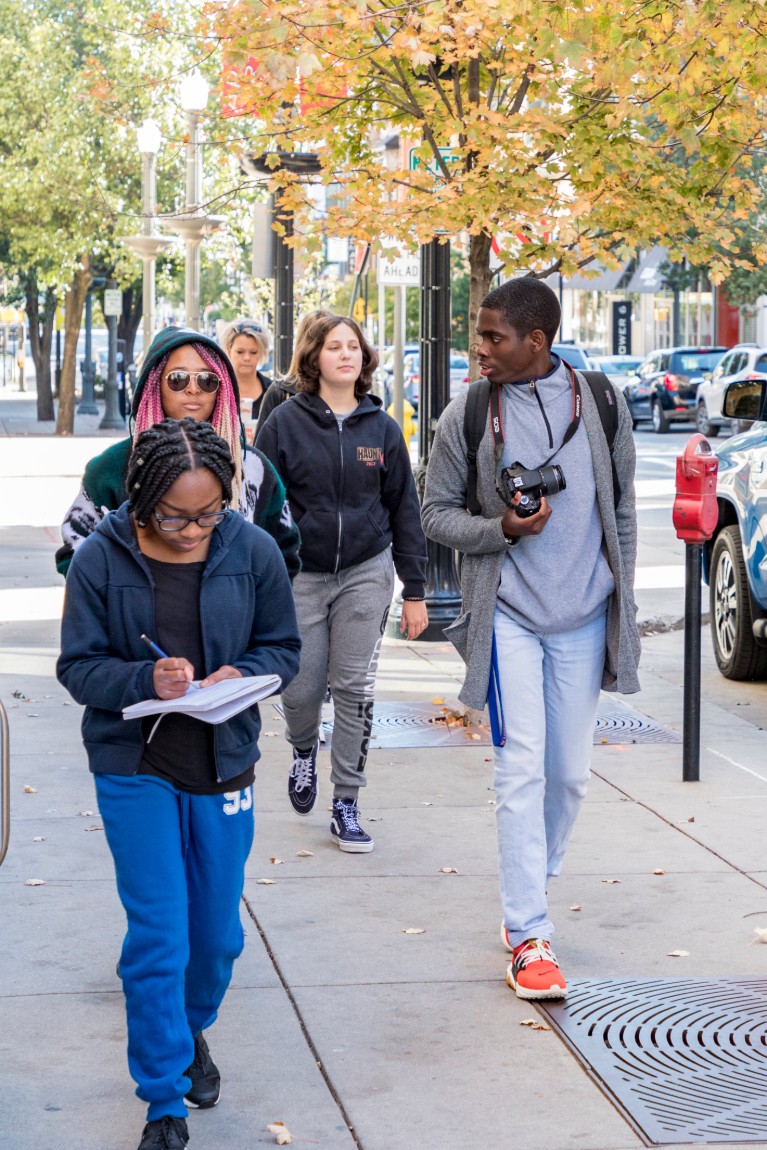 Students from local high schools join Muhlenberg faculty and undergraduates on the hunt for spotted lanternflies in downtown Allentown.
Fiorini says he and the other faculty and undergraduates spent a lot of time with the students delving into the scientific method and mathematical modeling. "But the most important purpose and the real value of this grant is to get high school students to consider research as a career and think about the opportunities available to them if they continue their education after high school."
For more information about the SLIMES Project or to sign up for the second year of the program, please contact eugenefiorini@muhlenberg.edu or gailmarsella@muhlenberg.edu.