Chemistry students will be part of the next generation of scientists digging into the world's most pressing problems around energy, clean water, nanotechnology and the creation of innovations we can't even begin to imagine.
The excellent slate of instructors within Muhlenberg's chemistry department are committed to fostering students' inquiry, growth and mastery of the skills needed to be part of these global solutions. Students hone these skills in an interdisciplinary and collaborative scientific environment with opportunities to publish and present findings to the larger scientific community.
Chemistry majors here don't wait long before they're immersed in department laboratories, using state-of-the-art equipment for research with faculty or finding answers to their own hypotheses. Exceptional first-year students can be invited to join Project Lab, which offers open-ended experimentation during the second semester of their first year in the major—a rare opportunity for first-year undergraduate students. By sophomore year, all chemistry students are in their own small organic chemistry class where hands-on intensive lab experience is emphasized. These research opportunities carry on throughout the year with additional opportunities for research available in the summer months.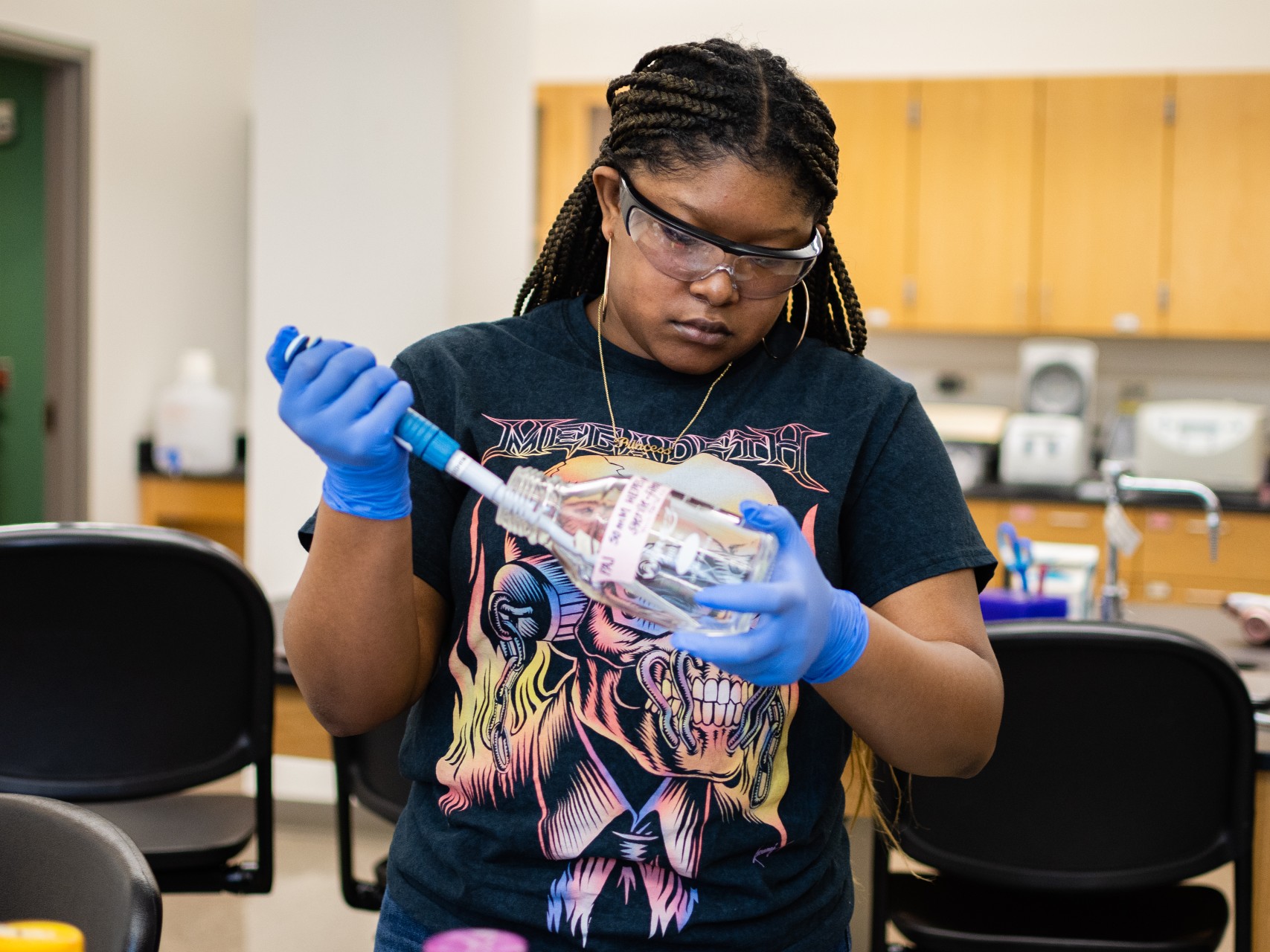 Join the more than 90 percent of chemistry majors who complete independent undergraduate research at Muhlenberg.
Muhlenberg chemistry alumni are well-prepared for the most demanding graduate programs and enjoy successful careers in a variety of industries and fields.
Explore the curricular offerings for majors and non-majors, and learn more about the department's honors program in chemistry.