'New York Times' Features Muhlenberg's Transfer Students and College's Recruitment and Advising Strategy
A recent article focuses on four-year institutions that are enrolling more top community college transfer students—and on the strengths and insights those students bring to campus.
By: Kristine Yahna Todaro Monday, October 14, 2019 03:56 PM
Elijah Sommer '20, a biochemistry major and student researcher in Biology Professor Bruce Wightman's lab, plans to go to medical school. Photo: Jordan Schneider '21
New York Times journalist Laura Pappano recently spent a day on Muhlenberg's campus speaking with various members of the College community for her piece, "Where 4-Year Schools Find a Pool of Applicants: 2-Year Schools." The article reports that colleges, including elite schools, are making it easier for students to transfer from community colleges and seeing these highly motivated students as a valuable resource.
The article cites the work of groups like the American Talent Initiative and Phi Theta Kappa, an honor society for community college students, in helping four-year colleges identify academically strong candidates who will thrive on their campuses.
Muhlenberg announced a new Phi Theta Kappa Scholarship program for two-year college students last spring which offers an open number of $15,000 annual scholarships. The College is also a member of the American Talent Initiative (ATI) and, in addition, has opted into a special 'community of practice' within ATI which is committing to attracting and retaining more community college students.
These efforts at Muhlenberg, for example, include faculty advisors from across the academic divisions who work specifically with newly accepted transfer students, learning about their career goals and helping them select classes. Transfer students at the College have their own orientation program now as well which includes a faculty panel presentation, a Q & A with upper-class transfer students and a group lunch with President Kathleen Harring.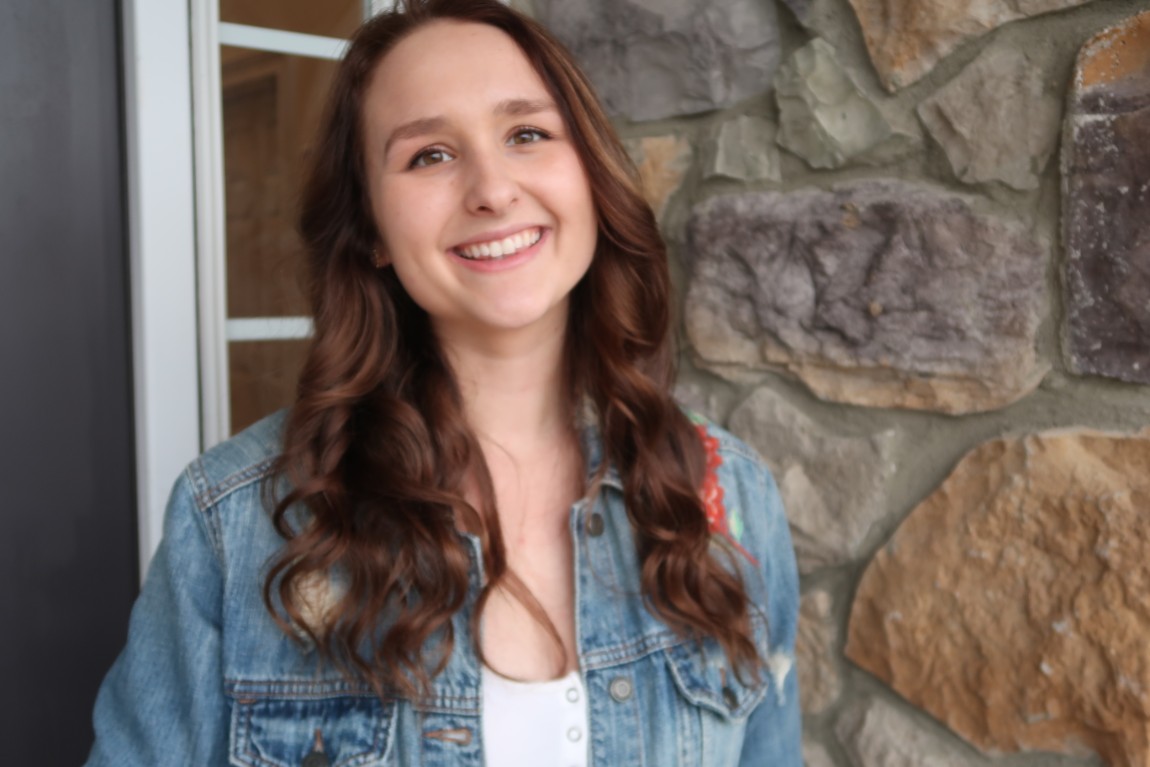 Lesia Bilynsky, a transfer from Raritan Valley Community College in New Jersey, is delighted that "my days are less chaotic."
Read excerpts from the New York Times article:
Robert Springall, vice president for enrollment management at Muhlenberg College in Allentown, Pa., a leafy campus with fire engine red architectural accents, said his school faces rising competition for first-year students. So, administrators asked, "What other populations can Muhlenberg tap into to find talented and diverse students?" he said.
Students sometimes found their way from local community colleges, but last year, Muhlenberg began courting them. The college offered quicker reading of transcripts and counselors to help navigate. It announced a $15,000 annual scholarship for Phi Theta Kappa members. It also prioritized some spots for transfers, admitting them on March 1, rather than waiting for first-year students to commit on May 1.
Last year, two community college transfers enrolled; this year, 12 did. And a survey of admitted students last spring revealed an interesting data point: Twelve percent had thought about attending a community college instead.
"We realized that more students that we would consider well-prepared were considering community college," Mr. Springall said.
In fact, a 2019 study by the Jack Kent Cooke Foundation found that students transferring from community college to a selective four-year institution go on to graduate at higher rates than those coming from four-year colleges — 73 versus 61 percent.
Private campuses like such students — and are working harder to get them….
"The whole college experience is an overrated paradigm," said Elijah Sommer, 22, a senior at Muhlenberg majoring in biochemistry who plans to go to medical school. The focus on "having X number of friends and going to X numbers of parties is such a fleeting thing."
Ten days before heading to college in California after high school, alarmed at a sibling's $80,000 college debt, Mr. Sommer stopped himself "from getting sucked into the flow of everybody else." He enrolled at Lehigh Carbon Community College in Schnecksville, Pa. Three years ago, he transferred to Muhlenberg.
Sommer lives at home and commutes to school. Jobs he has held — from buffing school floors to demonstrating the Ninja blender at Wegmans supermarket — make him treat school "like the greatest, though not necessarily the easiest, full-time job I will ever have."
Such gratitude and drive surface repeatedly in conversations with students transferring from community colleges. It is what Charles Richter, director of theater at Muhlenberg, has noticed in more than a decade as a transfer student adviser.
Many transfers come from other four-year colleges, he said, because they "had this terrible experience somewhere else." It's often social, not academic, he said. But community college transfers come "because they have accomplished something. They want to move ahead."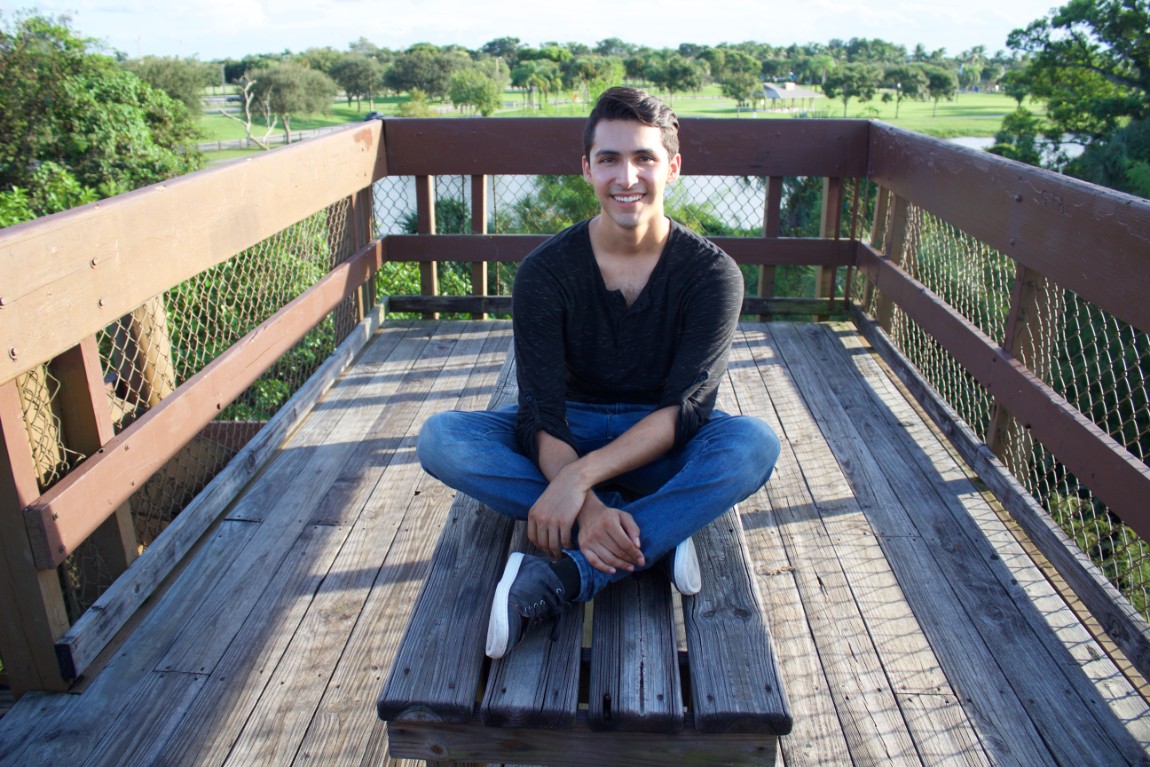 Charlie Alguera, 21, (pictured above), a junior who transferred from the primarily two-year Palm Beach State College in Florida, quickly landed a role in a campus production. Given all he went through to end up at Muhlenberg, he said, "I honestly walk around campus and just appreciate it."
Lesia Bilynsky, 22, a transfer from Raritan Valley Community College in New Jersey, is delighted that "my days are less chaotic." No driving to work, driving to community college, running to the grocery store. She even joined a campus jewelry-making club.
Living alongside peers who came straight from high school, Ms. Bilynsky and Mr. Alguera said, highlights their differences. Both would rather sleep than party and can't imagine skipping class. Or assignments. They are also less stressed by small things.
"We have had time to do more adulting," said Mr. Alguera. "The kids here are kids. They haven't experienced certain things. It's like, 'Breathe, it's not the end of the world, everything will not come crashing down.'"