Muhlenberg Students and Alumni Named as Fulbright Semifinalists
The Fulbright Scholars Program supports extended research or study abroad opportunities for college graduates.
By: Katherine Dickey '22 Friday, February 14, 2020 11:46 AM
Two Muhlenberg seniors and two Muhlenberg alumni have been selected as semifinalists in the prestigious national competition to become Fulbright Scholars. According to the Fulbright website, the Fulbright U.S. Student Program is the largest U.S. exchange program and provides approximately 2,000 grants annually for students to explore varied programs in more than 140 countries, including, "international graduate study, advanced research, university teaching and primary and secondary school teaching worldwide."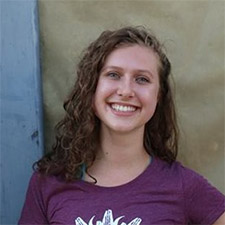 Mia Becker '18, an international studies major, applied to the Master of Gastronomy: World Food Cultures and Mobility at the University of Gastronomic Sciences in Bra, Italy. This program entails a 13-month fully-funded master's program in the field of gastronomy, where students will explore food through many lenses, including but not limited to anthropology, history, ecology and aesthetics. This program will study both Italian and global culinary cultures.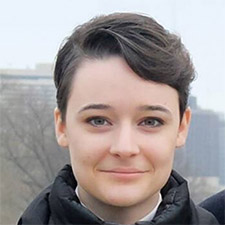 Holly Lehren '19, a political science and theatre major, applied to an open study research award at the University of Cape Town in South Africa. If accepted, she hopes to film a documentary about drag activism in the face of prejudice. Of her mission, she says, "My vision is to take a historical perspective on the role of drag in South Africa's transition from the apartheid regime and examine the influence of Cape Town's drag community in the present day, documenting the Miss Gay Western Cape and Cape Town Pride parade. "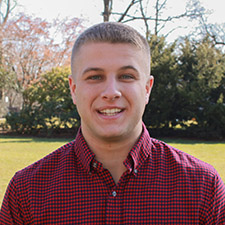 Ryan Dimmick '20, a Spanish major, has applied to be an English teaching assistant in Peru. "If awarded the Fulbright ETA award, I will be traveling to Peru to work at an English Teacher Training College, a public high school or with a United States/Peru Binational center," says Dimmick. "I also plan to involve myself in local youth sports programs, in particular American football, which is a growing sport in South America. After returning from Peru, I plan to teach Spanish and English as a Second Language in the United States."
Olivia Toner '20, a biochemistry and Spanish major, has also applied to be an English teaching assistant, though her placement would be in Colombia. She hopes to be placed at a Colombian university to help teach, to plan extracurricular activities and start to prepare for the road to medical school. "Outside of my job at the university, I would complete a social project in an area of my choosing," says Toner. "Given my desire to go to medical school in the future, I have proposed in my application to volunteer in a clinic setting with physicians, nurses and other medical staff and possibly establish some sort of English-Spanish language-exchange program there."
Chris Herrick, professor of political science, director of the international studies program and faculty advisor for the Fulbright award, emphasized the reputation of the Fulbright program. "These [awards] are very competitive," says Herrick. "Competition for Fulbrights has actually gone up every year by year by year. More and more people apply. And although the number of Fulbright slots has increased as well, the number of applicants for slots is going up faster than the number of slots. That's why we're pretty pleased with what [our students] have done."
When asked what set the Fulbright program apart from the many other postgraduate paths students can take, Herrick highlighted the historical gains of the program. "This has been one that has been really significant in terms of providing career benefits to every student that's participated in it," says Herrick. "It's one of the most successful uses of federal money that there is—both in terms of what it does for our students and what it does for the kind of relations that they develop with the countries that are hosting them."
Finalists will be made aware of their selection between March and May of this year. The postings Muhlenberg students are in competition for will run between nine and thirteen months, with most starting in the summer or fall of 2020.
Photos by Madison Kirchofer '20 or courtesy of Holly Lehren and Mia Becker.
About Muhlenberg College
Founded in 1848, Muhlenberg is a highly selective, private liberal arts college offering baccalaureate and graduate programs. With an enrollment of nearly 2,000 students, Muhlenberg College is dedicated to shaping creative, compassionate, collaborative leaders through rigorous academic programs in the arts, humanities, natural sciences and social sciences; selected preprofessional programs, including accounting, business, education and public health; and progressive workforce-focused post-baccalaureate certificates and master's degrees. Located in Allentown, Pennsylvania, approximately 90 miles west of New York City, Muhlenberg is a member of the Centennial Conference, competing in 23 varsity sports. Muhlenberg is affiliated with the Evangelical Lutheran Church in America.