Campus 3D Printers Help Protect Local Healthcare Workers
Muhlenberg staff and faculty are responding to a critical need by utilizing campus technology to produce protective equipment.
By: Sara Vigneri Thursday, April 9, 2020 08:34 AM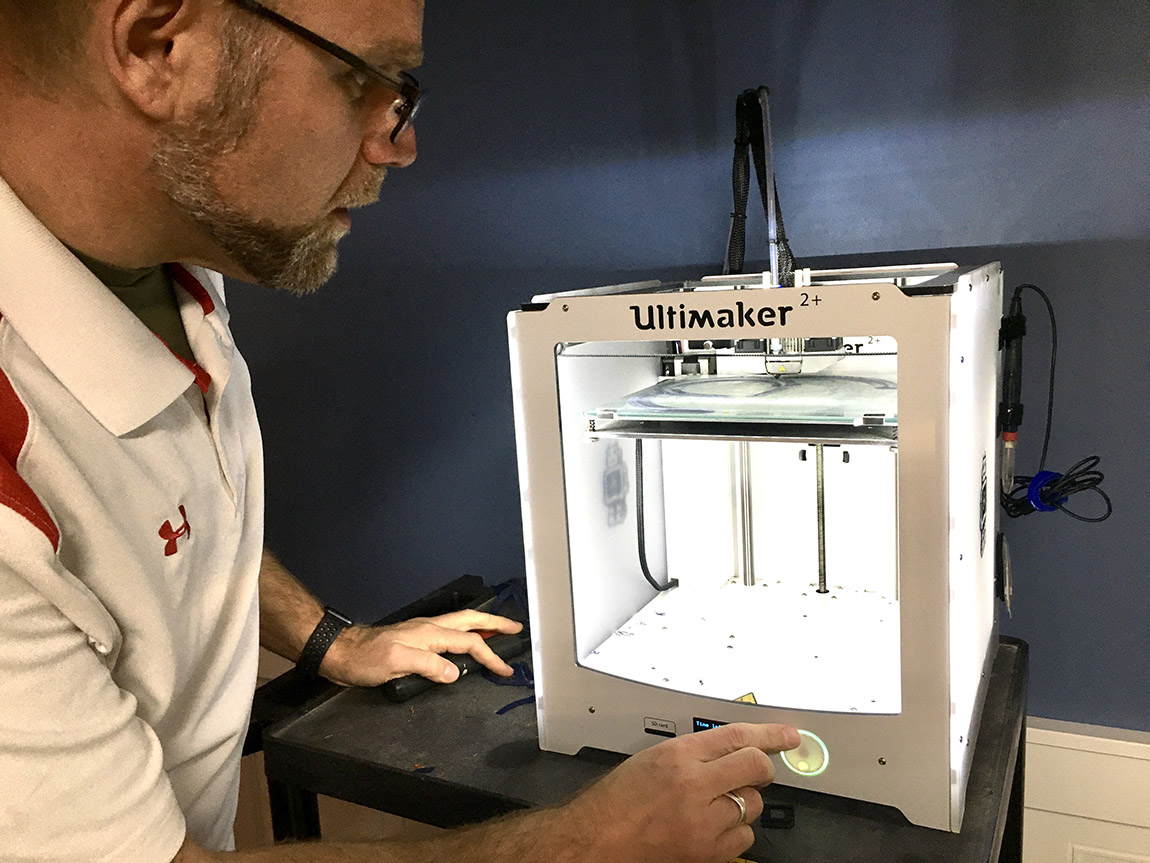 Director of Instructional Technology & Media Services Tom Sciarrino assembles 3D-printed masks for local healthcare workers.
Lehigh Valley Health Network (LVHN) recently put out a call for help asking local colleges and universities to 3D print plastic face shield headbands for hospital workers treating COVID-19 patients. Rita Chesterton, director of the College's innovation & entrepreneurship program, began organizing a Muhlenberg team to respond, starting with the 3D printer that is normally housed in the campus's makerspace.
"LVHN has a crew of staff members and volunteers that are creating the face shield part," explained Tom Sciarrino, director of instructional technology & media services. "But I don't think they have the capacity or experience to use 3D printers for a need of this scale."
Sciarrino's department purchased a 3D printer about three years ago, and its uses have ranged from a history class project on monuments to a particle detector for Professor of Physics Brett Fadem's classes. Fadem's project was such a success that the physics department purchased their own printer, which he is now using at home to print the bands.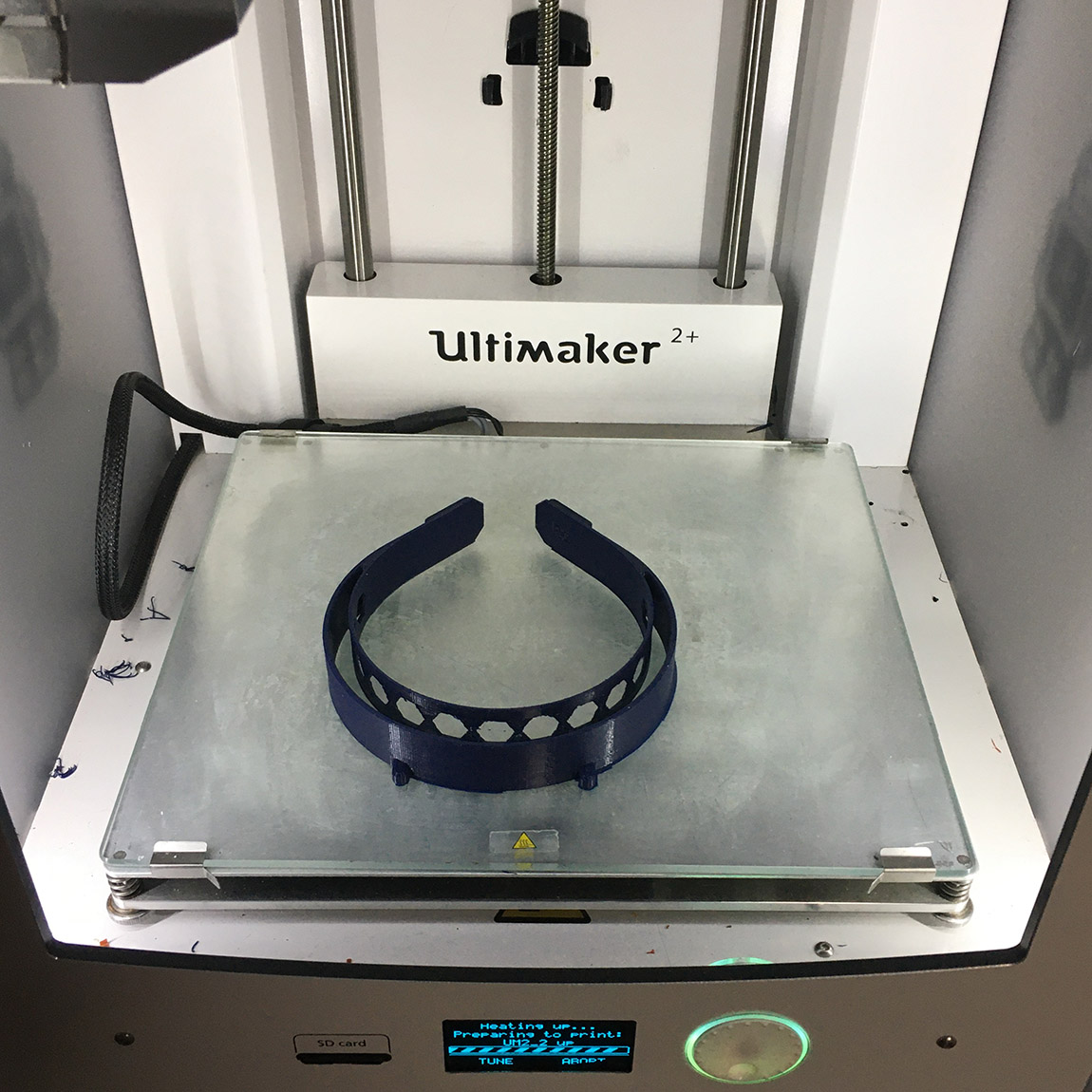 "Our printer takes about an hour and a half to complete each face shield," said Fadem. He is making the bottom portion of the mask. "I'll be making 11 of them today," he says.
Sciarrino's 3D printer is taking a different approach. "I'm trying to maximize the space because the machine doesn't have the biggest build plate, but it's taking about two hours per headband," he says. Sciarrino estimates that he can churn out 25 bands a week with one $25 roll of the plastic making a couple hundred bands.
"I can print one band in about two and a half hours on my machine," Chesterton says. "You just hit print and walk away, checking on occasion to make sure there are no problems—3D printing can be a little finicky. I am working on stacking the print so I can print five at a time so it can print while I sleep." Chesterton has a roll of plastic on hand with another roll on order. "There doesn't appear to be a shortage, which is good," she says.
Once the masks are complete, there is a drop-off location on Allentown's nearby Lehigh Street where LVHN can pick them up, sanitize them and assemble them with the shields.
"If there's any way we can use the tools that we have that would just be sitting in our office at this time, it's our obligation to help out," says Sciarrino. "We want to do anything we can to help those in harm's way."


Muhlenberg College students, faculty, staff and alumni are working to support their communities during the global COVID-19 crisis. Visit our Community in Action page to read more about these efforts, and send us your stories at communications@muhlenberg.edu.