A Semester Like No Other
Learn how Muhlenberg plans to ensure robust academic, co-curricular and extracurricular experiences for students this fall.
By: Meghan Kita Thursday, August 27, 2020 10:47 AM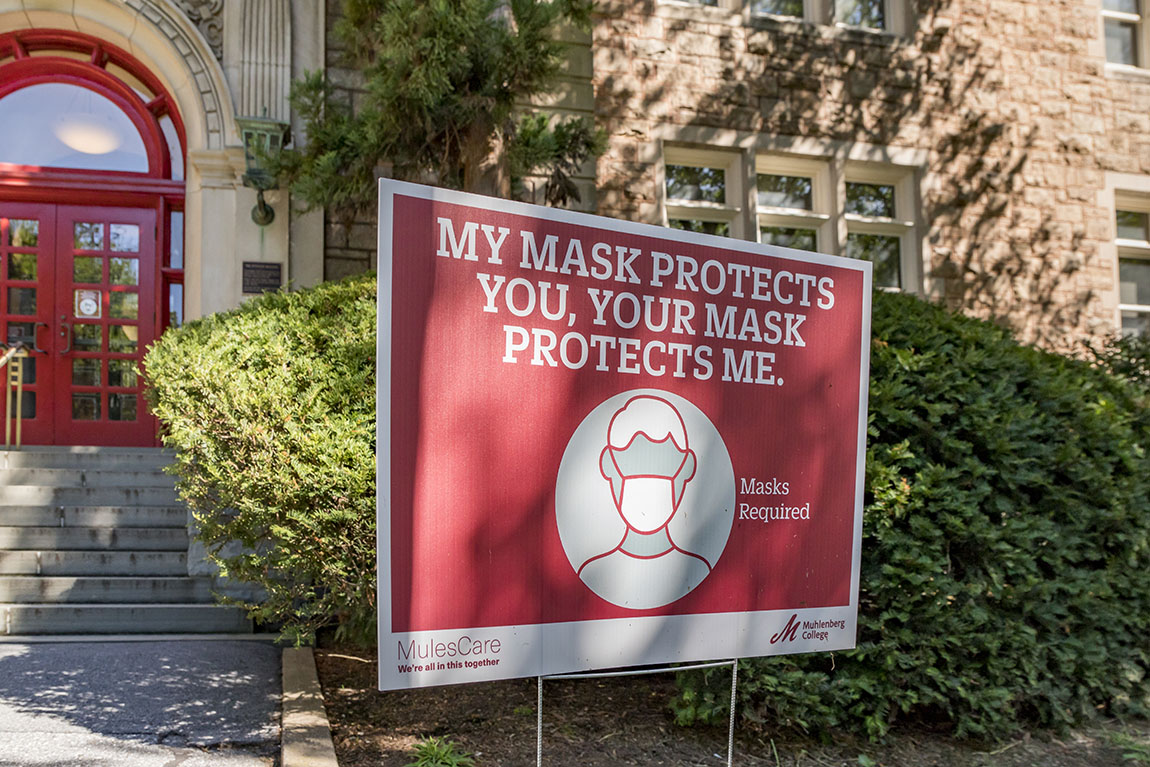 Move-in day on campus looked very different this fall. Photos by Paul Pearson.
In her Fall 2020 welcome message, President Kathleen E. Harring opened with an understatement: "Welcome to the most distinctive academic year in Muhlenberg's history." For the first time at the start of a semester, the "residential" part of the College experience is largely absent. Approximately three-quarters of the student body is learning remotely from off campus. The quarter who are on campus—primarily first-year students—are living in single rooms and taking the majority of their courses remotely as well.
The decision to limit in-person interaction amid a still-raging pandemic isn't entirely unique—the College is among 500 private, nonprofit, four-year institutions planning to conduct the fall in a hybrid, primarily or fully online setting, compared to 373 planning to proceed fully or primarily in person. However, what is distinctive is Muhlenberg's commitment to ensuring students feel a powerful sense of belonging to its small, liberal arts college community—both within the "class-Zoom" and beyond it.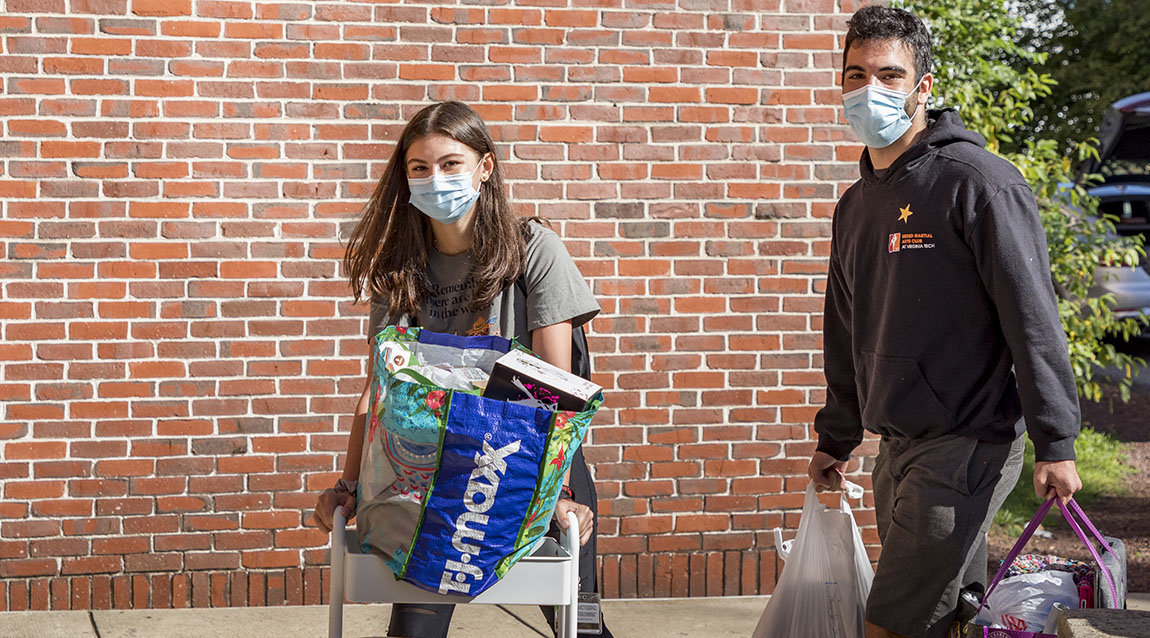 An Intentional, Connected Online Learning Experience
Dean of Academic Life Michele Deegan taught her Inequality & Public Policy course this summer, which means she taught it online—none of the College's summer classes were offered in person. She and her summer colleagues discovered a blessing in disguise: an opportunity to get to know students better than ever before.
"Typically, on campus, we would tell students when our office hours were and leave it up to them to visit us," she says, adding that even those conversations are often cut short as students head off to another class, a club meeting or some other engagement. "We've had to be so much more intentional about how we connect with students."
In Deegan's case, if a class meets twice a week, one of those days is reserved for either one-on-one or small group meetings with students. As Assistant Professor of History Jacqueline Antonovich shared on Twitter, she and her students were already swapping photos of their pets before the semester even began. While each professor may implement it slightly differently, this concept of "presence"—in which faculty build into their courses frequent, personal interactions with students—has always been a guiding principle of online learning at Muhlenberg.
This summer, about 350 of Muhlenberg's full-time and part-time faculty teaching this fall underwent a formal faculty development program to engage with the best practices of online course design and virtual community-building and to seek feedback from peers, instructional designers and student digital learning assistants. Fourteen cohorts went through Camp Design Online, according to Dean for Digital Learning Lora Taub. While most had some experience with remote instruction from the quick transition this spring, summer provided an opportunity for faculty to be really thoughtful about designing their courses, from start to finish, for an online environment.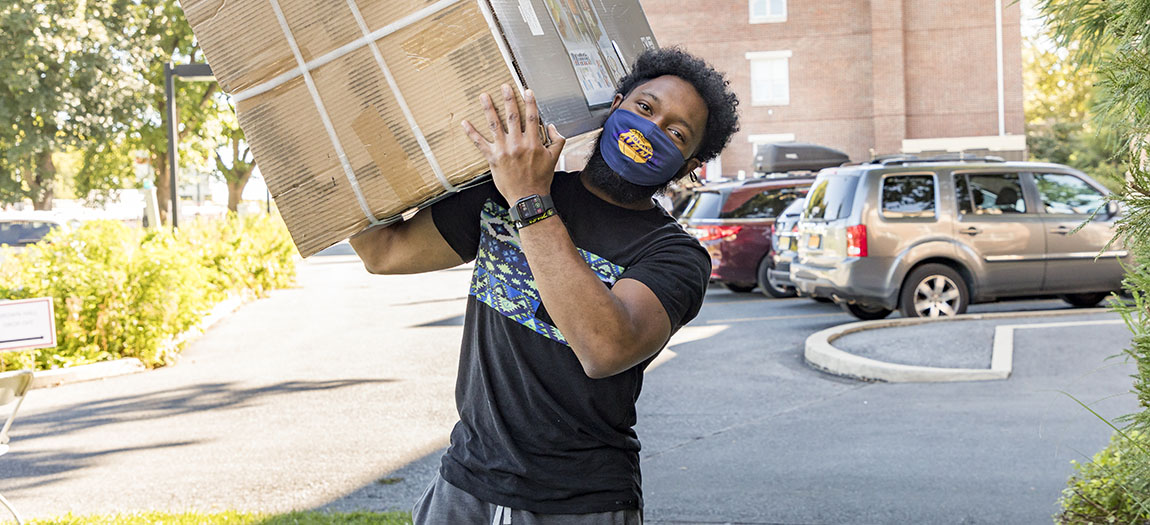 "Faculty responded very positively and enthusiastically to the Camp Design Online approach and especially the opportunity to be in dialogue and collaboration with each other," Taub says.
Opportunities to share ideas both within and across disciplines were an essential part of the Camp Design Online process. For example, Frederick Wright Jones is an assistant professor of sculpture teaching a first-year seminar called Art, Politics and Citizenship. His cohort consisted of other first-year seminar instructors from across the College.
"That was a really good way to explore ideas with other people. They were all coming from very different directions, different ways of thought, different ways of research," he says. "It definitely laid the stones for figuring out my online presence, as a hybrid or as a fully online course."
Meanwhile, Associate Professor of Theatre Holly Cate was in a cohort with about 70 other faculty from theatre, dance, art and music. She found inspiration for her fall courses both from the Camp Design Online training itself and from her peers, fellow artists also teaching hands-on disciplines that may be more challenging to adapt for virtual instruction than a lecture-based subject. Additionally, Cate and Assistant Professor of Dance Megan Flynn got a summer research grant to hire eight theatre and dance students to test out and provide feedback on assignments and modes of learning the professors were considering for their fall classes. Cate says her motto going into this fall is, "We got this."
"Because [Camp Design Online] was so solid and because of the invitation everyone got to step back and examine their own pedagogy, regardless of mode of delivery, I have a feeling that the impact of that training on the overall level of instruction at Muhlenberg is going to be felt for years to come," she says.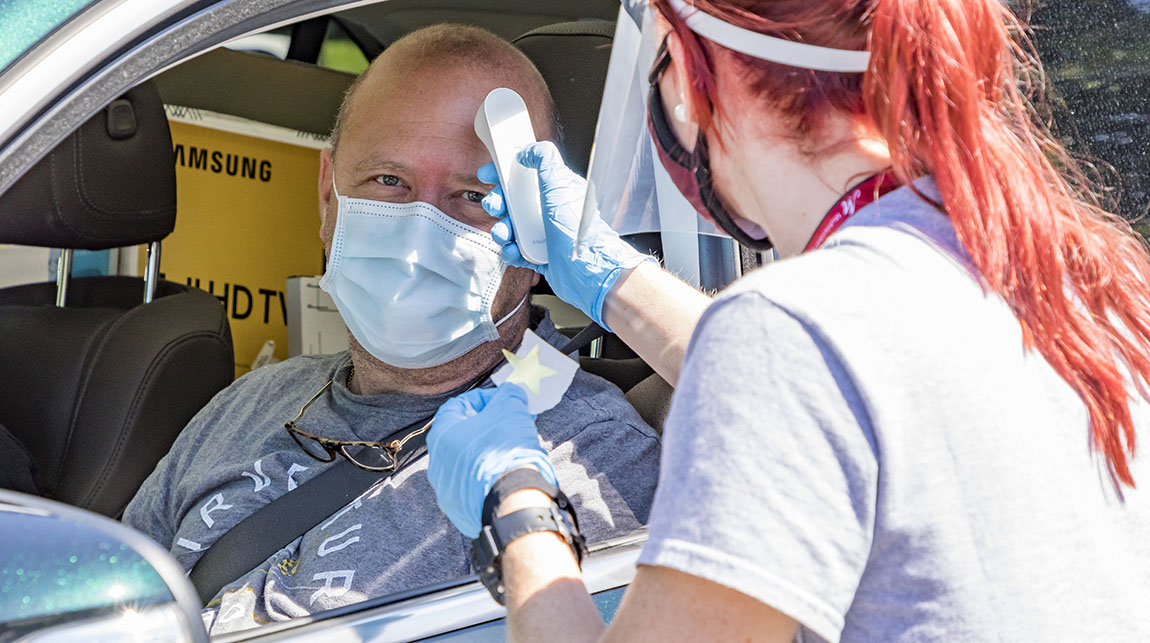 Beyond the Coursework
While the pursuit of knowledge is a critical component of the Muhlenberg experience, making friends, having fun and taking advantage of opportunities to lead, entertain, create or otherwise excel outside the classroom are equally important.
In service of those goals, the Office of Student Organizations, Leadership & Engagement is continuing much of the popular programming it started this spring, including weekly trivia sessions, live-streamed student performance opportunities and virtual escape rooms and game shows. New for fall is the Berg Opening Virtual Doors Challenge, which borrows the concept of the Shark-Tank-like Innovation Challenge held on campus each spring.
"Now, the problem is not students creating a business; the problem is how do we connect our students on and off campus all to the same Muhlenberg experience," says Ellen Lentine, director of student organizations, leadership & engagement. Teams will submit pitch videos for virtual student programming ideas and the community will vote on them. The top three teams will win cash prizes, but the College would like to implement as many of the ideas as resources will permit.
"That's our way to say to students, 'We know you guys are smart. You know what you're missing better than we do,'" says Deegan, whose office is collaborating with Lentine's and the innovation & entrepreneurship program to execute the challenge.
Lentine and her team are also working to ensure the fall involvement fair can proceed virtually, with opportunities for students to view pre-recorded informational videos on the College's clubs and activities and/or to participate in Zoom sessions with students who've been involved in those organizations in the past.
"We are very excited about this virtual program because it will provide a much more relaxed atmosphere to learn about campus life for students who may have been intimidated by the massive in-person involvement fair," Lentine says.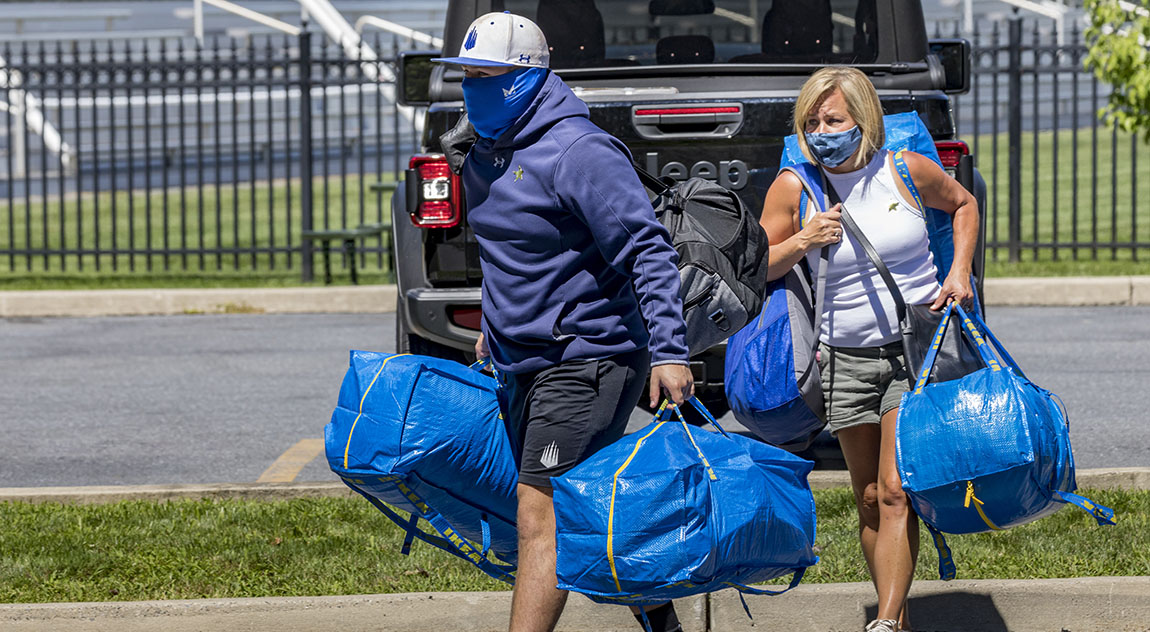 Students can learn about what's being offered virtually via the weekly virtual student engagement newsletter (held over from spring) or from the College's 30 virtual resident advisors (new for fall). The idea of this program, according to Assistant Dean of Students and Director of Housing & Residence Life Courtney Stephens, is to ensure that all students, on campus or off, have a peer they can contact at any time with questions or concerns or just to talk. The RA groups are situated by geographic area, so that each RA and their "residents" are at least in the same time zone when feasible. In addition to providing support, the RAs will ensure their groups are made aware of and encouraged to take part in virtual programming.
"We always do a direct push of information to RAs and orientation leaders," Lentine says. "We find our students are much more likely to participate in something if they're told about it from someone they know and trust."
The lectures that ordinarily would have been taking on campus this fall, including those associated with the Center for Ethics and the Election Series, will go on virtually. Faculty are also planning to launch new community-building initiatives this fall, Deegan says—examples include a weekly Sustainability Hour, in which students, faculty, staff and alumni are invited to swap ideas, actions and news via Zoom, and a number of events co-sponsored by the Africana studies program (including a Black Lives Matter movement reflection, a grad school info session and a discussion series focused on current issues of racial crisis in the United States).
In her welcome message, Harring said, "We all come to Muhlenberg to join a community of learners, to develop new skills, to stretch our imaginations, to challenge existing beliefs. Muhlenberg is known for and proud of its community." Even though that community is more spread-out physically than it has ever been at the start of a semester, faculty and staff are working to ensure a continued sense of togetherness despite the distance.