Learning on the Job
Alexander Giaquinto '21 received extensive training as part of his summer internship in cybersecurity.
By: Meghan Kita Friday, July 10, 2020 03:54 PM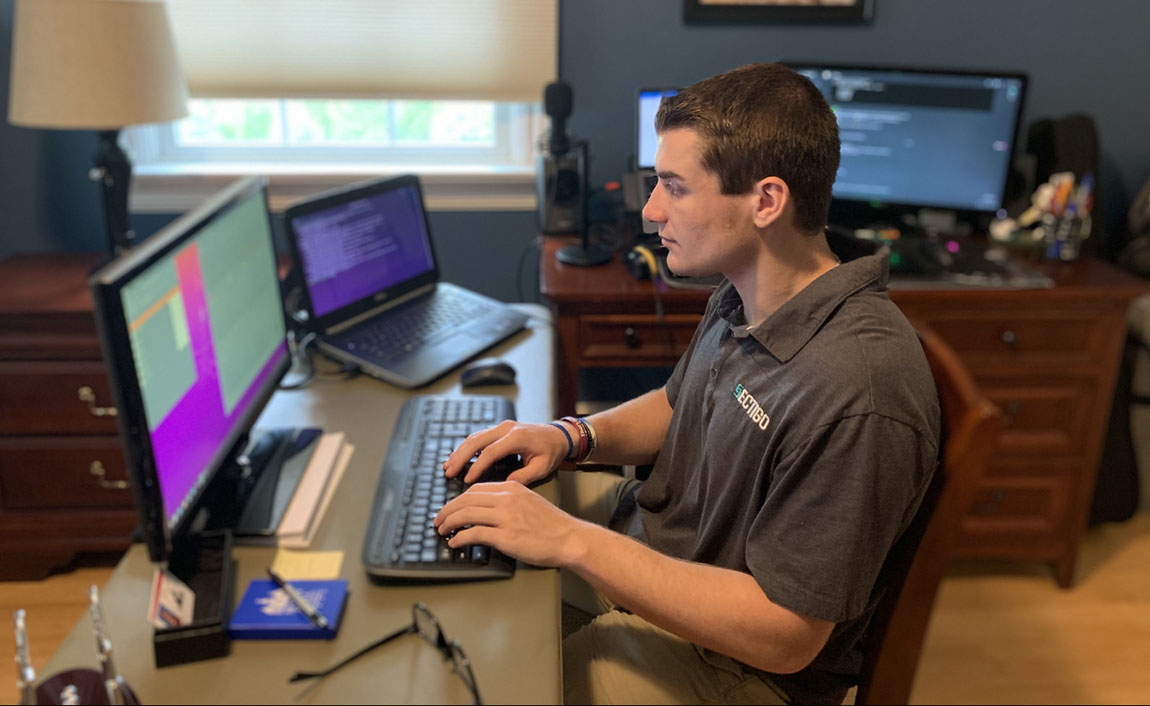 Alexander Giaquinto '21
Alexander Giaquinto '21 spent the first month and a half of his remote internship with Sectigo, a New Jersey-based cybersecurity company, in training. The computer science major and business administration minor went through Linux Academy, an online course, and watched hours upon hours of tutorial videos. He also learned a few programming languages to supplement those he's learned at Muhlenberg.
"What they're putting me through is what they do with some of their new hires," Giaquinto says. "It's cool I get this experience as an intern."
He's working with Sectigo's DevOps team as a systems reliability intern. Giaquinto describes DevOps as a newer way of doing things in the industry—instead of developing the concept for a product and then handing it off to another team to execute, both of those processes occur simultaneously and more efficiently. Now that he's been through the extensive training, he's able to complete service tasks in the team's queue.
Giaquinto anticipates needing to practice the skills he's learned this summer throughout his senior year in order to retain them. Still, the experience at Sectigo should help his resume stand out when he looks to enter the job market.
"The world's constantly dealing with security fraud in any sort of internet-based business," he says. "What I've learned is there's not enough supply to meet the demand for people to work in this field."