Today's interconnected, global business world requires an education that tackles our complex reality head-on. When you study business at Muhlenberg, you'll develop close relationships with faculty who bring real industry experience and scholarly expertise to their curriculum. These dedicated faculty will provide mentorship as you learn to integrate core business disciplines with the emerging social, ethical and environmental issues facing our world.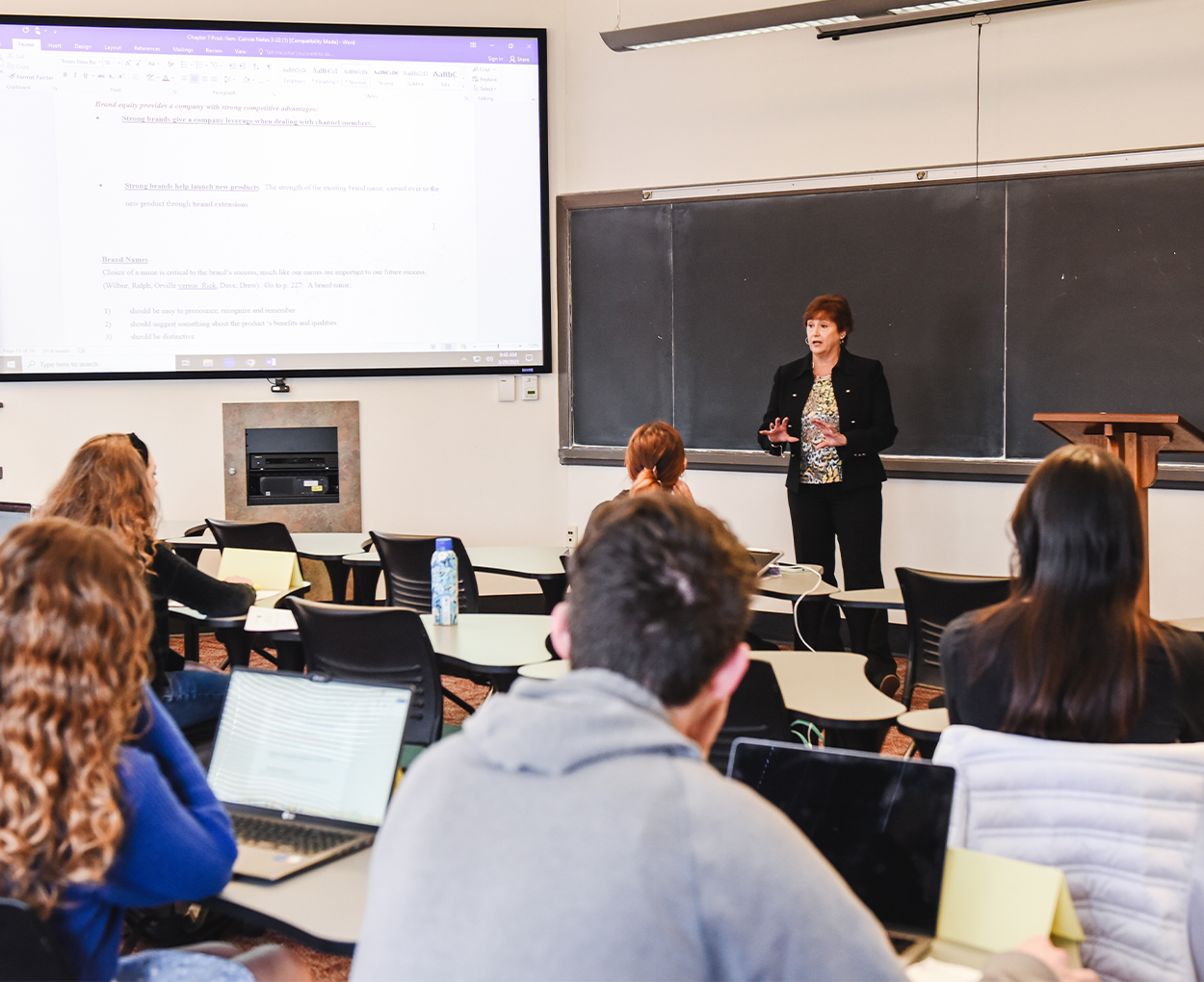 This learning will extend well beyond the classroom, taking shape as collaborative projects with organizations, immersive internships and life-changing study abroad experiences. Among these global opportunities is a tailor-made program at Maastricht University in the Netherlands for students studying business, accounting, economics and finance.
Our Business Administration Program provides you the space to hone your academic and professional skills and build a network that can open doors to exciting careers or graduate school studies after Muhlenberg.