Mourning During COVID-19
While the pandemic has drastically altered the support structures available to families with sick or recently deceased loved ones, grief facilitator Deacon Frank Elchert '01 has continued his important work.
By: Jeremy Fuchs '14 Thursday, May 21, 2020 01:44 PM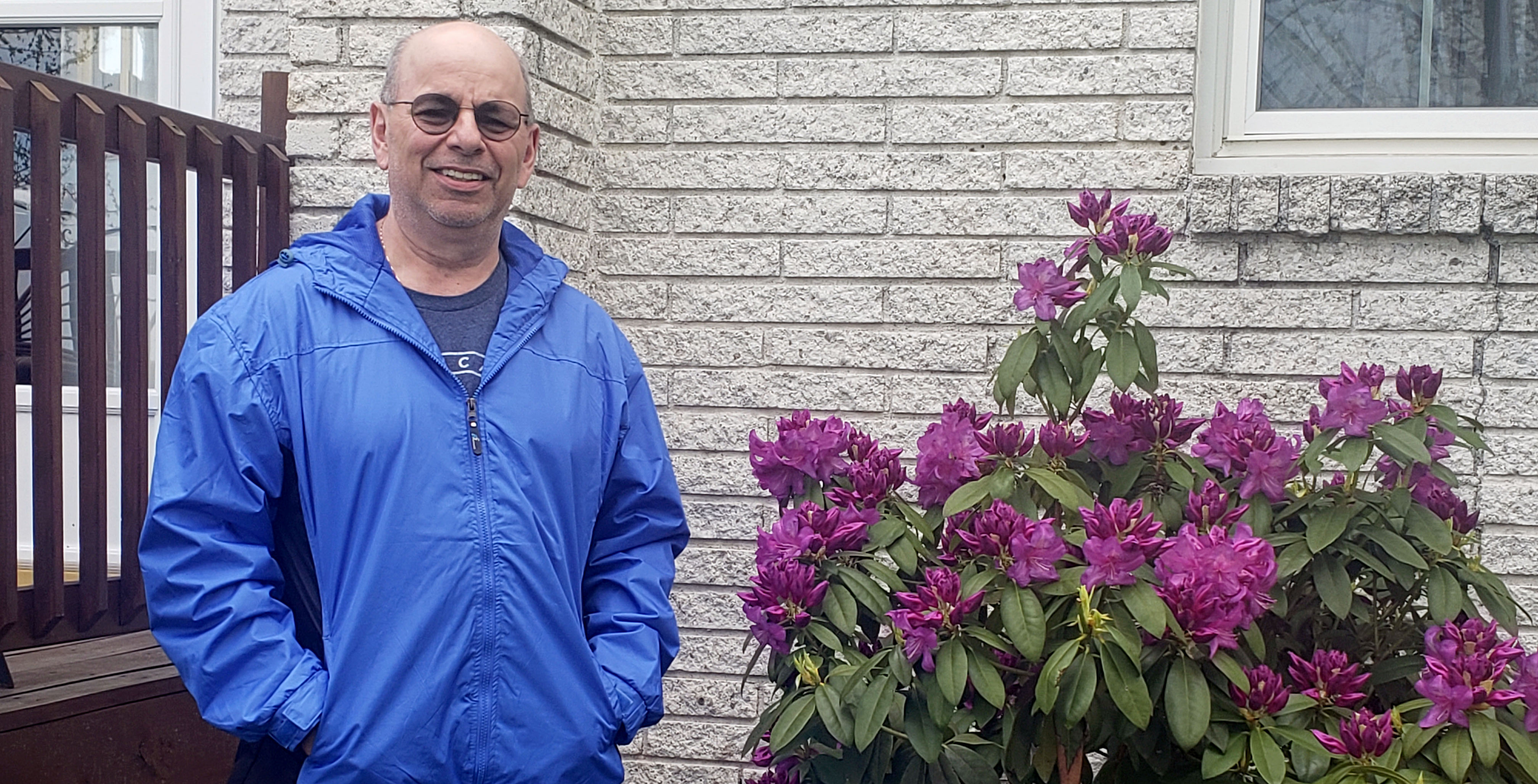 Deacon Frank Elchert '01
The world has seen a constant drumbeat of death and illness as it grapples with the COVID-19 pandemic. As we attempt to adjust to a new way of living by distance, some have had to adapt to experiencing a death by distance. Unable to congregate in typical ways, those who have lost loved ones, due to COVID-19 or another cause, have instead had to mourn virtually, to witness funerals by Zoom or to visit ailing loved ones in the hospital over FaceTime. In an already fraught time, the loss of typical mourning rituals can compound sadness and grief.
Frank Elchert '01 is a Catholic deacon and trained grief facilitator who helps groups of people who have lost loved ones or are dealing with terminally ill family members. What he seeks to impart to them is that when you are grieving, an adjustment to a new way of life is par for the course.
"We hear about the 'new normal' during COVID-19," says Elchert, who earned a business administration degree through the Muhlenberg College School of Continuing Studies. "Is this how we're going to be living? But when you're dealing with grief, you are working within a new normal, because it doesn't involve that person."
Elchert's work has continued steadily through the pandemic, though rather than meeting groups at his church in Pen Argyl, Pennsylvania, he now conducts those groups via Zoom. Recently, he worked with a family whose 98-year-old father died alone in a nursing home. The family, due to the virus, could not visit him before his death.
"The family had committed to their father he would never die alone," says Elchert. "But that was an unfulfilled promise. That changes the grief afterward. Now there are regrets: 'I will always be sad because I can't fulfil my father's wish.' We call that 'complicated grief.'"
In addition to this work, Elchert also regularly connects with parents of terminally ill children. His daughter Amber '13 died in 2013 after a lifelong battle with hypoplastic left heart syndrome, and he talks with parents as part of his work with the Amber Louise Elchert Foundation. Typically, one parent at a time can stay in the hospital with an immunocompromised child, and the parents in a two-parent household take turns. Because of COVID-19, many hospitals have changed the rules to allow just one parent to stay in the hospital the entire time—the other must "visit" virtually.
"The event itself is stressful without COVID," says Elchert. "This gives another layer. It's scary and lonely. It puts an additional burden on the family, emotionally."
Elchert has observed this newfound multiplication of loss and grieving around the world from a unique vantage point. While he regularly confronts mortality through his work with the bereaved, many people tend to ignore that reality. The pandemic has made that more difficult to do. It has "brought a magnifying glass onto death and our human condition and how unstable it is. At any given moment, we could go. I think people are understanding how fragile life is."