Muhlenberg Honored with Latest Tree Campus USA Recognition
Since 2015, the College has been among select institutions recognized for effective campus forest management and engaging students and staff in conservation goals.
By: Kristine Yahna Todaro Friday, May 22, 2020 01:02 PM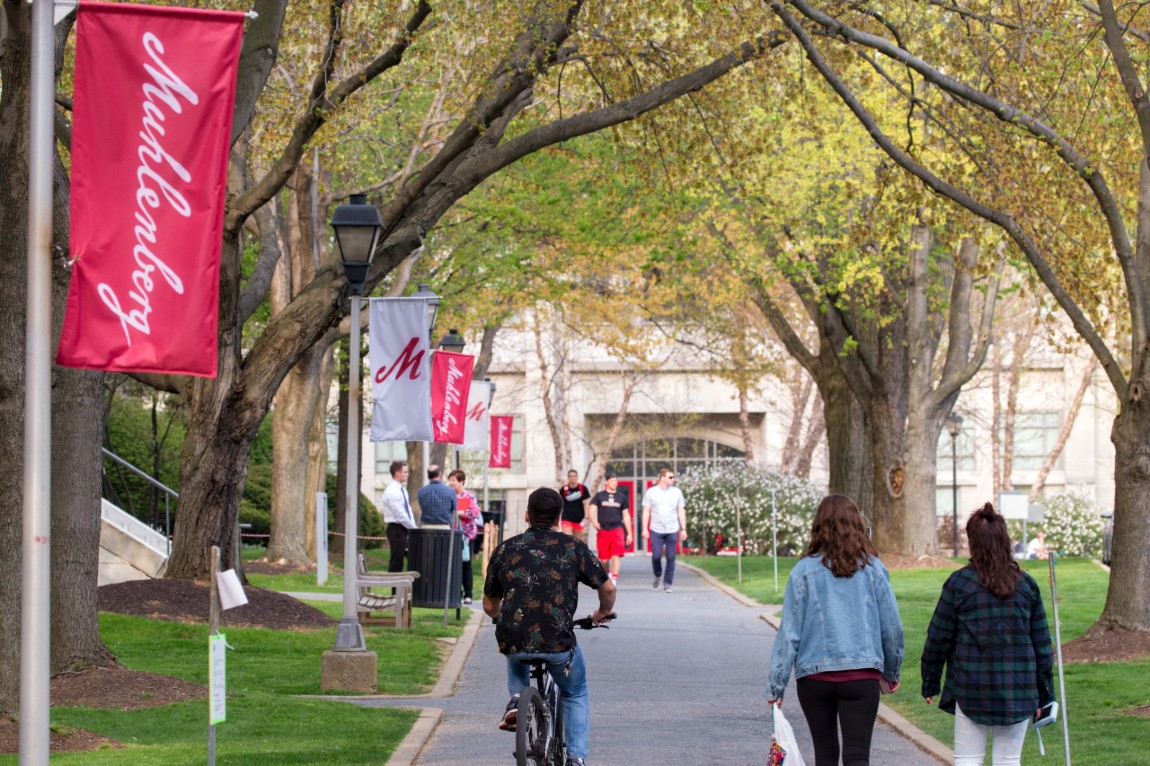 Spring trees line Muhlenberg's Academic Row (2016)
For the fourth year in a row, Muhlenberg College and its leaders were honored with a Tree Campus USA® recognition by the Arbor Day Foundation for its commitment to effective urban forest management and for the participation of staff and students in conservation efforts.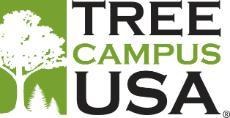 Muhlenberg achieved the 2019 title by again meeting Tree Campus USA's five standards, which include maintaining a tree advisory committee, a campus tree-care plan, dedicated annual expenditures for its campus tree program, an Arbor Day observance and student service-learning project. Currently there are 385 campuses across the United States with this recognition.
"As part of our larger commitment to campus sustainability, our tree care program helps support biodiversity, connect us to nature and educate our College community and neighbors," says Brett Fulton, assistant director of plant operations.
"We are fortunate to have a beautiful campus landscape with stunning mature trees," he adds. "We're committed to ensuring a healthy environment for trees, grounds and, of course, people. Our plant operations team uses an integrated pest management system and we're working to eliminate invasive plant species on campus. Our goal is to remain historically respectful yet forward-thinking in our landscape planning."
Student involvement has been a crucial component of this recognition. In 2014, students helped create the original campus tree inventory and planned initial engagement events. Since that time, student interns working with the Office of Campus Sustainability have organized and coordinated campus tree plantings and other events as part of this certification.

The Arbor Day Foundation has helped campuses throughout the country plant thousands of trees, and Tree Campus USA colleges and universities invested more than $51 million in campus forest management last year. This work directly supports the Arbor Day Foundation's Time for Trees initiative — an unprecedented effort to plant 100 million trees in forests and communities and inspire 5 million tree planters by 2022. Last year, Tree Campus USA schools collectively planted 34,515 trees and engaged 33,432 tree planters — helping work toward these critical goals. Learn more at arborday.org/TreeCampusUSA.
About Muhlenberg College
Founded in 1848, Muhlenberg is a highly selective, private liberal arts college offering baccalaureate and graduate programs. With an enrollment of nearly 2,000 students, Muhlenberg College is dedicated to shaping creative, compassionate, collaborative leaders through rigorous academic programs in the arts, humanities, natural sciences and social sciences; selected preprofessional programs, including accounting, business, education and public health; and progressive workforce-focused post-baccalaureate certificates and master's degrees. Located in Allentown, Pennsylvania, approximately 90 miles west of New York City, Muhlenberg is a member of the Centennial Conference, competing in 23 varsity sports. Muhlenberg is affiliated with the Evangelical Lutheran Church in America.