Offering Comfort in a Time of Crisis
The COVID-19 pandemic has upended the work of Rabbi Jason Kirschner '10, who serves as a chaplain at a New York City hospital.
By: April Johnston Thursday, May 14, 2020 01:47 PM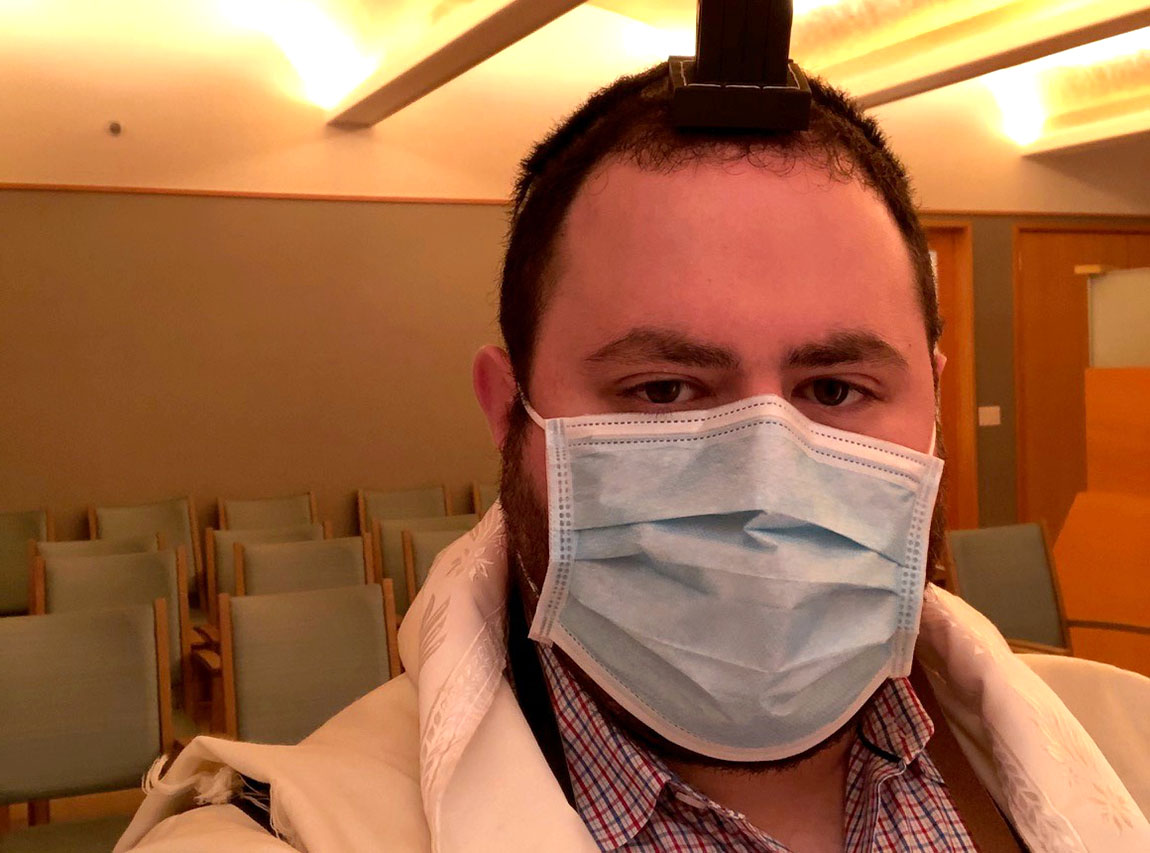 Rabbi Jason Kirschner '10
At Mount Sinai Hospital in Manhattan, each time a COVID-19 patient is discharged, the opening lines of a Beatles classic play over the public address system.
Here comes the sun
Here comes the sun
And I say, it's all right
It's a simple thing, a 15-second respite from the calamity that the novel coronavirus has wrought, but for Rabbi Jason Kirschner '10 and his hospital colleagues, the song has come to represent something more powerful.
"It reminds you that things can get better," Kirschner says.
And that is a much-needed feeling for a city that, for the past two months, has been the epicenter of the global pandemic. New York City alone has seen more COVID-19 cases than all but five countries outside the United States, and the number of confirmed and probable virus-related deaths has surpassed 16,000.
The city's healthcare workers have borne the brunt of the burden, working on the front lines of the outbreak as all who are able to shelter at home do. For Kirschner, who serves as the chaplain for two intensive care units and a rabbi for the entire hospital, it has been a kind of terrible honor.
Kirschner, who was a history major with minors in Jewish studies and political science at Muhlenberg, chose chaplaincy because he felt there was no better application of the Jewish faith than to comfort people when they need it the most. But the restrictions that come with serving COVID-19 patients have forced a change in the way he practices.
He can't enter rooms. He can't hold hands. He can't even offer a reassuring smile; it's concealed behind the N95 mask all hospital employees are required to wear. Most days, the best he can do is stand outside the door and pray. He has recited Vidui—the Jewish deathbed confession prayer—more times in two months than he has in the past seven years.
But he knows each prayer, each request honored, brings a sense of comfort, particularly to the families who are unable to visit their relatives. With a few exceptions in the pediatric and maternity wings, hospital visitors have been banned until the virus dissipates.
"When I call families, I am met with overwhelming gratitude," Kirschner says.