Two Hours of History
The opportunity to sit in on the recent impeachment trial has been a highlight of my time so far as an intern in New Jersey Senator Cory Booker's Washington, D.C., office.
By: Allison Kaye '21 Wednesday, February 26, 2020 04:21 PM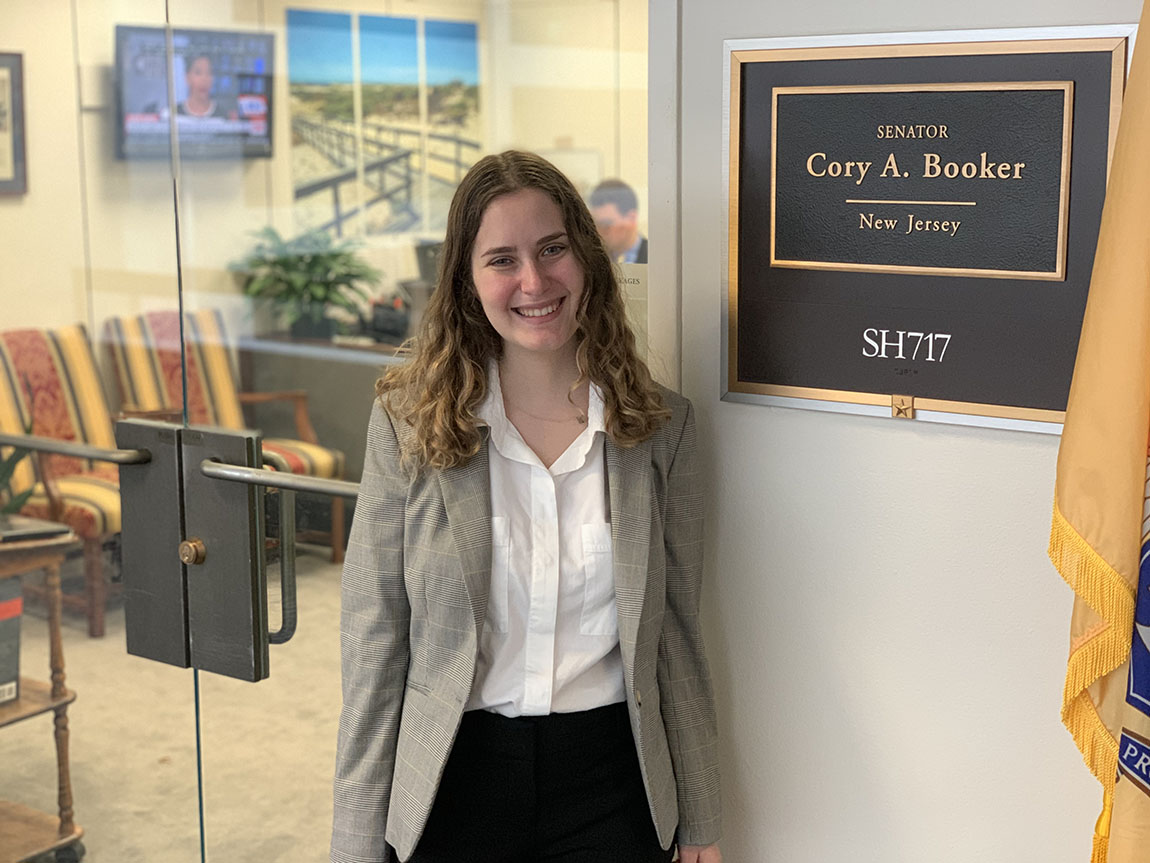 Photos courtesy Allison Kaye '21
Allison Kaye '21, a political science major with a minor in women's & gender studies, is interning this spring in the office of U.S. Senator for New Jersey Cory Booker via the Lutheran College Washington Semester (LCWS) program.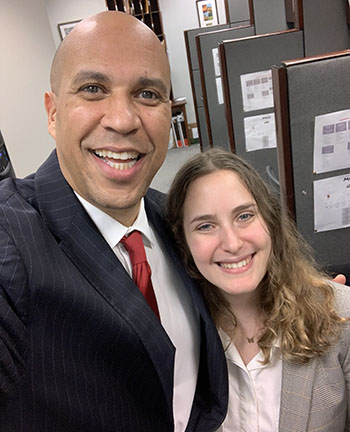 I actually decided that I wanted to do the D.C. semester during my first year at Muhlenberg. I knew that I didn't want to leave the country for a semester abroad. I had decided to study political science, so when I found out about LCWS, it seemed like a great opportunity to spend a semester off campus studying what I am interested in. I had followed Senator Booker's work for a while. I liked what he stood for and thought he was a great speaker. When I was accepted into this program and I had to find an internship, I knew I wanted to work for him. I applied, and now here I am.
Before starting my internship, I had hoped that I'd be able to sit in on one of the days of the impeachment trial. The first day of my internship was actually the first day of the impeachment trial (January 16). When I first got to the office, I asked my supervisor if there would be any way for me to attend one of the days of the trial. She told me that the Senator's office got tickets to go and they wanted the interns to have the opportunity to attend, so I went that Thursday. I was there for two hours. You're not allowed to bring anything into the gallery: You can't take any electronics, or anything to write with, so I just watched.
It was very exciting. I was definitely aware that I was witnessing history. To me, everything about the experience was very cool. There were people that lined up all day just to attend. I knew I was fortunate to be given the opportunity to go.
This experience has made me realize that there's so much more to the government than what you might see on the news. There are a lot of people trying really hard to do the right thing. Senators have a staff that works incredibly hard behind the scenes and in my experience, everyone on Senator Booker's staff has been so welcoming to the interns. They really want us to learn and have a fulfilling experience. I wanted to go into government before coming here and this experience has only reinforced that.