Rising Sophomore Wins Anti-Racism Film Festival
Amira F. Jackson '24 created the documentary fiction film "Pittsburgh: The People" to explore how Black residents experience racism in the city.
By: Meghan Kita Thursday, July 29, 2021 09:12 AM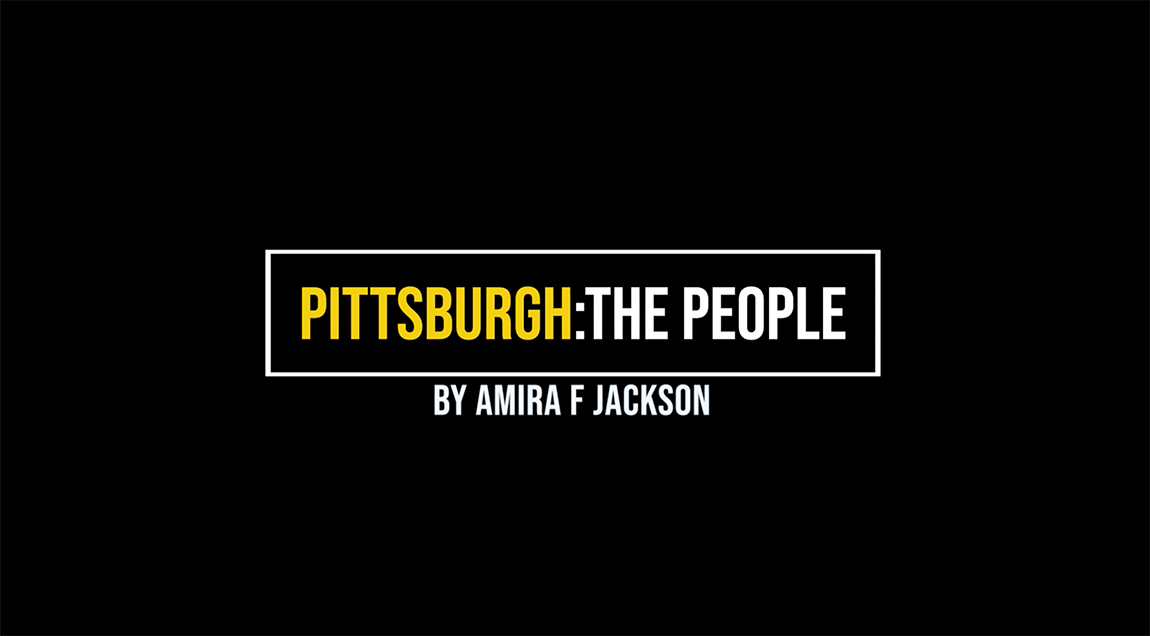 The title card for "Pittsburgh: The People." Images courtesy Amira F. Jackson
The short film Pittsburgh: The People begins with shots of the city—its bridges, its rivers, PNC Park. Then, a voiceover starts: It's Amira F. Jackson '24, the film's creator, reciting the poem "I Am Not What You Think" by Antwon Rose. The camera pans to a young man, Jackson's friend, dancing in front of a mural of Rose as Jackson reads, "I see mothers bury their sons/I want my mom to never feel that pain."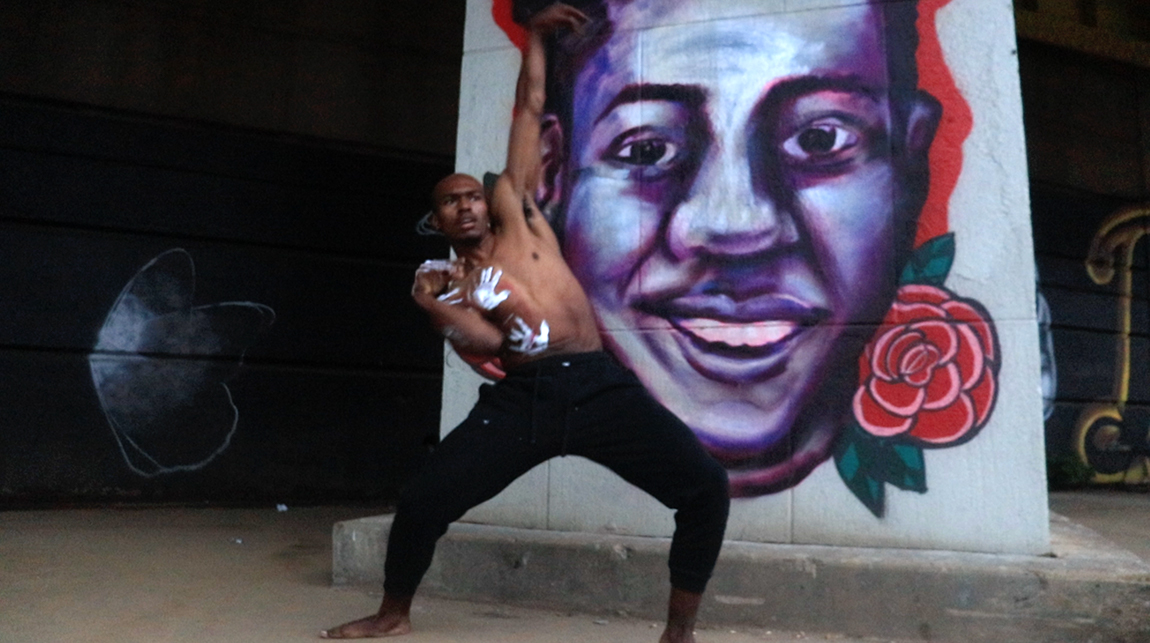 Rose wrote the poem two years before he was killed by police in Pittsburgh in 2018 at age 17. His portrait is one of four that are part of the Black Lives Matter mural along the Allegheny River. His words and image open the film Jackson created for the Pittsburgh Youth Anti-Racism Film Festival. Judges chose Pittsburgh: The People as the best entry in the festival.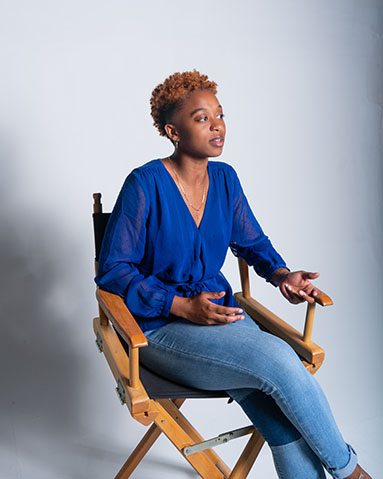 "Winning the film competition was less about me and more about representing all the young Black creators in Pittsburgh," says Jackson (pictured, right). "By winning this film competition I feel as though I have shown Pittsburgh how capable and how extraordinary Black youth is when they are encouraged to create. We need more creative spaces for Black and brown people. Winning this competition is my first step to making that change."
Pittsburgh: The People is a work of "documentary fiction," a style of film that blends documentary with visual representations of true events such as reenactments, cartoons or, in this film's case, interpretive dance. After the opening scene, Jackson interviews three Black Pittsburgh residents from three different generations about their definitions of racism, their personal experiences with racism and their takes on how racism in Pittsburgh is different from racism elsewhere.
"I wanted to emphasize that racism is a very individual experience," Jackson says. "Although all Black people are bound to experience it at some point, the way they experience it and how they experience it will always be different."
Jackson, a theatre and film studies double major, learned about documentary fiction from a special topics course she took with Assistant Professor of Film Studies David Romberg. She consulted him when she learned about the film festival, using him as a sounding board for ideas and asking him for input on her first cut.
"He thought that the basis of the film was really strong and he liked the flow of it and the sequence," she says. "I was pretty proud to hear that my professor liked my film."
Jackson will be speaking on a panel about the film. This article will be updated with a date, time and link for the panel when that information is announced.