Integrative Learning Course Examines Where Science and Entrepreneurship Meet
Life Science Innovations, team-taught by a professor and an alum, explores the drug development process and its ethical implications as well as the wide variety of career options in the biotech industry.
By: Meghan Kita Tuesday, November 2, 2021 09:45 AM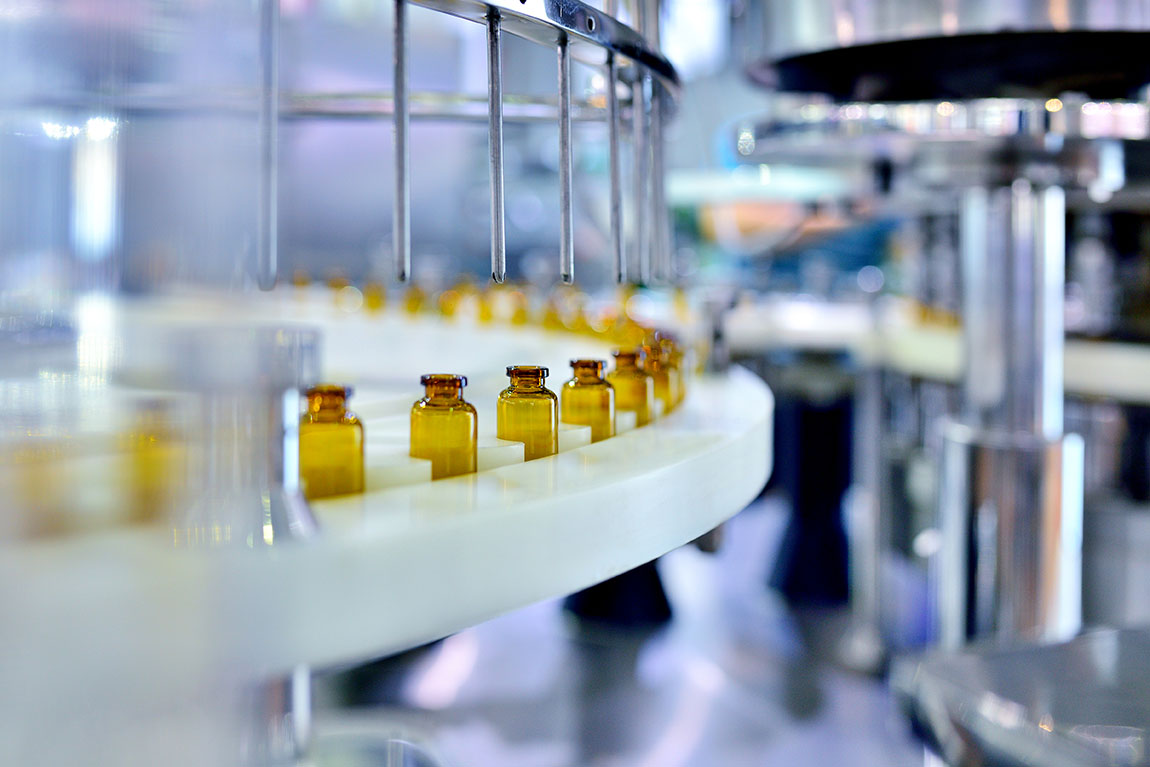 Image by iStock
When Director of Innovation & Entrepreneurship Rita Chesterton and Sabrina Kamran '13 came up with the idea for their team-taught course, clinical trials, FDA review processes and the intellectual property rights of life-saving drugs rarely made headlines. It was the summer of 2019 when Kamran contacted Chesterton about collaborating. Kamran, a biology major and Russian studies minor at Muhlenberg, had finished a Ph.D. in pharmacology and moved to Boston to work in business development for the biotech industry. She wanted to share this potential career path with current students, and Chesterton suggested co-teaching a class.
"I really wanted to figure out a way we could collaborate on a course, but at the time, we didn't really think about having courses with online components for undergraduates," Chesterton says. "Now, students are used to this modality."
The two co-teach Life Science Innovations, an integrative learning course, with Chesterton in person and Kamran on Zoom. Students are also more familiar with the subject matter than they would have been pre-pandemic. It's focused on therapeutics and broken into modules, Kamran says: They begin with how health-care systems around the world differ and how that might affect innovation before discussing the drug development process (including clinical trials and FDA review) and intellectual property concerns. The final third of the course brings everything together as students evaluate case studies. Throughout, the instructors discuss the ethical implications of innovation in therapeutics with the students.
"This industry, it's not all bad and it's not all good," Kamran says. "We're always thinking about that balance of, 'Are pharmaceutical companies making too much money? But, science is really expensive, and they can put that money back into research and development.' Students have more talking points in their arsenal and know more so they can critically evaluate what's going on in the news."
The class is almost an even split of science and business majors, with a few from other disciplines as well. Both instructors hoped to attract this kind of mix, since bringing together different perspectives on the same issue is the hallmark of integrative learning at Muhlenberg. Even Chesterton and Kamran often have very different takes on what they're teaching.
And Kamran, who currently works as a strategic alliance manager at Boston Children's Hospital, is not the only alum involved: She brought in some from her own network as guest speakers and the Office of Alumni Affairs connected the co-teachers with others. By the end of the semester, students will have heard from four different alumni working somewhere on the continuum that connects science and entrepreneurship.
"Because we've incorporated so many alumni, I'm really hoping that gets the students thinking about their futures and understanding there's a lot of possibility out there," Chesterton says. "I hope the course also generally showcases the goal of integrative learning, which is to show how these different disciplines inform business decisions and scientific research."