Muhlenberg College Appoints Laura Furge, Ph.D, as Provost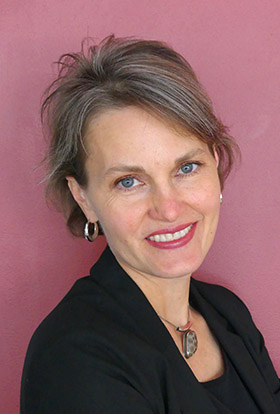 Furge is currently the Dorothy H. Heyl Professor of Chemistry at Kalamazoo College in Michigan.
By: Bill Keller Friday, January 15, 2021 01:00 PM
Following a national search, Muhlenberg College has named Dr. Laura Furge as the institution's next chief academic officer. Furge will succeed Interim Provost Bruce Anderson, a professor of chemistry at Muhlenberg.
Furge earned her bachelor's in biochemistry from Oberlin College. She completed her Ph.D. and a postdoctoral fellowship in biochemistry from Vanderbilt University, where she was advised by Nobel Laureate Stanley Cohen.
In addition to her roles in the classroom and laboratory, Furge has held a number of administrative appointments at Kalamazoo, including terms as interim provost and associate provost. She was involved in the development and deployment of aspects of Kalamazoo's strategic plan, contributed to the oversight of academic centers and institutes, and assisted with apportionment and allocation of national research grant funds.
Since 1999, Furge has served as a professor in the Department of Chemistry at Kalamazoo. She has taught classes in biochemistry, organic chemistry and first-year writing. Furge is an accomplished scholar and has published extensively in peer-reviewed journals in biochemistry and teaching and learning in biochemistry. Furge maintains an active research laboratory, where she has mentored dozens of student researchers over her time in academia with support from several granting agencies, including the National Institutes of Health. She has presented her scholarship globally and is a frequent invited speaker on her research interests, methods of mentoring undergraduates and on career preparation for future college professors. Furge is the recipient of several professional awards from Kalamazoo as well as national and international organizations.
"We had a strong pool of applicants in this search and Laura rose to the top among outstanding academic leaders," says Muhlenberg College President Kathleen Harring. "Laura's passion for teaching, scholarly accomplishments and leadership experience are impressive. She is a strong advocate for the liberal arts and a thoughtful and collaborative decision-maker. I look forward to partnering with her as we continue to strengthen Muhlenberg's academic program and the student experience."
"Laura is a skilled collaborator who comes to this position with extensive experience in the liberal arts, as both an academic and an administrator," says Gretchen Gotthard, associate professor of psychology and neuroscience and co-chair of the provost search committee. "In particular, her impressive work in the areas of diversity, equity and inclusion, including recruiting and retaining faculty and students of color, will help to advance the work being done at Muhlenberg in these important areas."
"Muhlenberg offers the best of the liberal arts experience—skills of critical thinking, collaboration, intercultural understanding and humility, and I look forward to partnering with members of the campus to advance the mission of Muhlenberg," says Furge. "I find great satisfaction in collaborating with others across all parts of campus to advance strategic plans and missions, develop processes and programs that meet institutional needs and share in the important work of student-centered learning alongside professional development for faculty and staff. I look forward to joining the community of learners at Muhlenberg."
Furge will begin her role at the College on June 1, 2021.