Adrian Shanker '09 Joins the Presidential Advisory Council on HIV/AIDS
He was appointed by the Biden-Harris Administration and sworn in yesterday.
Thursday, August 5, 2021 10:24 AM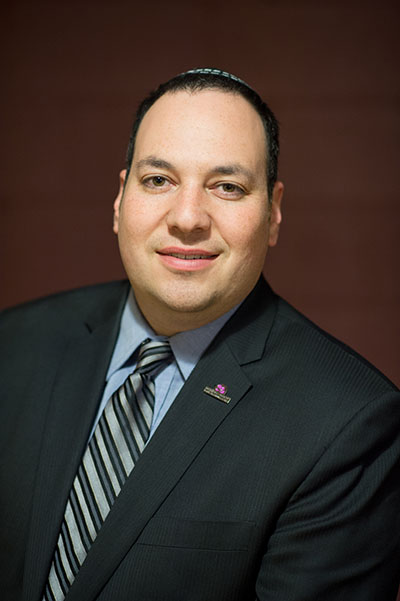 Adrian Shanker '09, founder and executive director of Allentown's Bradbury-Sullivan LGBT Community Center, is one of eight new members of the Presidential Advisory Council on HIV/AIDS (PACHA).
"I am deeply honored to be appointed by the Biden-Harris Administration to serve as a member of the Presidential Advisory Council on HIV/AIDS," Shanker said in a press release issued Wednesday. "Health equity is an unmet dream at the center of the challenges faced by HIV/AIDS around our country and across the globe. I am grateful that President Biden, Health and Human Services Secretary Xavier Becerra and Assistant Secretary for Health Dr. Rachel Levine have prioritized health equity, and I am grateful for the opportunity to serve alongside the other PACHA members as we all work toward the end of the HIV epidemic."
PACHA "provides advice, information and recommendations to the Secretary of Health & Human Services regarding programs, policies and research to promote effective treatment, prevention and cure of HIV disease and AIDS," according to its website. The council has up to 25 members from across the country, all selected for their expertise with regards to HIV and AIDS.
Shanker, who was a political science and religion studies double major at Muhlenberg, also serves as commissioner on the Pennsylvania Human Relations Commission and as commissioner and health committee co-chair of the Pennsylvania Commission on LGBTQ Affairs in Governor Tom Wolf's administration. He previously served as president of Equality Pennsylvania for three years during the fight for marriage equality. He created and broadly implemented the biannual Pennsylvania LGBTQ Health Needs Assessment and is editor of the critically-acclaimed anthology Bodies and Barriers: Queer Activists on Health (PM Press, 2020).
Photo by Megan Keller Photography