Muhlenberg Celebrates 2022 Advent Candlelight Carols
Services were held Saturday, December 3, and Sunday, December 4, in Egner Memorial Chapel on the College's campus.
Wednesday, December 7, 2022 11:12 AM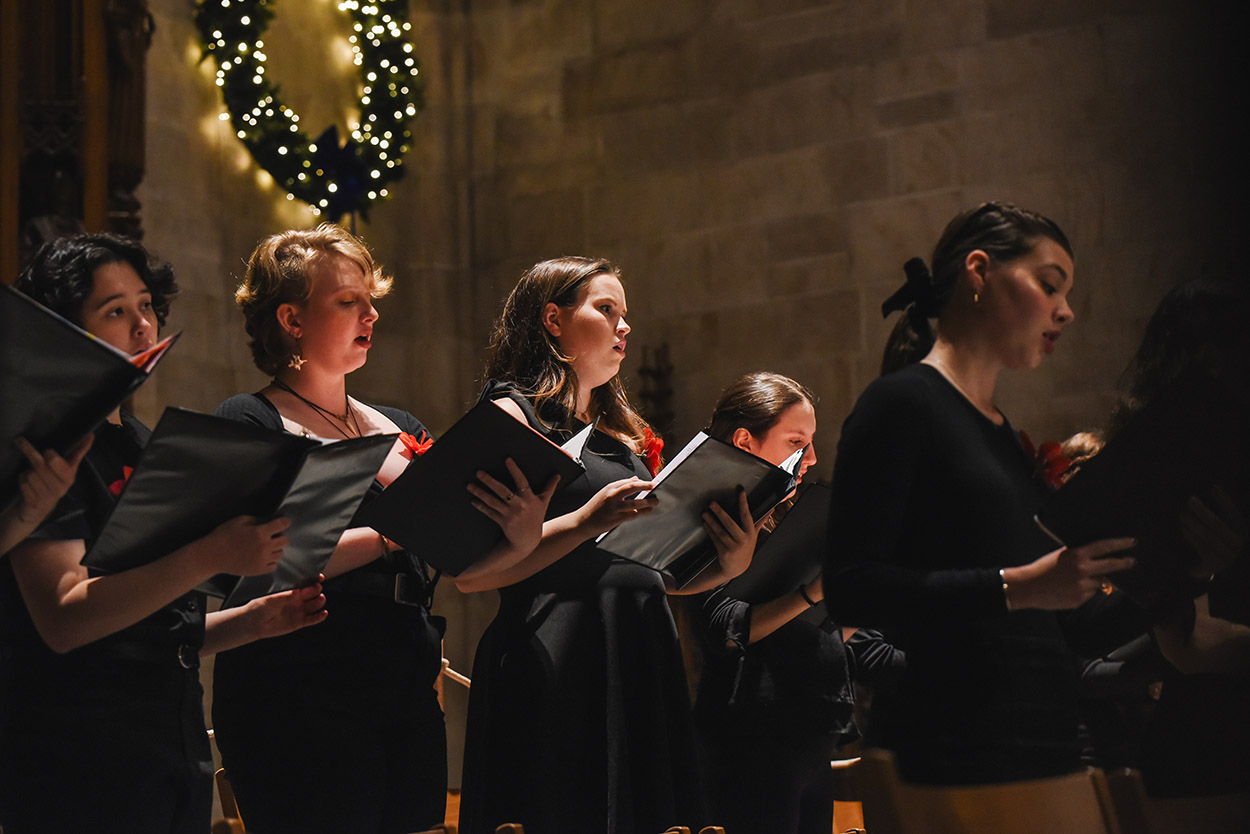 Photos by Kristi Morris
The Muhlenberg College community welcomed students, faculty, staff, alumni, neighbors and friends to Egner Memorial Chapel for its 2022 Advent Candlelight Carols services, held on Saturday, December 3 at 7:30 p.m. and on Sunday, December 4 at 3:30 p.m. and 7:30 p.m. The services included performances by vocalists, instrumentalists and the College Choir, Chamber Choir and Treble Choir.
Each year, the Muhlenberg and surrounding Allentown Community gather for three Candlelight services to mark the season of Advent. The service features the congregational singing of traditional Advent carols, readings of scripture by members of the College community and musical offerings specially prepared by the College's Choirs and Department of Music.
For more information on the services, visit the Egner Chapel page on the Religious & Spiritual Life website.