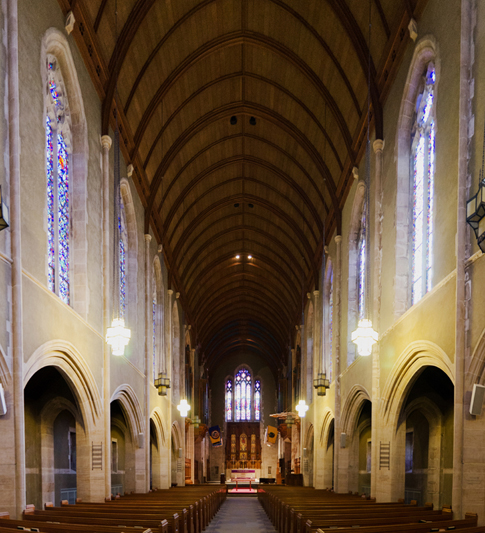 Construction of the Gideon F. Egner Chapel began in October, 1929, and the building was dedicated on January 1, 1931.
The Chapel plays a major role in campus life. In addition to Mass and weekly worship services, highlighted events such as Honors Convocation and Candlelight Carols are favorites among the community. Other recitals, vocal performances, and choir concerts take place in the Chapel as well.
The chapel underwent an extensive renovation from 2011-2012, and now features a restored roof and interior masonry.