Student Spotlight: Shobha Pai
Meet one of the students behind VOICES, the Office of Multicultural Life's new podcast.
By: AJ Henley '24 Wednesday, March 23, 2022 10:28 AM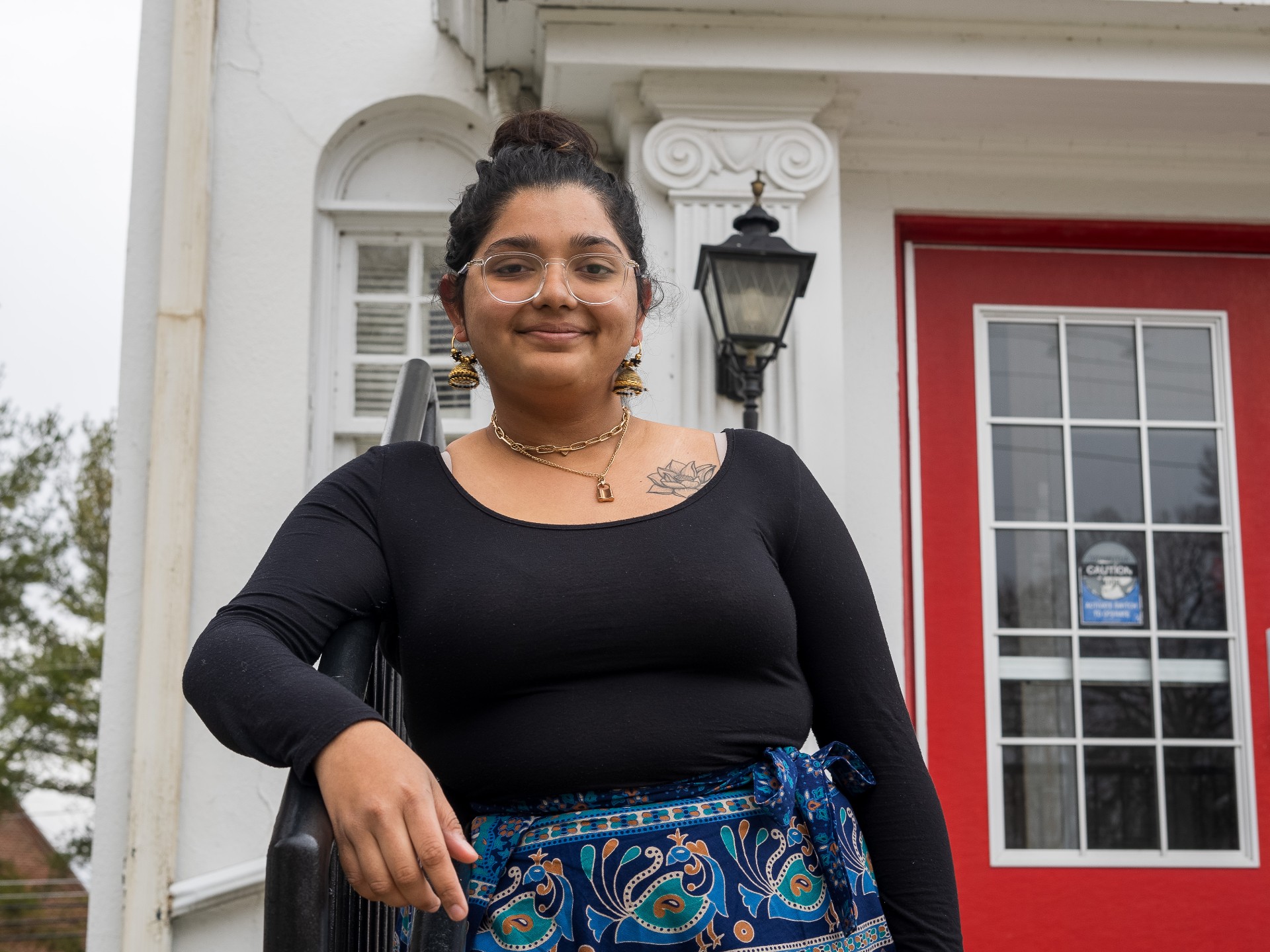 Photo by Anaya Battle '22
The following Q&A is an excerpt of a student spotlight piece about Shobha Pai '24, written by AJ Henley '24. Pai is the recipient of a Next Genius scholarship, awarded to outstanding Indian high school students. To read the full story, visit the Office of Multicultural Life website.
---
Shobha Pai '24, a psychology and media & communication double major, says she enjoys working at the Office of Multicultural Life because it provides her new opportunities.
My favorite thing about working at OML is the opportunity to work with amazingly talented and creative people. Everyone at OML is wonderful and working with them really helps me succeed both creatively and emotionally. I think it's really helped me explore my creative side and made me more familiar with planning and execution. It has also given me connections to faculty and staff that I would not have normally made.
The Office of Multicultural Life also lets her focus on diversity, which is extremely important to her.
Diversity is beautiful. It showcases the beautiful differences we have as human beings with cultures and experiences. My experience at Muhlenberg has taught me so much about the importance of thinking about things from different experiences. Diversity is one of the core things that I try to keep in mind when working in any field.
One of her favorite things she's done at Muhlenberg is working with prospective international students, but this year she's working on VOICES, OML's new podcast, along with fellow intern David Holman '22.
The accessibility that podcasts have really piqued my interest, and it's one of the reasons I love them. I think everyone enjoys listening to music when they are doing mundane things, but podcasts actually give you information and entertain us.