Center for Ethics Hosts Bioethics Expert Art Caplan
Caplan, a professor at New York University, discussed the ethical successes—and failures—of the country's response to the pandemic.
By: Grace Oddo '22 Thursday, March 31, 2022 00:33 PM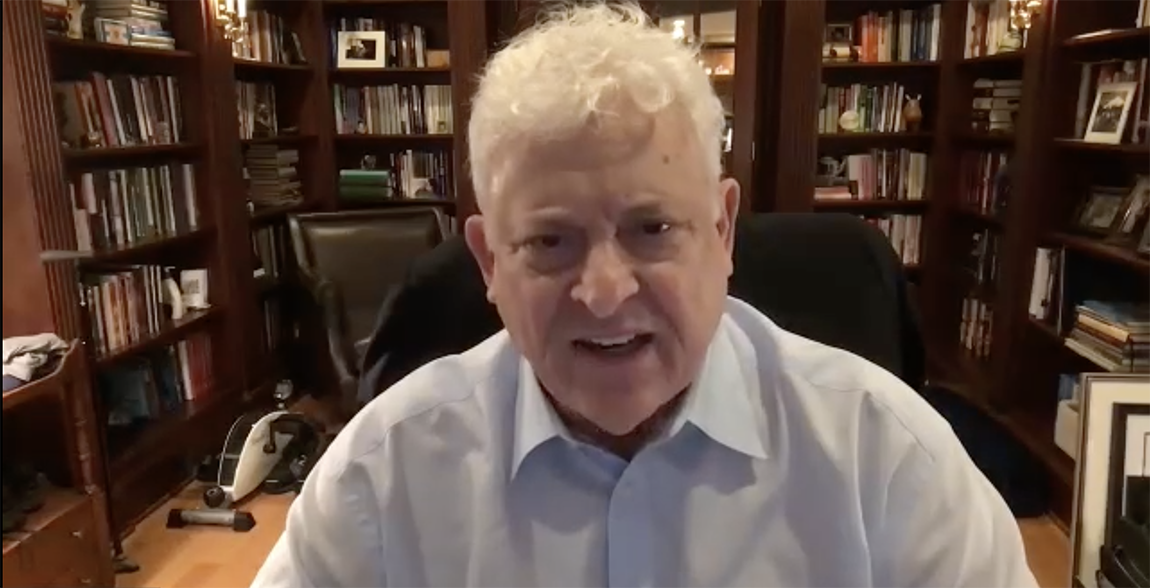 Professor and bioethics expert Art Caplan speaks during a Zoom event on March 23.
During the Center for Ethics event on March 23, NYU professor and bioethics expert Art Caplan shared an anecdote about his mother, who died from COVID-19 complications in the pandemic's early days. Hailing from the Boston area, Caplan's mother loved New England seafood, getting her hair done and visits from her son. Caplan, appearing choked up, could not say goodbye in person, instead having to wave at her through the window of her nursing home.
"I tell that story to get people to pay attention," Caplan said. "People aren't going to respond to just data and numbers. You want to make them care."
In conjunction with this year's theme, "Pandemic: Response, Resilience and Reflection," the College's Center for Ethics invited Art Caplan to appear via Zoom to share his insight about medical ethics during the COVID-19 pandemic. The talk was moderated by Assistant Professor of Public Health Kathleen Bachynski, a former mentee of Caplan's.
"[Caplan] is one of the leading medical ethicists in the United States," Bachynski says. "From my perspective, this was a wonderful opportunity to get a leading expert's 'bird's-eye view' on many aspects of our COVID-19 response during the past two years."
According to Caplan, there were notable successes in terms of the national response to the virus. He highlighted the development and distribution of an effective vaccine, efforts to protect vulnerable populations and, overall, a shift in national attitude towards infectious diseases.
"It has reshaped the way in which we think about protecting our most vulnerable," Caplan said during the event.
However, the country's greatest failures in terms of the coronavirus pandemic lie within public messaging. At local and federal levels, Caplan highlighted how leaders failed to convey consistent messaging about nearly everything COVID-related—from masking to social distancing to the safety and efficacy of the vaccines. That, he said, led to confusion and distrust from the public.
Also contributing to public distrust was the politicization of the pandemic. "What we saw was heavy politics linking up to misinformation," Caplan said. "The pandemic arrived during a very turbulent time and consequently got swept up with huge political differences."
So, Bachynski asked, how do we proceed when the threat of new COVID variants still remains present? What lessons do public health professionals need to take away from these past two years? How do we respond to the argument that "we need to get back to normal" and address where we're at now?
"We must redefine what 'normal' is," Caplan responded. In order to avoid school closures and country-wide lockdowns, Caplan emphasizes that two key things will help contain any future outbreaks of the coronavirus—free, accessible tests and antiviral medications. "There are things we can do to go back to some sense of normalcy, but I'm not sure we're ever going to fully go back to normal with this virus still present."