Muhlenberg Receives Pennsylvania Hunger-Free Campus+ Designation
The College is among 26 institutions in the state to be recognized for leadership in working to end student hunger on campus.
By: Meghan Kita Tuesday, November 1, 2022 01:10 PM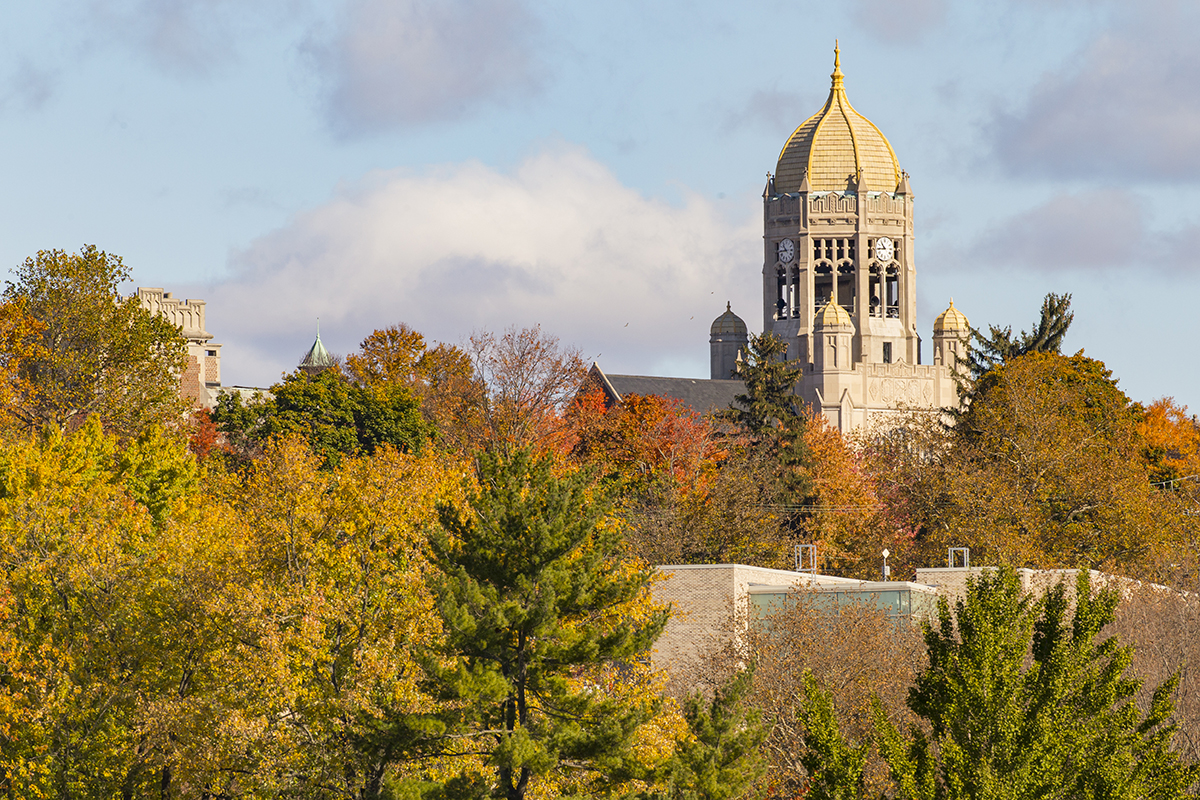 The Pennsylvania Office of the First Lady and Department of Education recently granted Muhlenberg the Hunger-Free Campus+ designation, making it one of 26 institutions statewide in that category.
"I am exceptionally proud of the strategic efforts and investments we have made over the past several years to address financial hardship on our campus in a more holistic and systemic way," says Vice President for College Life and Dean of Students Allison Williams. "Receiving this new designation is an honor and is important to our work to bring visibility to food security issues on college campuses like Muhlenberg. We look forward to continuing to grow in our commitment to supporting this important need on our campus."
The Hunger-Free Campus initiative launched this year with the goal of advancing college students' food security efforts across the state. Director of Corporate, Foundation & Government Relations Stephen Payne brought the initiative to the attention of Muhlenberg's food security task force, led by Director of Student Support Services Michele Paules and Chaplain and Director of Religious & Spiritual Life Janelle Neubauer.
To earn the state's Hunger-Free Campus designation, an institution must meet certain criteria, including providing direct access to food to students and assisting students who are eligible for Supplemental Nutritional Assistance Program benefits. The Hunger-Free Campus+ designation is for "institutions that are implementing additional innovative solutions to address student hunger and other basic needs for their campus community," per its website.
Muhlenberg debuted the M.U.L.E. (Muhlenberg Useful Living Essentials) Community Cabinet, a food pantry that provides nonperishable food items as well as hygiene products, in August 2019. Additionally, Dining Services has implemented a meal-swipe donation program, allowing students to share unused meals with peers. And, the Berg Bites program allows students to opt in to receive push notifications when food is available after on-campus catered events, which reduces both hunger and food waste.
Separately, Muhlenberg has also been awarded a small grant for a new refrigerator in the M.U.L.E. Community Cabinet to add additional fresh food options through the College's partnership with Swipe Out Hunger.
Members of the Muhlenberg or Lehigh Valley communities interested in learning more about food security initiatives at Muhlenberg can contact michelepaules@muhlenberg.edu or janelleneubauer@muhlenberg.edu.