Higher Education Innovator to Deliver Keynote at Muhlenberg's 175th Anniversary Celebration April 28-30
Leo M. Lambert, Ph.D., is a professor of education and president emeritus of Elon University. Renowned for leading the dramatic revitalization of the North Carolina institution, he is a national expert on higher education and the undergraduate experience.
Tuesday, March 21, 2023 04:24 PM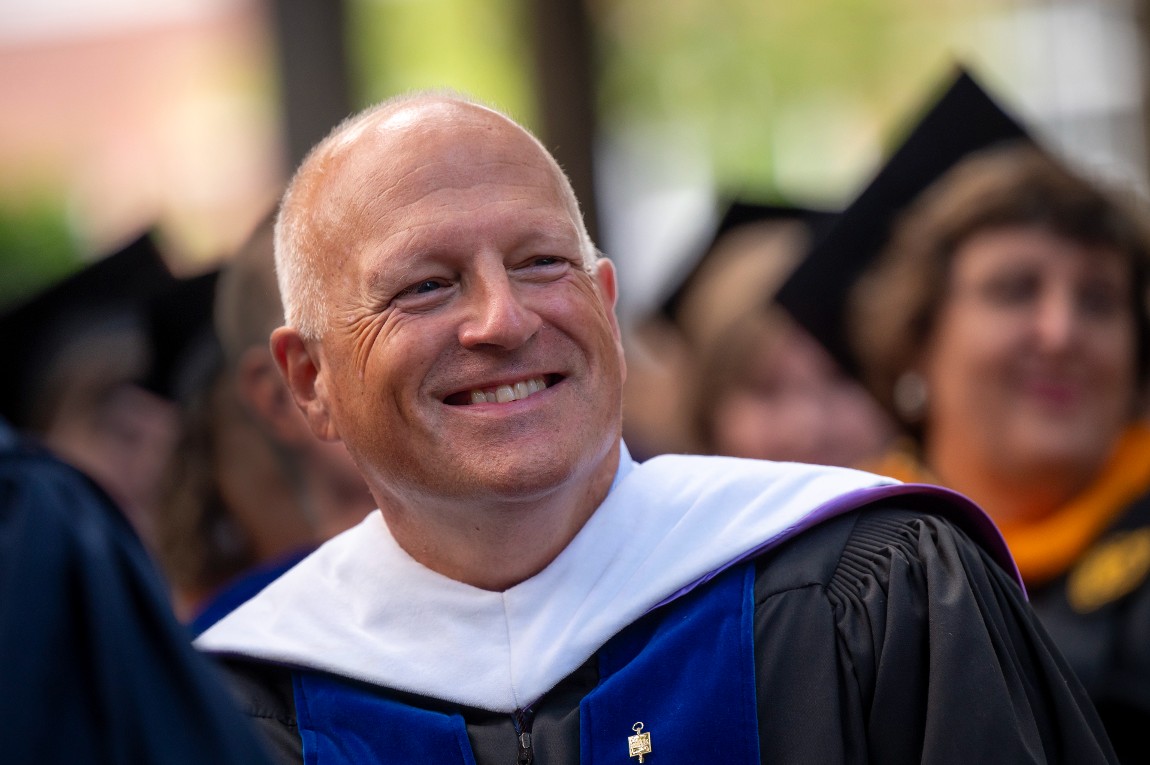 Leo Lambert, who led Elon University during a period of dramatic growth and improvement, will give the keynote address at Muhlenberg College's 175th Anniversary Celebration panel discussion on Friday, April 28. As Elon's president, he elevated the small, regional college to national prominence and has since gained fame as a thought leader on higher education and its broader impact.
"We are so honored to have Dr. Lambert join us as we celebrate our 175th Anniversary," said Muhlenberg College President Kathleen Harring. "Leo is a luminary in our field, and I'm excited for him to share ideas about how we can strengthen the student experience through intentional relationship building — expanding our network of mentors and coaches for students. This is already a strength for us. Maximizing its impact can be a game changer."
Muhlenberg College is celebrating the 175th anniversary of its founding with a multi-day series of academic and social events in addition to athletic competitions, music and dance performances, and Earth Day activities.
Lambert said, "I'm looking forward to my visit. The fact that Muhlenberg is using this important moment in its history to plot an innovative course for the future gives me a lot of hope and inspiration."
Among the weekend's highlights will be the dedication of the new Fahy Commons for Public Engagement and Innovation, made possible by a $7.5 million gift from alumnus Gerald Fahy '79 and his wife, Cathleen. One of the world's most sustainable buildings, Fahy Commons is home to a variety of programs that connect the College, its students and its faculty to its neighbors throughout the region and beyond.
Harring said, "Leo's presence and Fahy Commons' opening are emblematic of what we're trying to achieve. Leo focuses on how relationships live at the center of an effective institution of higher learning and its community. Fahy Commons is built explicitly to foster those relationships."
Lambert is the coauthor of The Undergraduate Experience: Focusing Institutions on What Matters Most, Relationship Rich Education: How Human Connections Drive Success in College and the forthcoming Connections Are Everything; A College Student's Guide to Relationship-Rich Education. Elon and his leadership of the university were the subject of George Keller's Transforming a College: The Story of a Little-Known College's Strategic Climb to National Distinction.
"Visiting a college of Muhlenberg's heritage and vitality is exciting," Lambert said. "It's the rare institution that puts it all together like Muhlenberg does — the challenging environment, deep support, and engagement within the college and regional community."
Harring said, "This anniversary celebration marks a pivotal point for us. We're looking to the future — the next 175 years."