Q&A: James Wynne '23 Reflects Upon His Internship With the Allentown Environmental Advisory Council
Wynne took the lead on the group's report on energy equity, the idea that all members of society should be able to afford and have access to a necessary and basic amount of energy.
By: Keanna Peña '25 Wednesday, May 24, 2023 10:46 AM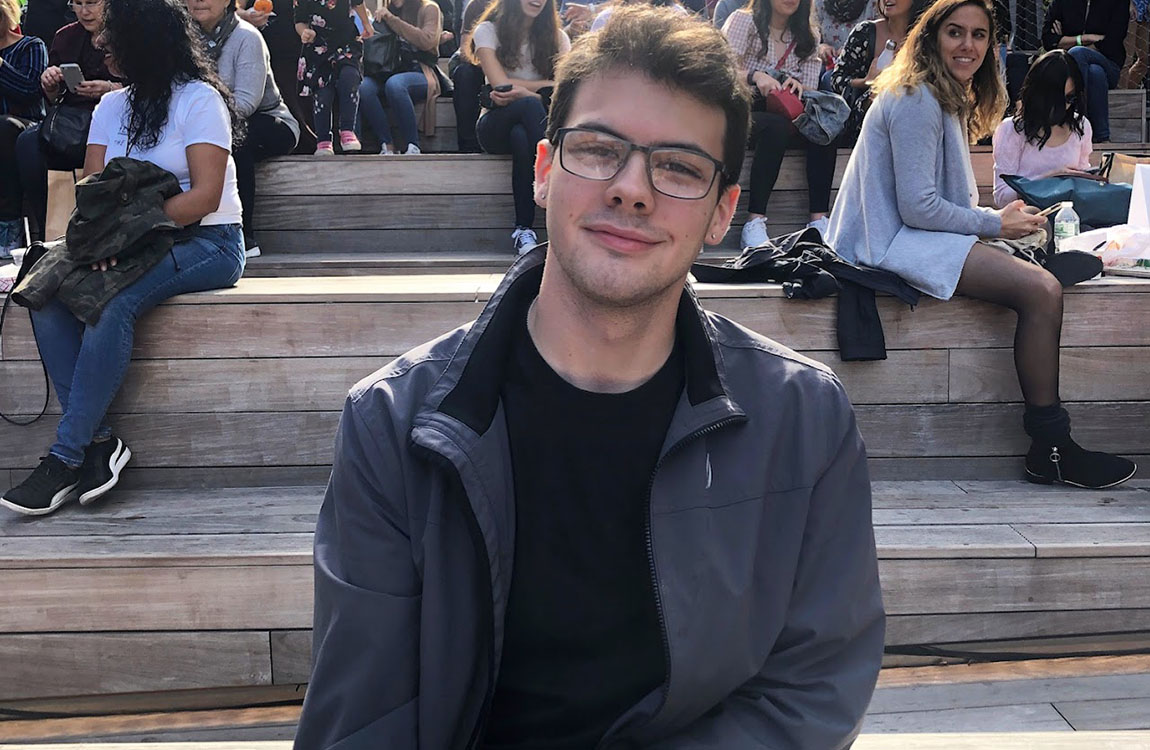 James Wynne '23
This spring, economics major and environmental science minor James Wynne '23 participated in the Office of Community Engagement's Community Internship Program. The program runs every spring and summer and offers students a stipend as they work with local communities at nonprofits, schools and government organizations. Wynne, an Allentown native, worked for the Allentown Environmental Advisory Council (EAC), which aims to advise and influence city government officials, policies and practices on environmental matters affecting Allentown.
Why were you interested in this internship?
I've always had an interest in the environment, but also the government and the structural approach to environmentalism and sustainability and how that sustainability can be incorporated into everyday life. It really interested me because the internship is about something called energy equity, the idea that all members of society should be able to afford and have access to a necessary and basic amount of energy. What drew me to the EAC specifically is the fact that the work would be for [the city of] Allentown, and so I'd be giving back to the community that I had been a part of my whole life and has given me so much. This internship also directly aligned with my interests in terms of environmentalism and sustainability at the government, overarching, high-level perspective.
What was a typical day like for you?
A lot of what I did was remote work. I did a lot of report writing, research and gathering a bunch of data that is really specific to the communities that we're trying to interact with and the issues that we're trying to solve. A typical day included reading a very, very long government report, summarizing it and then incorporating that information into the report [on energy equity] we'd been working on for the entire semester that will get published and hopefully seen by important decision-makers in the Allentown government.
How will you apply what you've learned to your work in the future?
The job that I have lined up for after graduation is actually another governmental role, and it's working for the Pennsylvania state government. It also includes doing a lot of research and report writing, so a lot of what I did in this internship is directly linked with what I am doing in my post-graduation job. I've become interested in what I can do in a governmental space and how I can effect change in a position like that. Because I'm learning how slow and bureaucratic the process is, I've also come to admire and respect a lot of the people who stick with it.
What are you taking away from this experience?
Working on this project has been a lot about balancing everybody's ideas and making sure everybody feels heard, because their perspective is important. It's hard to have all of those different ideas come together as one feasible thing. This required a lot of delegation and leadership on my part because I was the person who was taking the lead on this project.