Senior Math Major Finds Her Place at Muhlenberg
Regina Lau '23, who presented her research at the world's largest math conference in January, describes how the resources she found on campus helped her thrive at the College.
By: Keanna Peña '25 Friday, March 17, 2023 08:19 AM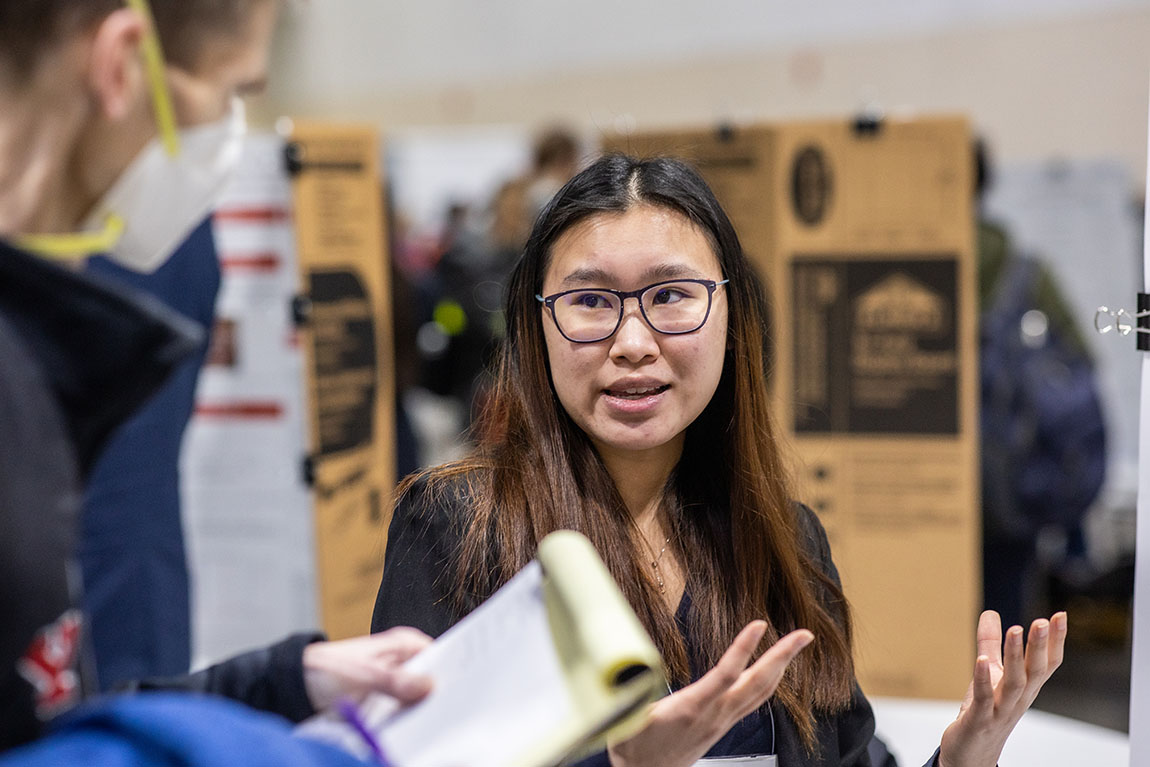 Regina Lau '23 presents her research at the Joint Mathematics Meetings. Photos by Sam "Jobey" Lee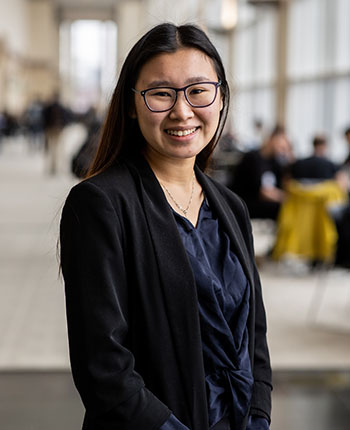 Regina Lau '23 is a first-generation student originally from New York City. When she arrived at Muhlenberg, the campus environment was a huge departure from where she'd grown up.
"I was aware of what a predominately white institution was and understood that I might struggle with belonging, but I didn't physically understand that until I came to Muhlenberg," says Lau, a mathematics major and Asian studies minor. "I didn't see people like me or other people of color."
Lau also felt a sense of pressure to succeed as the first in her family to go to college: "I think for me transitioning from high school to college was difficult, especially since I was away from my parents," she says.
And succeed she has: In January, she presented research she conducted with Professor of Mathematics Michael Huber at the Joint Mathematics Meetings, the largest math conference in the world, which took place in Boston this year.
"I was so excited to present at JMM," she says. "Being able to hear and interact with different mathematicians motivated me to do more research and contribute to the math community. It was one of the best experiences I've ever had."
She says that connections she made on campus early in her college career set her up for this success. As a first-year student, she found a safe haven in the Emerging Leaders Program, which offers students from underrepresented groups the opportunity to share their experiences and receive coaching from peer, faculty and staff mentors.
"The Emerging Leaders program allowed me to see resources early on and gave me a support system that would make me feel that I am not alone on campus," she says.
Lau also worked with the Academic Resource Center (ARC), as she had a heavy course load during her first semester. She says that "going to the Academic Resource Center and requesting weekly meetings with [Associate Director of the ARC] Mary Beth [Kallen], talking about study habits and learning how to study again was a difficult task but worth it."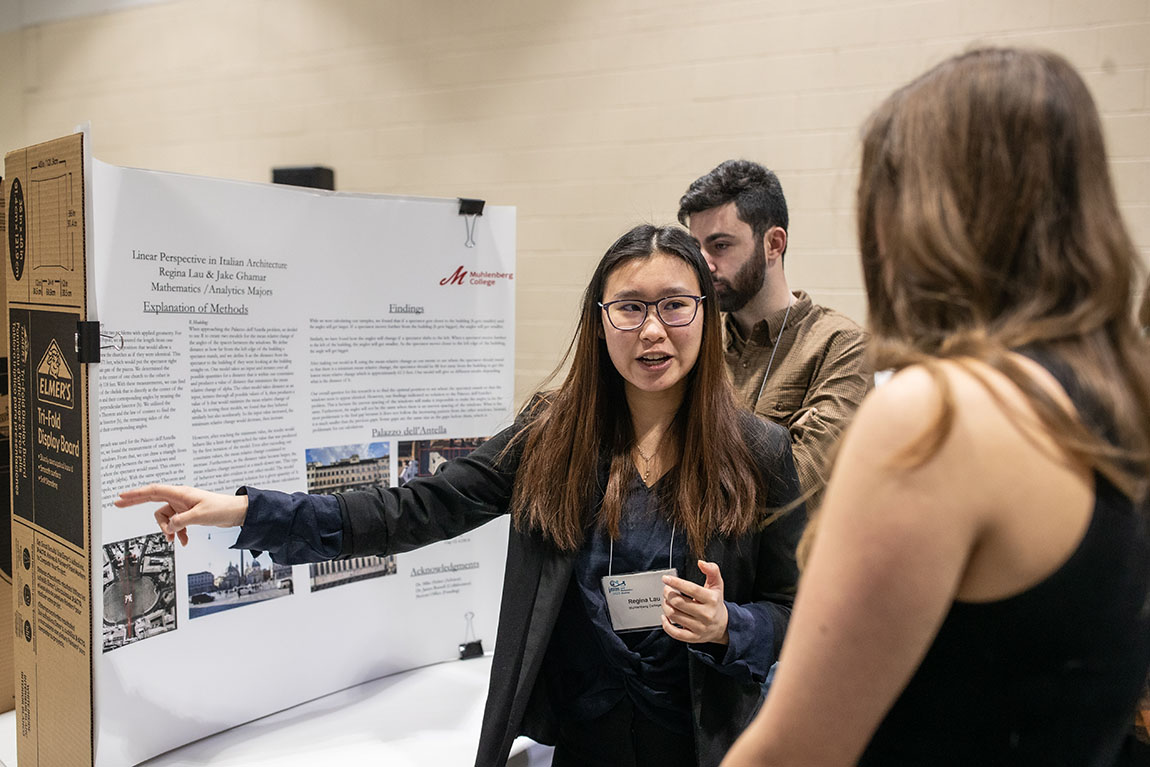 Lau learned through these resources to reach out when she needed help or was curious about an opportunity. She was interested in the College's undergraduate research program, so she contacted Huber to express her interest as a junior.
"At first, I was too afraid to ask about research because I didn't know what this process was like," Lau says. "I thought I had to be a genius to do research but I learned that everyone deserves a chance to try."
Over last summer, Lau was able to work on a research project with Huber and another student. That project became "Linear Perspective in Italian Architecture," the poster the group presented at JMM.
All of the resources that Muhlenberg provided helped Lau find her place and passion at the College. She reflects that the most important thing she's learned from her experience "is to always ask, because you'll never know what could happen."