Scholars at Risk Seminar Gives Students the Chance to Fight Erosion of Academic Freedom
Political science professors provide hands-on experience to address concerns abroad and at home.
By: Heather Mayer Irvine Monday, February 13, 2023 00:13 PM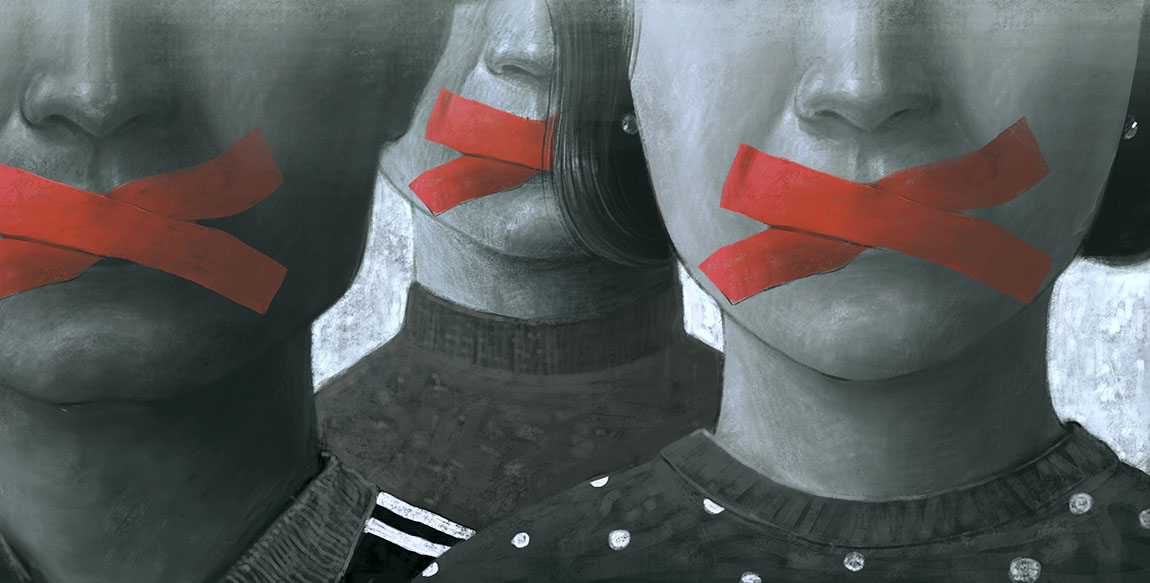 Illustration by iStock/Jorm Sangsorn
Muhlenberg students across disciplines have the opportunity to take a hands-on approach in advocating for academic freedom with the Scholars at Risk seminar. The course has evolved over the past three years with Professors of Political Science Brian Mello and Lanethea Mathews-Schultz at the helm and with support from Sharon Albert, a senior lecturer in religion studies.
Scholars at Risk is a multifaceted international program that works with colleges and universities to host scholars looking for short-term positions of refuge or assistance resuming their academic careers. It also provides assistance to imprisoned scholars. These people are considered threatened scholars because they are facing grave threats from their home countries, according to the program.
"It can be very difficult sometimes to think about ways we can, from Allentown, Pennsylvania, engage students in global politics," Mello says.
Although Muhlenberg College does not host threatened scholars, its Scholars at Risk seminars are designed to educate students on the threats to academic freedom and to elevate individual cases for which they can advocate.
For example, in one seminar, Mello focused the course around Patrick Zaki, an Egyptian graduate student who was detained and tortured for spreading "false news" related to an op-ed Zaki wrote chronicling violence against Coptic Christians in Egypt. (Zaki has since been released from prison, but remains prohibited from leaving the country pending his formal trial.) Mello's students worked with students at the University of California at Santa Barbara to advocate for Zaki.
And in the spring of 2022, Mello's students traveled to Washington, D.C., and met with 13 Congressional delegates and staffers to discuss highlighting the cases of threatened or imprisoned scholars when meeting with Egyptian delegates, as well as asking for increased conditions on future aid to Egypt tied to improvements in Egypt's human rights record. Mello acknowledges that these discussions were already in the works with U.S. Rep. Susan Wild and U.S. Sen. Ben Cardin, but "what we were doing didn't hurt." It also gave students a rare hands-on opportunity to meet with and work with policymakers.
View this post on Instagram
"This class was a great opportunity to learn more about how we can advocate for human rights and these scholars, and what actions regular students can take to raise awareness," says William Moody '24, an international studies and history double major who took the course last semester. "It was jarring to learn that [human rights are] something we take for granted here in the United States, and [they are] very much under threat, worldwide."
But Mello and Mathews-Schultz point out that the threat to academic freedom isn't just a far-off problem. Both Mello and Mathews-Schultz recently received approval to teach a seminar that focuses on the threats to academic freedom in the United States.
"This is an interesting moment in the United States," Mello says. "The erosion of academic freedom in this country is jarring. There are attacks on school curricula, book banning. It's really important to get students to think that [the threat to academic freedom] doesn't start big. It starts small."