Interested in volunteering?
Check out our SP 23 Weekly Programs!
For any questions regarding programs please contact Eveily Freeman or Beth Halpern.
---
Community Access
ELL Conversation Group (St. Luke's on 7th)
Students facilitate and create groups to reinforce conversational English skills that adults and teens in local communities would like to enhance. 1-1 opportunities available as well.

Berg Votes
Register students to vote, engage in the electoral process, host issue-based forums and more!

Best Buddies
Best Buddies is an international organization that pairs people with and without intellectual disabilities in one-on-one friendships. The colleges program pairs college students in friendships with people in the local community who are referred by the ARC. Our campus chapter is large (50 members) and involves the most students of any campus in the Lehigh Valley. The chapter hosts around 4 events per semester for the buddy pairs, and the pairs are expected to call one another every week and see each other 2 times a month.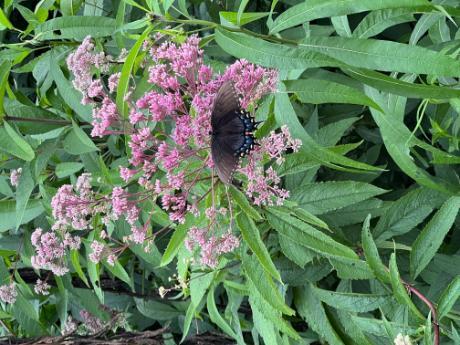 Social Butterflies
Connect with kids in Allentown to support social and emotional learning!

Community Bike Works
Muhlenberg students have volunteered both through the drop-in after-school program time at Bike Works and as volunteers through the Earn-A-Bike program. Contrary to what the name might imply, you don't need to know about bicycles to volunteer at Bike Works!
---
Education Access

America Reads (Roosevelt and Hays Elementary Schools)
As part of a national program aimed at improving reading amongst kindergarten through 3rd grade, Muhlenberg students collaborate with teachers to reinforce literacy lessons. Small groups and one-on-one time allow for Muhlenberg students to integrate into the classroom throughout the course of the semester in this two-hour/week minimum program.

Casa Guadalupe
Casa Guadalupe is a community center in the 1st Ward of Allentown that has worked with primarily Latinx residents since 1969. Students work with the Pa'Lante Education program, connecting with young people through the arts, coding, physical activity and general after-school activities.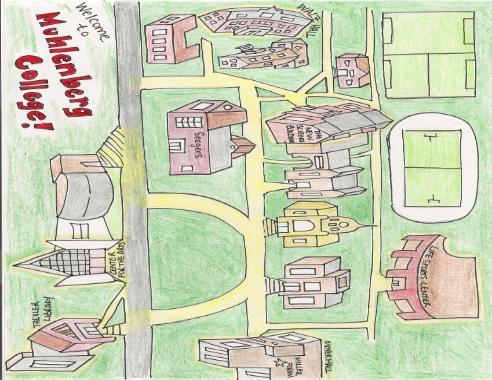 College Connect
3rd grade (Muhlenberg Elementary, Hays Elementary, Roosevelt Elementary) students visit the College to learn more about College and think about the future.

Bow Tie Club (men of color preferred)
Pairs Muhlenberg students who identify as men with kids at South Mountain Middle School who identify as boys in a mentoring program intended to build relationships to support success.
Super Girls
Engage with 4th and 5th grade girls with an focus on self-esteem, girl power and representation.

STEM Outreach
Connect with elementary and middle school kids to spark their excitement about science, technology, engineering and mathematics as possible future endeavors. Students work with kids in the schools on a bi-weekly basis and organize an on-campus STEM day with faculty at Muhlenberg!
---
Arts Access

Art Day at Hays Elementary School
Art Day takes place every week at Hays Elementary School. Muhlenberg volunteers work with elementary students to create a variety of different art pieces focusing on different techniques and artists from around the globe each visit. From pointillism to Van Gogh, the kids and students love working together to create masterpieces.

Theatre Arts at Hays
Berg students engage elementary school kids in theatre games and techniques through this after-school program.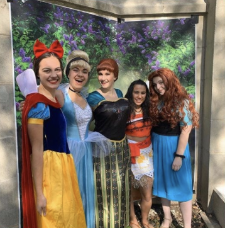 Magical Memories
Volunteers dress as various characters and visit local schools and health care settings to engage young people in a little moment of magic - characters range from super heroes to movie characters and imaginary beings.
Movers & Shakers
An after-school program at Roosevelt Elementary that focuses on different skills everyone can apply to help access movement in their bodies. Students have the opportunity throughout, and at the end of the program, to share their creations!
---
Healthy Communities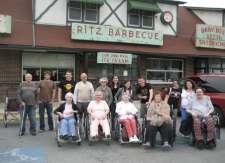 Adopt-a-Grandparent
Muhlenberg students are paired with senior citizens who reside at Phoebe Home, just down the road from the College. They connect in reciprocal relationships intended to support one another, and the whole group comes together several times per semester for fun, social activities.

Daybreak
Daybreak is a drop-in program for adults who are in treatment for mental health concerns, experiencing homelessness or have HIV/AIDS. Students form supportive relationships with Daybreak members and are able to learn from one another.

Shape it Up!
Elementary students connect with kids through this program focused on the importance of physical fitness and nutrition. Collaborative games encourage teamwork and support amongst the kids and Muhlenberg students.

The Sanctuary
Student volunteers at The Sanctuary connect with cats and dogs who are looking for new homes. Cleaning, walking animals and playing create a beneficial experience for all.

Manito Horse Farm
Support both the traditional and therapeutic riding school by assisting with cleaning and animal care.
Movers @ Ripple
Chair movement with adult community members @ Ripple
Animal Rescue & Shelter Connections Club
Connect with the local humane society to assist with animal care
Sustainable Muhlenberg Squared
Connect with 4th graders at Muhlenberg Elementary to experience sustainability in action
---
Housing & Food Access
Food Recovery Network
Students partner with Muhlenberg Dining, Daybreak and Turning Point of the Lehigh Valley to reduce catering food waste at the college and support individuals and families at Turning Point and Daybreak.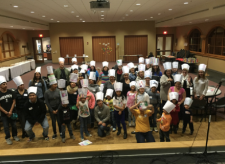 Habitat for Humanity Re-Store
Assist with various tasks at this re-use store benefiting Habitat for Humanity.
Jefferson Elementary Food Pantry
Muhlenberg students assist with food sorting and distribution at the pantry housed within the school.