The following examples are community engagement opportunities facilitated by the Office of Community Engagement and intentionally designed to engage students with a reflection of what community engagement means to them, its impacts and its challenges.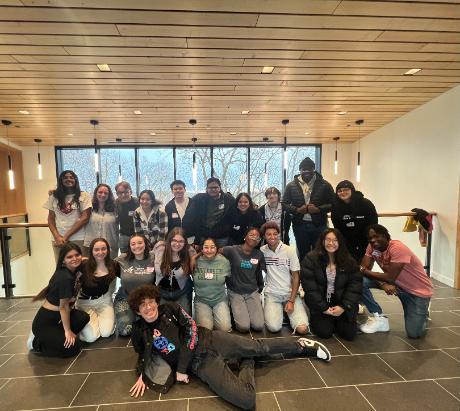 Student Staff
The Office of Community Engagement oversees a significant number of work-study students each year. We have approximately 30 students on our staff and each member works with a specific team in the office in addition to 1-2 community-based organizations with which they want to work on a weekly basis.
---

Civic Scholars (New in 2022!)
Civic Scholars are students who are committed to work in communities, and exploring leadership, asset-based philosophies and the multifaceted pathways for positive transformational change. Student participants in Civic Scholars work with a community-based organization on a weekly basis through one of the weekly programs throughout the academic year. Civic Scholars also participate in a fall bi-weekly and spring weekly non-credit course, that encourages them to think critically about community engagement, engage with other student leaders and gain skills needed to work effectively in communities. They participate in the Alliances for Justice Active Leadership (AJAL) workshop series and retreat, and commit to work on voter engagement efforts as well. Students in this program receive a $1000 stipend for the full year.
---

OCE Student Coordinators
All of the community programs run through the Office of Community Engagement are overseen by student coordinators. Students recruit volunteers, orient them to programs and sites, assist them with clearances if necessary, take attendance, problem solve, create plans and more in collaboration with the OCE.
---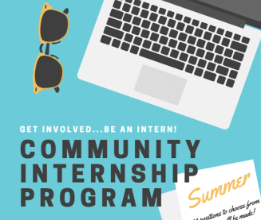 Community Internship Program
Funded by the Trexler Trust, the community internship program allows students to work in paid internships with local community non-profit organizations and schools. During the fall semester, students can apply for a spring semester internship that requires an 85 hour time commitment for a $1000 stipend. In the spring semester, students can apply for a 250-hour internship over the summer and receive a stipend of $3100. Community partner organizations apply to host students as interns, and students apply directly to those internships they feel best fit their skills and interests. The Career Center accepts student applications through Handshake.
---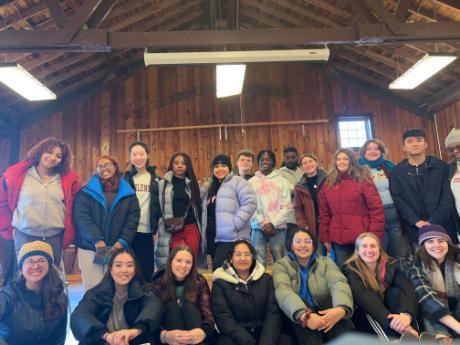 Alliances for Justice Active Leadership (AJAL) Workshop Series & Retreat- OCE, OML & RSL
A series of workshops open to all Muhlenberg students lead up to a retreat prior to the spring semester. Students come together for a weekend of reflection and deep engagement with the work of social justice grounded in dialogue. AJAL is intended to encourage intentional conversations across, amongst and about communities of difference here at Muhlenberg College, in Allentown and in your future communities. The program mobilizes dialogue as a catalyst for reflection and a method of change movements.