On the Mainstage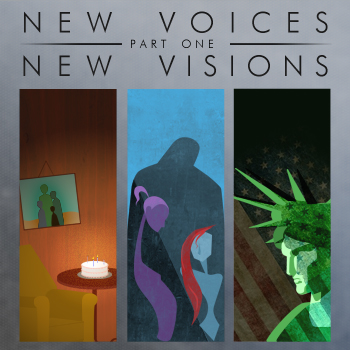 New Voices / New Visions, Part 1
Sept. 27 - Oct. 2, 2017
How I Wonder
by Ashley Malafronte '17 & Kate O'Donoghue '17
Directed by Drew Maidment '18
In Finite Potential
by Esther Kruman '18
Directed by Peri Ganbarg '18
187 and Shadow Day
by Jose Rivera and Steven Dietz
Directed by Genevieve Wall '18
Bold, visionary theatre from the dreative minds of three talented senior directing students — including two electric world-primiere plays by Muhlenberg playwrights.
HOW I WONDER shows us a family fighting to stay together through memories of trauma, the aftermath of death, and the promise of new life.
IN FINITE POTENTIAL presents a conversation about relationships and potential, and examines the ways in which the choices we make shape who we become.
187 and SHADOW DAY examine an America contrained by old ideologies; each offers a heroine who finds a way to maintain dignity in the face of those who would strip it away.
for mature audiences
Wednesday, Sept. 27, 8 p.m.
Thursday, Sept. 28, 8 p.m.
Friday & Saturday — No Show
Sunday, Oct. 1, 2 & 8 p.m.
Monday, Oct. 2, 8 p.m.

Studio Theatre, Trexler Pavilion for Theatre & Dance
Tickets
484.664.3333
or online.