Muhlenberg announces new faculty hires
The new hires include 10 tenure track faculty, including some individuals already on campus who have been promoted to tenure track positions, and six short-term appointments, including a Consortium for Faculty Diversity Fellow.
Thursday, May 12, 2016 04:40 PM
The 16 individuals bring a diverse array of expertise, backgrounds and experiences to campus. Their areas of expertise range from labor economics and gender representation on television to black feminist performance to Latin American and African history.
"This is a multi-talented and diverse group of ten incoming tenure track faculty. Five of these faculty are teacher-scholars or teacher-artists of color and several will contribute significantly to further internationalizing Muhlenberg's curriculum," said John Ramsay, provost of Muhlenberg. "Importantly, some of these faculty bring additional strengths to our arts programs, while others deepen the College's expertise in quantitative departments. I could not be more pleased with these appointments or with the excellent and diverse faculty we have hired into one and two year positions."
Find out more about the new hires below.
Tenure track faculty: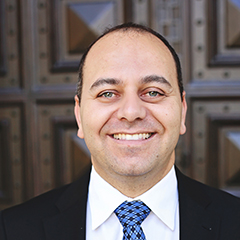 Yariv Fadlon, economics
Yariv Fadlon joins Muhlenberg as assistant professor of economics from the department of economics at Claremont Graduate University, where he has been a visiting assistant professor since 2012. Fadlon also has teaching experience in the economics departments at Vanderbilt University and at University of California Riverside. Fadlon received a B.A. in economics and computer science and an M.A. in economics from Ben-Gurion University, and received his Ph.D. in economics from Vanderbilt University. His research and teaching interests include labor economics, econometrics and microeconomics. At Vanderbilt University, Fadlon received a Graduate Fellowship between the years 2005 and 2010. He is the author of several publications and has conducted research on topics such as race and gender differences in the wage returns to promotions and in the time length until receiving a promotion and racial discrimination in the hiring of employees. Fadlon has presented his research at numerous universities and colleges across the country.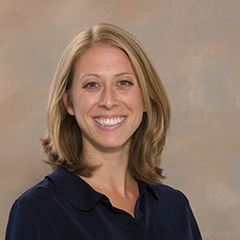 Megan Flynn, theatre & dance
Megan Flynn has been a member of the Muhlenberg community since 2013, most recently in the position of lecturer for the department of theatre & dance. She moves into the role of assistant professor of dance. Flynn received a B.F.A. in dance from Newcomb College, Tulane University, a professional diploma in dance studies from the Trinity Laban Conservatoire of Music and Dance in London and an M.F.A. in dance from the University of California, Irvine. Flynn is a dancer, choreographer and teacher of ballet, modern dance and Pilates. Her performances abroad include: Edinburgh Fringe Festival, Brighton Fringe and Resolution! Festival in the UK; The Russia Project in Moscow, St. Petersburg and Ekaterinburg; and the Dance Improvisation & Choreography Festival in Andalucía, Spain. Flynn has taught in the dance departments of UC Irvine, MiraCosta College and Milton Academy, and has served as a guest teacher for Summer Stages Dance at Concord Academy and the Boston Ballet School. As a choreographer, her solo and group pieces have been performed internationally and most recently in Philadelphia, New York City and Irvine.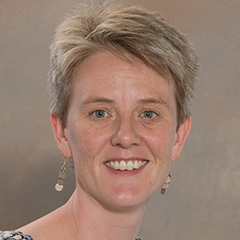 Kassandra Hartford, music
Kassandra Hartford is a musicologist specializing primarily in twentieth century music and the music of the United States, Brazil and France. The new assistant professor of music has presented her research in a number of national and international forums, including the national meetings of the American Musicological Society and the Society for American Music, as well as the Scotland chapter of the Royal Music Association. Hartford holds a B.A. in music and American studies from Mount Holyoke College and an M.A. and Ph.D. in music history and theory from Stony Brook University. Her dissertation research and writing was supported by grants from the Tinker Foundation, the American Musicological Society, the Newberry Library and the Mellon Foundation. Hartford trained as a singer, but she also plays maracatu, an Afro-Brazilian folkloric dramatic dance, and samba. As a visiting assistant professor at Muhlenberg, she teaches the history sequence for music majors as well as introductory and upper-level coursework.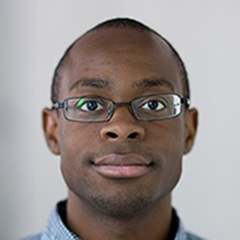 Jonathan Lassiter, psychology
Joining the Muhlenberg community as assistant professor of psychology from Fordham University and Hunter College, City University of New York, Jonathan Lassiter brings with him extensive knowledge of and experience in the field of psychology. While serving as adjunct assistant professor at both Fordham University and Hunter College, Lassiter was also placed at the Center for HIV Educational Studies & Training for his NIDA-funded postdoctoral fellowship. Lassiter has a B.S. in psychology from Georgia College & State University, and an M.A. and Ph.D. in clinical psychology from the California School of Professional Psychology at Alliant International University. Lassiter is interested in teaching classes such as Psychology of Religion, Spirituality & Health; LGBT Psychology; and African American Psychology. Several of his specialty courses include Intersectionality Theory in Clinical and Empirical Psychology; and Cultural Issues in Clinical Health Psychology.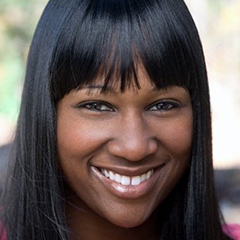 Sharrell Luckett, theatre & dance
Coming to Muhlenberg from California State University and St. Lawrence University, Sharrell Luckett, assistant professor of theatre, brings with her an expansive range of experience in theatre and performance art. At California State University and St. Lawrence University, Luckett served as assistant professor and visiting assistant professor of acting and directing, respectively. Luckett holds a bachelor of interdisciplinary studies in theatre, education and music industry management from Georgia State University. She also earned a M.Ed. in educational leadership from Kennesaw State University and was the Mellon Fellow of Black Feminist Performance at Northwestern University. Luckett earned her Ph.D. in theatre from the University of Missouri-Columbia with concentrations in performance studies, African American theater and women's performance, with a minor in sociology. Her research interests include acting theory, autoethnography, black feminist performance, dramatic criticism, hip hop theatre and solo performance. The author of several monographs, Luckett has written on a variety of subjects, such as the performance of weight loss by contemporary Black female celebrities. Additionally, Luckett has directed numerous dramas, musicals and films and has extensive experience both teaching theatre and performance studies and participating in theatrical productions.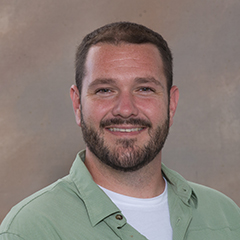 Matthew Moore, theatre & dance
Matthew Moore has been a visiting assistant professor at Muhlenberg since 2012 and has taught classes in directing, performance studies and theatre history & theory. He is now an assistant professor of theatre. A Muhlenberg alumnus, Moore has a B.A. in theatre with concentrations in directing and acting and English, with highest honors. He also has a Ph.D. from Stanford University, with joint degrees in theatre and performance studies and the interdisciplinary humanities. Moore has directed at theatres in New York, Washington, D.C., Philadelphia, San Francisco and Ireland, and is a founding member of The Proper Villains Theatre Co. He has taught courses in directing, devising, theatre history and theory at Stanford University as well as courses in acting and playwriting for the University of New Orleans. His current artistic work centers on group devising practices and methods of physical training, both of which played a key role in his recent production of Agamemnon at Muhlenberg. His scholarly interests include the avant-garde, ecological theatre and performance theory.
Jorge Reyes-Silveyra, mathematics & computer science
Jorge Reyes-Silveyra joins the faculty as assistant professor of computer science, previously working at Pacific Lutheran University, where he was a visiting assistant professor in the department of computer science and computer engineering. Reyes-Silveyra holds a B.S. in computer engineering from Universidad Autonoma del Estado de Mexico, and an M.A. and Ph.D. in computer science from the University of North Texas. While pursuing his Ph.D., Reyes-Silveyra conducted research on the modeling of epidemics on structured populations with special emphasis on the immune response quality for individuals. Other research interests include computational epidemiology and immunology; modeling and simulation; natural language processing; data science; and programming languages. In the summer of 2012, Reyes-Silveyra was awarded the travel award, which enabled him to participate in the Clinic on the Meaningful Modeling of Epidemiological Data at the African Institute for Mathematical Sciences in Cape Town, South Africa.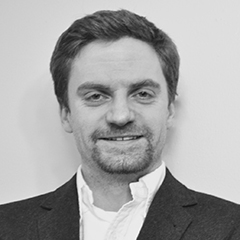 James Russell, mathematics & computer science
James Russell graduated from the College of the Holy Cross with a B.A. in math and accounting. He comes to Muhlenberg as assistant professor of mathematics from the Pennsylvania State University, where he is expected to receive a Ph.D. in statistics in 2016. Russell has co-authored several publications and has given poster presentations on his research at various conferences and workshops. His areas of study include introductory statistics, regression, statistical computing and stochastic processes as well as time-series analysis, statistical computing and spatial statistics. Russell has experience as a teaching assistant and summer session instructor at Penn State, through which he has developed a teaching philosophy that includes focusing on real-world examples in the classroom, encouraging student interactions and collaboration and making use of technology in class lessons.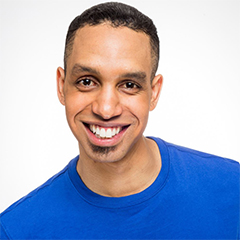 Randall Anthony Smith, theatre & dance
A visiting lecturer of modern dance, Randall Anthony Smith is finishing up his first year as a member of the Muhlenberg faculty. He becomes assistant professor of dance. Smith is a dancer with Armitage Gone! Dance, as well as répétiteur and assistant to choreographer Donald McKayle, having performed for McKayle's Etude Ensemble for four years. At University of California, Irvine's Claire Trevor School of the Arts, Smith earned a B.F.A. in dance performance and choreography and an M.F.A. in dance. Smith is a former ballet, modern and contemporary jazz instructor for the Destin School of Music and Dance. He maintains a practice of performing, restaging and interpreting McKayle's repertory, creating his own dance works and teaching dance nationally. He has performed with acclaimed ballerina and choreographer Jodie Gates in "Mein Zimmer" (2012) and for jazz dance choreographer Sheron Wray's "So Do You Think Freud Was Really Wrong?" (2011). Other recent performances include works by Bulareyaung Pagarlav, Shen We, zoe|juniper, Chrisitana Axelsen and Amanda Selwyn, as well as "WOW" (2014), an experimental opera created by Joe Diebes, Christian Hawkey, and Adam Levin.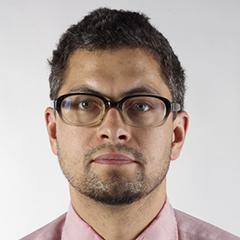 Frederick Wright Jones, art
Frederick Wright Jones comes to Muhlenberg as assistant professor of art. He holds a B.A. from the University of Pennsylvania in fine arts, with a specific concentration in sculpture, as well as an M.F.A. from State University of New York (SUNY) at Buffalo in visual studies and emerging practices, also with a concentration in sculpture. Jones has a range of teaching experience, most recently at Leuphana Universitat Luneburg in Germany, and has offered courses such as Politics, Commerce and Art; Critical Use of Body and Identity; and Drawing Fundamentals and Interpretations. He has also taught at SUNY Buffalo, and at local high schools and art studios. Jones has also created numerous solo art exhibitions featuring his work both in the United States and abroad. In addition, he has also been a part of many group art exhibitions. Jones is a fluent speaker of German and was the recipient of the Civil Society Institute material stipend at the Vermont Studio Center and the Vermont Studio Center full fellowship in 2011. In 2009, Jones received the Best in Show award for his work displayed at Big Orbit Gallery.
Short-term appointments: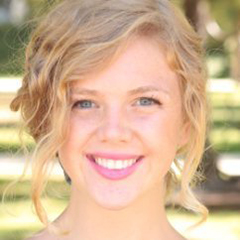 Ellie Anderson, philosophy (one-year appointment)
Ellie Anderson joins the College community as visiting assistant professor of philosophy from Emory University, where she has been pursuing a Ph.D. in philosophy and working on her dissertation. Anderson received a B.A. in philosophy from Trinity College and an M.A. in philosophy from Emory University. Her areas of specialization include 19th and 20th century continental philosophy, ethics and feminist philosophy. A member of Phi Beta Kappa, Anderson is also interested in subjects such has aesthetics, history of philosophy and environmental philosophy. At Emory University, Anderson gained teaching experience as an instructor of record, a co-teacher and teaching assistant for various philosophy courses. She is also interested in the arts and has experience as an actor and improvisational comedian.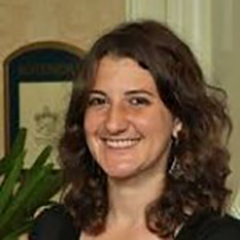 Leigh Campoamor, anthropology (one-year appointment)
Leigh Campoamor joins the Muhlenberg community as a visiting assistant professor of anthropology. Most recently, Campoamor has taught at Lafayette College in the department of anthropology and sociology, offering courses such as Cultural Anthropology; Sex and Gender: Cross-Cultural Views; and Self, Society and Culture: Anthropology of Childhood and Youth. She also has experience teaching at Duke University, where she was the Postdoctoral Teaching Fellow for the International Comparative Studies Program, as well as a graduate instructor and teaching assistant. Campoamor holds a B.A. in history with a concentration in Modern Latin America from Brown University and a Ph.D. in cultural anthropology with graduate certificates in women's studies, Latin American and Caribbean studies and Latin American cultural studies from Duke University. She is the author of various publications and has participated in numerous invited talks and conferences, sharing her knowledge of a variety of topics, including child labor and children's rights. Other research of hers includes a project that interrogates corporate social responsibility in Latin America.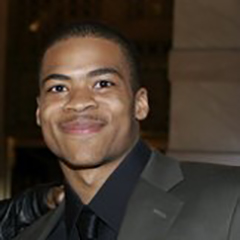 Beau Gaitors, Consortium for Faculty Diversity Fellow in History (one-year appointment)
Beau Gaitors comes to Muhlenberg from Tulane University, where he has been working on a Ph.D. in Latin American history. Gaitors holds a B.A. in international relations and Africana studies from Brown University and an M.A. in colonial Latin American history from Purdue University. As a teaching assistant at both Tulane University and Purdue University, Gaitors is well-versed in subjects such as Latin American, global and African history. His dissertation for his Ph.D. concerns early-independence Veracruz between the years 1821 and 1850. Gaitors is the author of several book review essays, and he is the recipient of a Fulbright scholarship, which he carried out in Mexico from 2013 to 2014. Gaitors joins the Muhlenberg community as the Consortium for Faculty Diversity Fellow in History.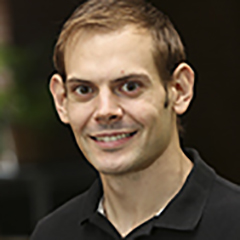 Jonathan Gooch, chemistry (two-year appointment)
Jonathan Gooch, visiting assistant professor of chemistry, comes to Muhlenberg from Hobart and William Smith Colleges, where, for the past year, he has served as visiting assistant professor of chemistry. In this position, Gooch taught classes such as Introductory Chemistry, Inorganic Chemistry and Intermediate Chemistry. At Muhlenberg, Gooch joins the chemistry department as visiting assistant professor. Gooch earned his B.S. in chemistry from Misericordia University and his Ph.D. in chemistry from Syracuse University. While pursuing his Ph.D., Gooch also worked as a graduate teaching assistant at Syracuse for courses such as Physical Chemistry Lab, Organic Chemistry Lab and General Chemistry Honors Recitation. Gooch's research interests include the synthesis and purification of gold nanoparticles, the sysnthesis and characterization of polyoxometalates, and the characterization of Au nanoparticles, polyoxometalates, and other small molecules using a full scope of instrumentation. Gooch has produced several publications on his research of these topics.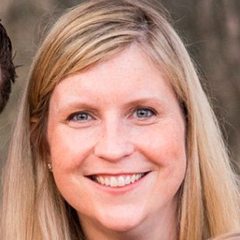 Carolyn Hedges, media & communication (one-year appointment)
Muhlenberg welcomes Carolyn Hedges as visiting assistant professor of media & communication. She joins the college faculty from the S. I. Newhouse School of Public Communications at Syracuse University. At Syracuse, Hedges taught courses such as Television Research and Popular Culture Studies: Reality Television. With a B.A. from Duke University, Trinity College, Hedges majored in literature, with a minor in Spanish and received her film and video certificate. She also holds an M.A. in media studies and a Ph.D. in mass communications from Syracuse University. Hedges was also the S.I. Newhouse Fellow at Syracuse. Hedges has presented various conference papers on topics such as the gender aspect of Survivor, the show on which she also focused her dissertation. In addition to her teaching experience in higher education, Hedges has also worked recently in the private sector as an associate client manager at The Nielsen Company. Additionally, she has worked for Fox Searchlight Pictures, Talk Magazine and Miramax.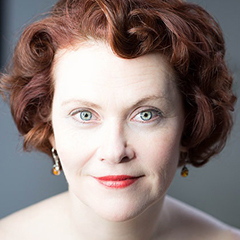 Careena Melia, theatre & dance (two-year appointment)
Careena Melia, visiting assistant professor of theatre, is an Irish-born actress with over 20 years' experience in film, television and theatre. She holds a B.A. from Sarah Lawrence College and an M.F.A from the American Repertory Theatre/Moscow Arts Theatre Institute at Harvard University. Her previous work includes the award-winning production of Sleep No More at the American Repertory Theatre and its critically acclaimed Off-Broadway run in NYC, where she originated the role of Hecate. Her regional and NY work includes productions at Shakespeare Center of Los Angeles, The Huntington Theatre, American Repertory Theatre, The Irish Rep, Theatre for a New Audience, Berkshire Theatre Festival and Williamstown Theatre Festival. Melia is the Artistic Director of Walden Shakespeare; in summer 2015 she produced and directed A Midsummer Night's Dream in Massachusetts at NARA Park Amphitheater and in New York's Central Park as part of their inaugural season. Melia has also worked in film and television, including her work on Moonlight Mile with Dustin Hoffman, Susan Sarandon and Jake Gyllenhaal; Songs in Ordinary Time with Sissy Spacek; and award-winning independent film Under Hellgate Bridge. Melia was the Grant Wood Fellow in Devised Theatre 2014-2015 and recently worked on ICU, a project on cancer and performance with the world-renowned Complicite Theatre Company in London.
Founded in 1848, Muhlenberg is a highly selective, private, four-year residential, liberal arts college located in Allentown, Pa., approximately 90 miles west of New York City. With an undergraduate enrollment of approximately 2200 students, Muhlenberg College is dedicated to shaping creative, compassionate, collaborative leaders through rigorous academic programs in the arts, humanities, natural sciences and social sciences as well as selected pre-professional programs including accounting, business, education and public health. A member of the Centennial Conference, Muhlenberg competes in 22 varsity sports. Muhlenberg is affiliated with the Evangelical Lutheran Church in America.