Young alumni pursue careers impacting communities
From rural Guatemala to the Jewish community in New York, recent grads are making a difference.
Tuesday, June 7, 2016 09:20 AM
In the Spring issue of Muhlenberg magazine—which is hitting mailboxes as we speak—we told the stories of students, faculty, staff and alumni who are making a difference in communities around the world.
Flipping through that issue, you will see that many alumni decide to work in a specific community immediately after graduation. This includes pursuing programs like the Peace Corps, Lutheran Volunteer Corps and beyond.
Others, however, decide to impact communities in a different way: by choosing a career path that will allow them to go Above and Beyond in service of particular community or passion.
Read on to find out more about how some young alumni have jumped right into the working world while continuing to impact the communities around them.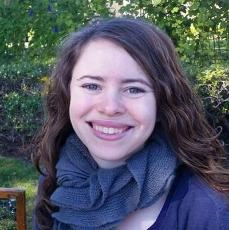 Julie Klein '12
Studied: Psychology and political science
Current role: Assistant to the president/policy outreach associate at the National Alliance to End Homelessness
Campus involvements: Civic Fellows, service learning placements at ARCH of the Lehigh Valley and La Casa, Psi Chi, Best Buddies, Alpha Phi Omega service fraternity
Talk about your current role and career path.
I currently serve in a dual role as the assistant to the president/policy outreach associate at the National Alliance to End Homelessness. I handle scheduling and other primarily administrative work for the President & CEO of the organization. I also spearhead the Alliance's advocacy efforts to increase funding for the McKinney-Vento Homeless Assistance Grants Program, which funds both crisis response and permanent housing interventions. I do so through direct outreach to congressional offices and mobilizing our field of advocates through advocacy campaigns. I also coordinate the policy- and practice-focused activities of the Alliance's Leadership Council. Finally, I develop content for and recruit speakers to present in workshops for the Alliance's two annual conferences.
Why was it important for you to do this kind of work?
I first became interested in work to address the social injustice of homelessness on an inter-faith Alternative Spring Break trip to Washington, D.C. focused on poverty issues. During the trip, people who were formerly homeless and served on the National Coalition for the Homeless' Speakers Bureau shared their stories with us. I was struck by many aspects of their stories: the misfortunes they had faced that led them to become homeless; the stigma they felt while experiencing homelessness; and the barriers they faced to accessing permanent housing, for example, and this experience really personalized the issue for me. During the trip, we also visited homeless service organizations, met with local faith leaders and did Hill visits to lobby for anti-poverty programs. This was my first experience participating in the political process this closely, and this trip sparked an interest in addressing the social injustice of homelessness.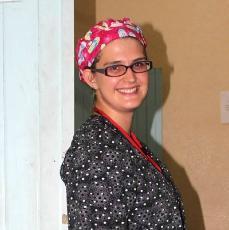 Rachel Kitch '11
Studied: Religion studies major, Spanish minor
Current role: Program director for the regional surgery program at Faith In Practice in Guatemala
Campus involvements: Headed up the volunteer program with the Lehigh Community Health clinics
Talk about your current role and career path.
I moved to Guatemala two weeks after graduation. At first, I worked with a small, nonprofit called Primeros Pasos, which ran a small, primary care clinic in rural Guatemala. I was the clinic's administrative assistant and lead the volunteer program which paired foreign medical students on elective rotations with local Guatemalan medical students on their clinical rotations. Three years ago, I moved to Antigua, Guatemala where I now work for a non-profit, Faith In Practice, that provides health services to people who are not reached or cared for by the public health system through volunteer medical mission trips. I am now the program director for the regional surgery program and lead 10-12 surgery teams each year that travel to the west coast of the country to provide surgical intervention for patients who would otherwise not receive care.
Why was it important for you to do this kind of work?
I love my job and I never would have ended up here without both minoring in Spanish at Muhlenberg and also looking for opportunities to use my Spanish in the community. As someone who knows how challenging learning another language can be, I feel passionate about providing health care (which should be a human right) to people in the language in which they are most comfortable. I have come to love medicine and providing health care to people. I also have had the opportunity to recognize the complexity of delivering health care to underserved populations. I talk a lot about barriers to health care which extend well beyond language, too. It takes the collaboration of many people to really cross barriers and bring health care.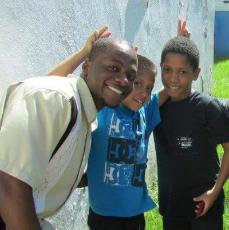 Stephen Moore '13
Studied: Self designed major, international health studies
Current role: Therapeutic support specialist with Catholic Charities of Baltimore
Campus involvements: Office of Community Engagement work study, Casa Guadalupe Pa'Lante after-school program, mentor for the IMPACT project, Daybreak Drop-in Center
Talk about your current role and career path.
I work as a therapeutic support specialist with Catholic Charities of Baltimore. I am essentially a behavioral counselor providing emotional, behavioral and academic support to youth with mental health diagnoses both within the Therapeutic Afterschool Program and in small group and individual Psychiatric Rehabilitation sessions. Prior to that I worked as a residential counselor with Carrier Clinic behavioral healthcare system in New Jersey. There I worked directly with adolescent youth diagnosed with a variety of behavioral and mental disorders. While at Carrier Clinic I also worked part-time as a therapeutic support staff member at Bethanna Christian Services providing in-home mental health services to children and their families.
Why was it important for you to do this kind of work?
I have always had a passion for helping people. I think growing up in Ghana helped shape this passion. Living on a refugee camp my family and I faced our share of adversity. Once given the opportunity to come to the United States I made it my goal to help those less fortunate than I am. Having the opportunity to study at Muhlenberg, I discovered my passion for working with youth through my four year experience working with local community organizations in Allentown.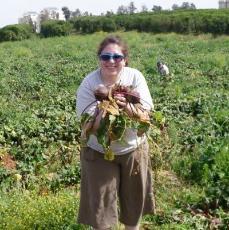 Catherine Schwartz '11
Studied: Media and communication major, Jewish studies minor
Current role: Project manager for two teams at The Jewish Education Project
Campus involvements: Alpha Phi Omega service fraternity, Alternative Spring Break trips, Hillel, Mules United for Israel, Star-Crossed Students (IJCU), Presidential Assistant to Public Relations
Talk about your current role and career path.
I am the project manager for two teams at The Jewish Education Project in New York City. I work with our congregational education team and on a grant that works to develop Jewish enrichment programming for Jewish students attending Hebrew Language Charter Schools around the country. In November I completed a dual-Masters from NYU in public administration and Hebrew and Judaic studies. While in graduate school I ran a 20s/30s group at a synagogue, staffed and recruited for Jewish summer teen tours (BBYO Passport), coordinated a program of Israeli students to come to NYC and taught Hebrew School. Prior to starting graduate school I worked as the program director for Hillels of Westchester and spent my summers as the CIT-TWO director at Pinemere Camp. All of these roles have focused on improving and strengthening the Jewish community in different ways.
Why was it important for you to do this kind of work?
It was at Muhlenberg that I made the decision to become a Jewish professional. My time at Hillel greatly impacted me as a person, and as a Jew, and I wanted to be able to give to others a similar experience to what I was given. I believe in this work because I think it's still "okay" or "cool" to be Jewish, but a lot of what has happened in the Jewish communal world professionally doesn't show people (especially kids through young adults) that this is true. I want to be a part of the organizations that are fixing that and working to engage people in new and modern ways and come up with innovative solutions to ongoing problems.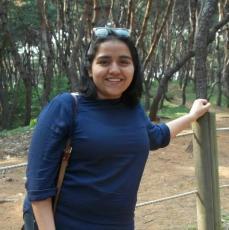 Maggie Bernhard '11
Studied: History and media & communication
Current role: Working with groups of volunteers to help them find opportunities in New York
Campus involvements: Alpha Phi Omega service fraternity, Caring Place, Jefferson Field Day planning committee, part-time AmeriCorps Scholar in Service to Pennsylvania
Talk about your current role and career path.
After school, I completed an AmeriCorps term in New Jersey where I had the opportunity to help coordinate Corporate Volunteer Opportunities and meet with non-profits across the state to assess their volunteer needs. I have continued to work in non-profits with a focus on volunteerism. Now I have the opportunity to work with groups of volunteers to help them find opportunities in New York City. This may be helping them sign up for large spring clean up events or Saturday morning tutoring. I love being able to connect people to the community and share with them what impact their work is having. In addition to my work, I currently lead a volunteer children's recreation project where we take students from an afterschool program on weekend field trips.
Why was it important for you to do this kind of work?
I continue to focus on volunteering because my experiences as a volunteer have made me who I am. As a volunteer leader, I gained many skills that I may not have otherwise. I learned to plan projects like when I would come up with activities for participants at the Caring Place. I learned to solve problems and think on my feet, like when a team went in the wrong rotation on Jefferson Field Day. Another reason that volunteering and community engagement is important is because it is a small world. One of my favorite things about volunteering in Allentown was the connections. I loved that I saw students at Jefferson Field Day that I had been working with for years as a volunteer at the Caring Place. To know that you can connect that one child to something a little bigger is amazing. We are all so interconnected so staying engaged in your community is really important.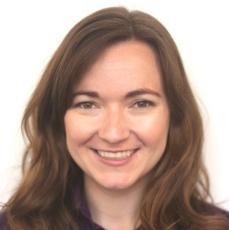 Sarah Illing '10
Studied: Neuroscience
Current role: Senior research associate at Learning for Action
Campus involvements: Gay-Straight Alliance executive board, Best Buddies executive board, Caring Place, Civic Fellows
Talk about your current role and career path.
I'm a senior research associate at Learning for Action, a consulting firm that aims to enhance the impact and sustainability of social sector organizations. Before Learning for Action, I completed a Fulbright English Teaching Assistantship in Manizales, Colombia and spent a year volunteering for the Grameen Caldas team (now Yunus Social Business), which aims to reduce poverty through supporting and incubating social businesses.
Why was it important for you to do this kind of work?
Consulting in the social sector appeals to me because the research we do is applied: directly helping organizations build their capacity and learn new information to inform their decisions. I care a lot about making my career purposeful and striving to stay critical of my own mistakes and missed opportunities to have impact. I value having colleagues who share similar values, challenge me and care deeply about making a collective, small dent on our country's legacy of social and economic injustice. I enjoy the range of tasks that I get to do every day and I am so grateful for and energized by the opportunities I've had to learn from clients who are doing incredible work.
Founded in 1848, Muhlenberg is a highly selective, private, four-year residential, liberal arts college located in Allentown, Pa., approximately 90 miles west of New York City. With an undergraduate enrollment of approximately 2200 students, Muhlenberg College is dedicated to shaping creative, compassionate, collaborative leaders through rigorous academic programs in the arts, humanities, natural sciences and social sciences as well as selected pre-professional programs, including accounting, business, education and public health. A member of the Centennial Conference, Muhlenberg competes in 22 varsity sports. Muhlenberg is affiliated with the Evangelical Lutheran Church in America.