Fall Art Exhibitions at Muhlenberg
The College presents a series of dynamic exhibitions by prominent artists working in a variety of disciplines.
By: Kristine Yahna Todaro Thursday, August 29, 2019 00:06 PM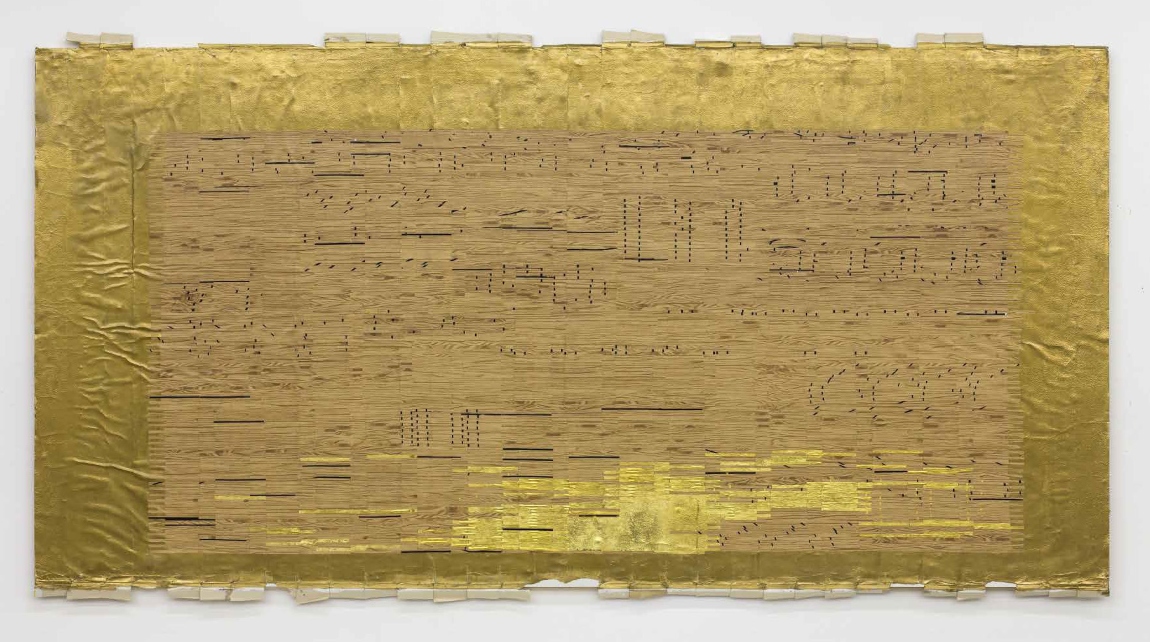 Ronny Quevedo, History of Rules and Measures #1, 2012, Enamel, gold leaf, and contact paper on paper removed from drywall 48 x 96 in.
Muhlenberg College offers exhibitions of multiple genres and media in the Martin Art Gallery and the Galleria, both housed in our Philip Johnson-designed Baker Center for the Arts at 2400 Chew Street..

The year-round exhibition schedule is supplemented with gallery talks, artist receptions and interdisciplinary programs. All exhibits and events are free and open to the public.

The Martin Art Gallery is open Tuesday-Saturday from 12:00 p.m. – 8:00 p.m. The Galleria Lobby, an adjacent exhibition space, is accessible daily from 9:00 a.m. – 9:00 p.m.

The fall 2019 exhibitions and related events include: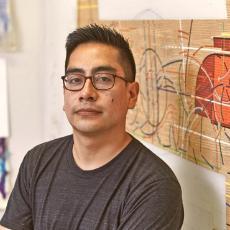 Ronny Quevedo—Space of Play, Play of Space
September 18–November 2, 2019
Martin Art Gallery and Trexler Library Field

Exhibit Opening Reception
5:30–7 p.m., Wednesday, September 18
Martin Art Gallery, Baker Center for the Arts

Artist Talk
7–8 p.m., Tuesday, October 15, 2019
Part of Muhlenberg's Center for Ethics 2019-2020 programming Borders, Nationalisms, Identities: The Ethics of Global Citizenship, Quevedo's multi-site exhibition locates the viewer as a player in an imaginary and unsettling space. The works on view, both in the Martin Art Gallery and on the Trexler Library Field, look at a space in negotiation and in constant shift. Acting as a metaphor for shifting landscapes and the role of play in re-imagining one's position in the world, Space of Play, Play of Space is an investigation of the self through the games we play by magnifying the role of migration within that transformation.
Quevedo's field-sized outdoor drawing will include fragmented diagrams of basketball, soccer, volleyball and handball courts. Having moved from Ecuador to New York City in the 1980s, Quevedo's work interlaces autobiographical and sociological insights in a reflection on his bi-cultural upbringing and his father's soccer career as a player and a referee in both places. Taken together, the installation renders the disquiet, yet poetic and exuberant, state of peoples and cultures in global flux through a materially syncretized and conceptually complex body of work.


His work has been exhibited nationally and internationally at The Whitney Museum of American Art; Perez Art Museum Miami; Elizabeth Dee Gallery; The Drawing Center; the Queens Museum; The Bronx Museum of the Arts; and Museum of Fine Arts, Houston, amongst others. Quevedo is a recipient of the 2017 Blade of Grass Fellowship for Socially Engaged Art and the 2016 Queens Museum/Jerome Foundation Fellowship for Emerging Artists. He has been published in Hyperallergic and Art Forum. Quevedo received his MFA from the Yale School of Art in 2013 and BFA from The Cooper Union in 2003.
---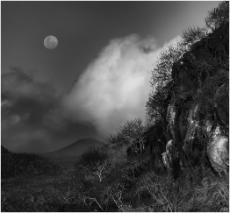 2019 Annual Alumni Exhibition
August 26–September 23
Galleria, Baker Center for the Arts

Public Reception and Alumni/Reunion Weekend Event
3–4:30 p.m., Saturday, September 21
Recital Hall, Baker Center for the Arts
Our Annual Alumni Exhibition features work by a dozen active artists working in photography, sculpture, fabric and paint. Artists include Shari Bodofsky '18, KeriLyn C. Burrows '72, David Deakin '69, Scott Fruchter '72, Dorothy Dennis Devaney Goldman '62, Phyllis Blaze Hatcher '69, Tina Kisela '85, Sherrie Murphy '69, Mark Schwartz '79, Lauren Weinhofer '11, Audrey C. Tiernan '77 and Brad Ziegler '14.

---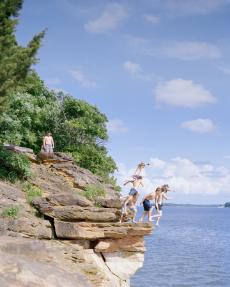 Laura Beth Reese '09: Thank you for the flowers
August 26–October 20
Galleria, Baker Center for the Arts
Public Reception and Alumni/Reunion Weekend Event
3–4:30 p.m., Saturday, September 21

Artist Talk
3:30–4 p.m., Saturday, September 21
Photographer Laura Beth Reese, a 2009 Muhlenberg graduate, writes, "As a child, I remember clinging to the fact that I was born in Iowa. My parents told me stories about a distant place—so empty, so flat, and so quiet—a place that they never would have visited on their own. Iowa became symbolic of my adoption. It was foreign: a faraway land that held the answers to the questions that I have about myself and my personal history.
Not only is Iowa my birthplace, it is the home to my biological mother, father, and their three children: my siblings. When I reached out to them years ago, my biological mother made it clear that they weren't ready to welcome me into their lives. I am a family secret….These pictures illustrate my Iowa: the place I want Iowa to be, the place I thought it would be. They are not a true document, but true to my fantasies about and my dreams of it.
Reese holds an MFA from the School of the Museum of Fine Arts/Tufts University and a BA from Muhlenberg College. Her work has been exhibited nationally—recently at the SPRING/BREAK Art Show in New York, NY and the Colorado Photographic Arts Center in Boulder, CO. She was a 2016 recipient of the Traveling Fellowship from SMFA and she has been featured online at Feature Shoot and the Huffington Post, among others. Reese was born in Iowa and raised on the east coast of the United States. She currently resides in Boston, MA where she works at the School of the Museum of Fine Arts and as a teaching fellow at Harvard University.
---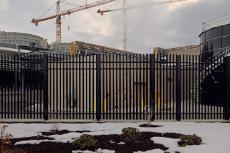 Adam Diller: Project 02
November 7–January 5, 2020
Galleria, Baker Center for the Arts
Artist Talk, 7 p.m., Thursday, November 7
Recital Hall, Baker Center for the Arts
Public Reception, 5:30–7 p.m., Tuesday, November 19
---
Senior Open Studios
6–7:30 p.m., Monday, November 11
Hillside House

Join Muhlenberg seniors as they open their art studios and welcome exploration of their ongoing creative research. Working toward a spring 2020 thesis exhibition in Martin Gallery, each student employs a dedicated workspace in the Hillside House, southeast of Trexler Library. Participating students include Rachel Bases, Sydney Crispano, Jonathan Diaz, Rhiannon Harwi, Emily Cooperstein, Stephanie Ng, Maya Cleckley and Jarrett Azar.
---
Heide Fasnacht: Past Imperfect
November 19–February 8, 2020
Martin Art Gallery
Opening Public Reception, 5:30–7 p.m., Tuesday, November 19
Artist Talk, 7 p.m., Thursday, January 23
Recital Hall, Baker Center for the Arts