"2020 Vision: Contested Political Futures" Explores Critical Issues in 2020 Elections
The nonpartisan election series is the 8th coordinated by the Muhlenberg College Department of Political Science since 1992.
Tuesday, September 8, 2020 01:10 PM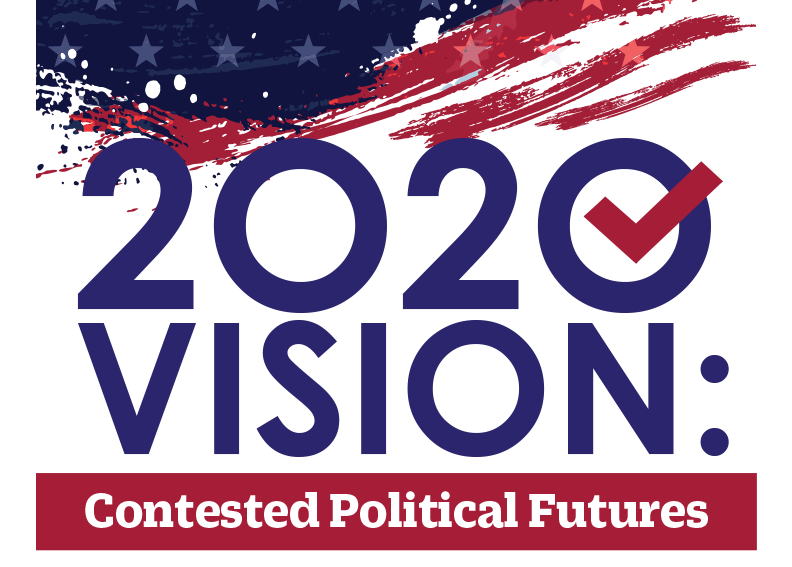 Events and programs linked to "2020 Vision: Contested Political Futures" provide a public forum for discussion about emergent social, political, economic and cultural issues of local, state, national (and potentially international) significance. The first event, "Party Politics in the 2020 Election," an interview with David A. Hopkins, associate professor of political science at Boston College, will debut on Muhlenberg College's livestream platform on Friday, September 11, 2020, at 2 p.m.
Muhlenberg College and the Department of Political Science are committed to fostering civil debate and to encouraging our community in the cultivation of civic values and public-spiritedness. The series events, unless noted otherwise, will be streamed and viewable by the public.
Event Schedule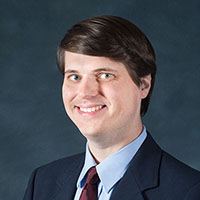 Party Politics in The 2020 Election
One-on-one interview with David Hopkins, Boston College
Friday, September 11, 2020, at 2 p.m.
Archived Event Video
David A. Hopkins is an associate professor of political science at Boston College and is an expert on American political parties and elections. He is author of Red Fighting Blue: How Geography and Electoral Rules Polarize American Politics and co-author with Matt Grossman of Asymmetric Politics: Ideological Republicans and Group Interest Democrats, which won the American Political Science Association's 2018 Leon Epstein Outstanding Book Award. Hopkin's commentary and analysis appears regularly in media outlets including the New York Times, Washington Post and Vox.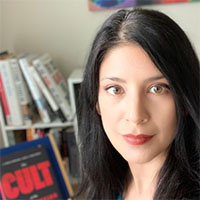 The Constitution and Free Speech Fundamentalism
Live webinar with Mary Anne Franks, University of Miami Law School
Tuesday, September 15, 2020, at 7 p.m.
Archived Event Video
Mary Anne Franks is professor of Law and dean's distinguished scholar at the University of Miami School of Law, where she teaches First Amendment law, Second Amendment law, criminal law and procedure and law and technology. She serves as the president and legislative and tech policy director of the nonprofit organization Cyber Civil Rights Initiative. She is the author of the award-winning book The Cult of the Constitution: Our Deadly Devotion to Guns and Free Speech; her scholarship has also appeared in the Harvard Law Review, the UCLA Law Review, The New York Times and The Atlantic, among other publications. Franks drafted the first model criminal statute on nonconsensual pornography (aka "revenge porn") and regularly advises legislators and tech industry leaders on issues relating to online abuses.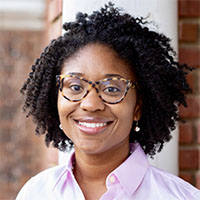 The Politics of Black Migration: Questions about the Past, Present and Future
One-on-one interview with Keneshia Grant, Howard University
Tuesday, October 6, 2020, at 7 p.m.
Archived Event Video
Keneshia Grant is an associate professor of political science at Howard University. She studies the political impact of Black migration in the United States, and her research focus is the political impact of Black migration from 1915 to the present. Grant is author of the book The Great Migration and the Democratic Party: Black Voters and the Realignment of American Politics in the 20th Century, which describes Black Americans' movement into the Democratic Party in the 20th century as a function of their migration to northern cities. Grants's current work questions how gentrification and displacement affect civic engagement among Black populations in cities and inner-ring suburbs. She is a regular media contributor, frequently quoted in national print news outlets and appearing on MSNBC and the Canadian Broadcast Corporation.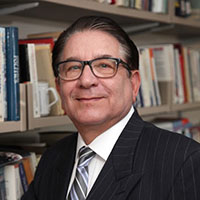 The 2020 Elections: The Politics of a Divided America
Live webinar with Terry Madonna, Franklin & Marshall Poll
Tuesday, October 13, 2020, at 7 p.m.

Terry Madonna is a nationally recognized political pollster and commentator. He is director of the Center for Politics and Public Affairs at Franklin and Marshall College, where he directs the Franklin & Marshall College Polls. Madonna will assess the Trump presidency, the Trump/Biden presidential election, the politics of a divided America and, where appropriate, examine aspects of Pennsylvania politics. In this webinar, Madonna will spell out the factors likely to matter in the 2020 elections.

Vision 2020: An Election Post-Mortem
Archived Event Video
Tuesday, November 10, 2020, at 7 p.m.


---
About "2020 Vision: Contested Political Futures"
What is at stake in the 2020 Elections? More than a simple choice between candidates, the 2020 elections point to different possible political futures. What do these competing political futures reveal about American democracy, about the American presidency, Congress and the Courts? How will our choices at the ballot box reflect the prioritization of issues, such as those related to racism and discrimination, immigration, free speech and religion, international relations and global cooperation and the very electoral mechanisms on which American democracy depends? How will the outcomes of the 2020 election shape the future of economic development, social policy, health care, criminal justice reform, race relations and national and international security?
Cosponsorship and support for the 2020 series have been provided by the Forum Fund, awarded by the Faculty Committee on Lectures & Forums; the Office of the Provost; Pi Sigma Alpha (the political science honor society); and the Department of Political Science. The Department is grateful for opportunities to collaborate with the Center for Ethics and its 2020-2021 Speech & Action program, #bergvotes and the College Republicans and College Democrats student organizations.
For questions about the program, please contact Lanethea Mathews-Schultz, Chair and Professor of Political Science at mathews@muhlenberg.edu or 484-695-1390.
About Muhlenberg College
Founded in 1848, Muhlenberg is a highly selective, private, four-year residential, liberal arts college offering baccalaureate and graduate programs. With an enrollment of approximately 2,200 students, Muhlenberg College is dedicated to shaping creative, compassionate, collaborative leaders through rigorous academic programs in the arts, humanities, natural sciences and social sciences; selected preprofessional programs, including accounting, business, education and public health; and progressive workforce-focused post-baccalaureate certificates and master's degrees. Located in Allentown, Pennsylvania, approximately 90 miles west of New York City, Muhlenberg is a member of the Centennial Conference, competing in 22 varsity sports. Muhlenberg is affiliated with the Evangelical Lutheran Church in America.