Fostering Dialogue, Taking Action
Two Muhlenberg speaker series beginning this fall, "2020 Vision: Contested Political Futures" and "Engaging in Speech and Action," provide community forums on crucial and challenging issues.
Friday, September 11, 2020 09:53 AM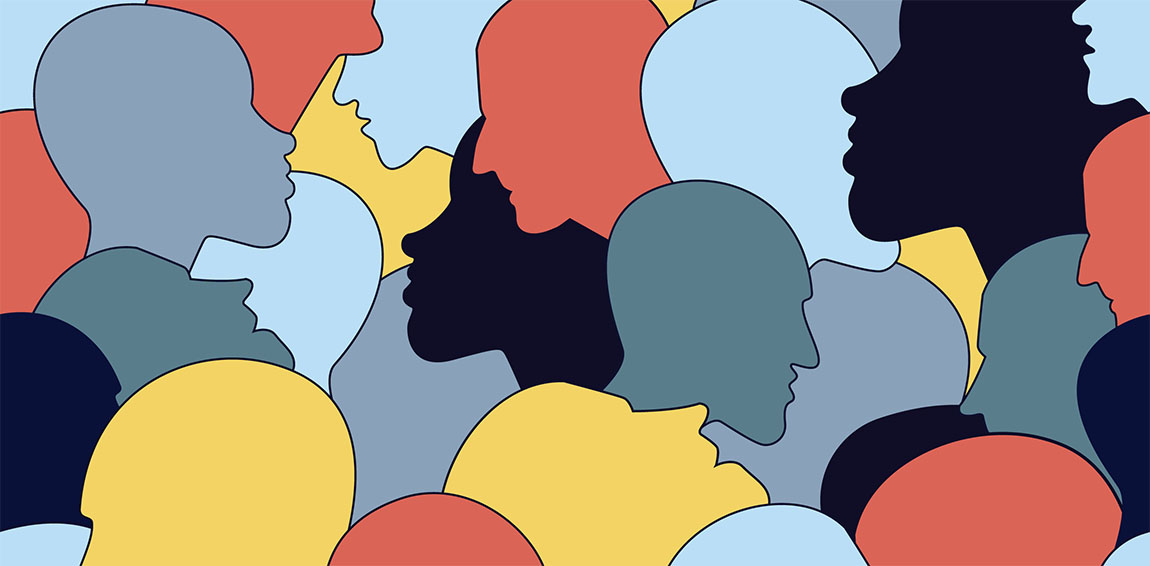 Encouraging discourse and exploring differing viewpoints are essential to Muhlenberg's mission and values. Two speaker series this fall support the College's principles by promoting civil debate, cultivating civic values and fostering thoughtful and productive speech and action.
"2020 Vision: Contested Political Futures" is a series of events and programs providing a public forum for discussion about emergent social, political, economic and cultural issues of local, state, national (and potentially international) significance. The first event, "Party Politics in the 2020 Election," an interview with David A. Hopkins, associate professor of political science at Boston College, will debut on Muhlenberg's livestream platform on Friday, September 11, 2020, at 2 p.m.
What do the 2020 election's competing political futures reveal about American democracy, about the American presidency, Congress and the Courts? How will our choices at the ballot box reflect the prioritization of issues, such as those related to racism and discrimination, immigration, free speech and religion, international relations and global cooperation and the very electoral mechanisms on which American democracy depends?
Featured speakers will address these and related questions and include a live webinar with Mary Anne Franks, University of Miami Law School, about the constitution and free speech fundamentalism on September 15, a one-on-one interview with Keneisha Grant, Howard University, about the politics of Black migration on October 6 and a live webinar with Terry Madonna, Franklin & Marshall Poll about the politics of a divided America on October 13. The series wraps up with "An Election Post-Mortem," a live webinar with Muhlenberg political science faculty on November 10.
"The outcomes of the 2020 election will shape the future of our country, including economic development, social policy, health care, criminal justice reform, race relations and national and international security," says Lanethea Mathews-Schultz, chair and professor of political science. "It is our hope that participants will find these programs timely and useful in fostering dialogue about the American political process, its challenges, and its promise."
The nonpartisan election series is the eighth coordinated by the Muhlenberg College Department of Political Science since 1992. Unless noted otherwise, this year's events will be streamed and viewable by the public.
Learn more about "2020 Vision: Contested Political Futures."
September 11 is also the launch of the 2020-2021 Center for Ethics series, "Engaging in Speech and Action."
"This year's program is oriented toward the question of what it means to engage in speech and action in the present socio-political moment," says Marcia Morgan, associate professor of philosophy and this year's program director. "Center for Ethics Director Brian Mello and I conceived the year-long series of events and discussions around a key text by 20th century Jewish-German thinker, Hannah Arendt, who gave us one of the most trenchant analyses of the relationship between human speech and action in the past century. Her work is being reinterpreted and re-cast today in light of the debates and political wranglings over truth, speech, and what it means to construct the most participatory form of democracy possible. Arendt's work has also been critically evaluated by many contingents and on many fronts, and our program will therefore continue to question her provocative and generative claims and arguments."
"Our program includes multiple perspectives from numerous contemporary scholars around the globe (from China, Turkey, and the US) working in philosophy, history, law, political science, and more—scholars whose work directly engages speech and action in the public sphere, at times in resonance or disagreement with Arendtian themes and uniquely through their own voices," adds Morgan.
The program begins with a series of monthly faculty discussions about The Human Condition by Hannah Arendt and guest speaker videos that propose solutions to the dilemmas of engaging in speech and action today. It continues with a faculty panel discussion and a live webinar on Mohsin Hamid's novel Exit West on September 18 and 25, respectively. November 12 and 13 bring a virtual campus visit and live webinar guest lecture by Teng Biao, a former lecturer at the University of Politics and Law in Beijing, China and recent Grove Human Rights Scholar at Hunter College.
Learn more about the 2020-2021 Center for Ethics series, "Engaging in Speech and Action."
About Muhlenberg College
Founded in 1848, Muhlenberg is a highly selective, private, four-year residential, liberal arts college offering baccalaureate and graduate programs. With an enrollment of approximately 2,200 students, Muhlenberg College is dedicated to shaping creative, compassionate, collaborative leaders through rigorous academic programs in the arts, humanities, natural sciences and social sciences; selected preprofessional programs, including accounting, business, education and public health; and progressive workforce-focused post-baccalaureate certificates and master's degrees. Located in Allentown, Pennsylvania, approximately 90 miles west of New York City, Muhlenberg is a member of the Centennial Conference, competing in 22 varsity sports. Muhlenberg is affiliated with the Evangelical Lutheran Church in America.